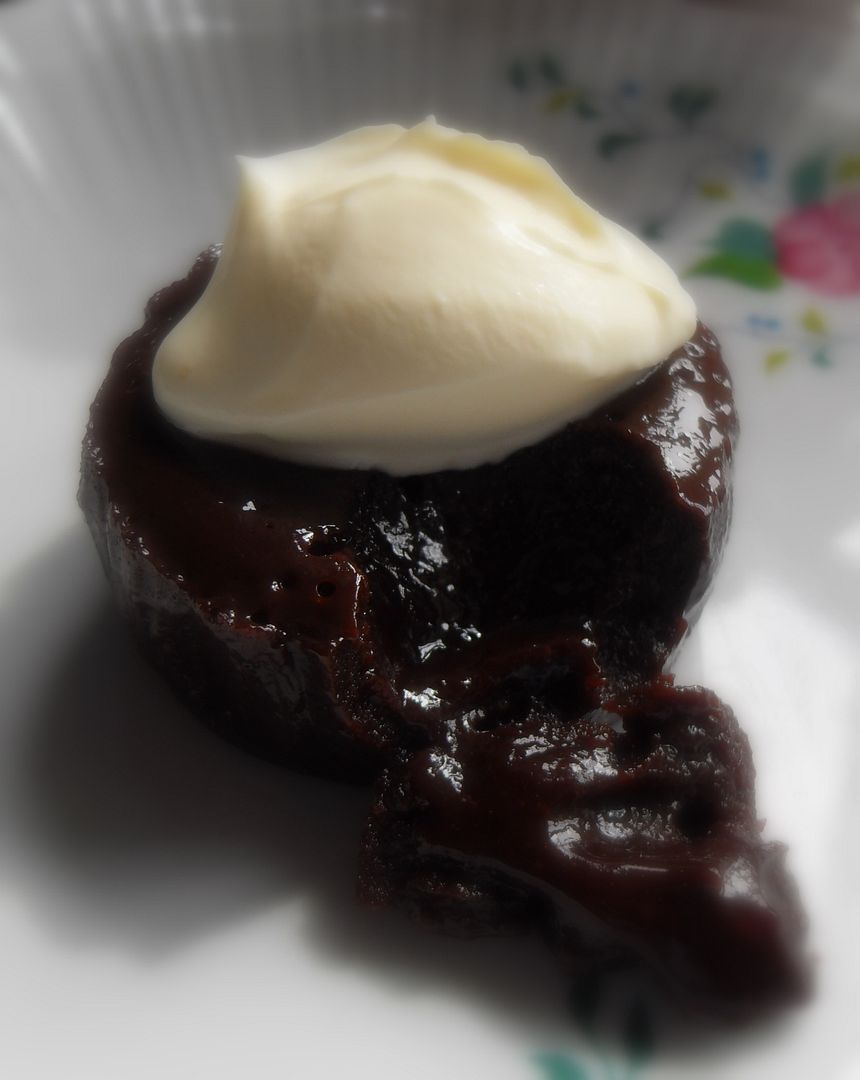 Every cook who loves to entertain should have an easy little dessert recipe up their sleeve, that's, not only easy to execute, but also pretty failproof, delicious and impressive. I used to bake a lot of these when I worked at the Manor. They entertained a lot , and everything always had to be done to a high standard. This was one of their favourite desserts that I made for dinner parties and ladie's luncheons. They were very popular.
I like it because I can make it up several days ahead of time and then just put it quickly together on the daywhen I want to serve it. This used to come in very handy when I was working at the Manor and had so much to do on dinner party/luncheon days. Anything I could get done well ahead of time worked very well for me!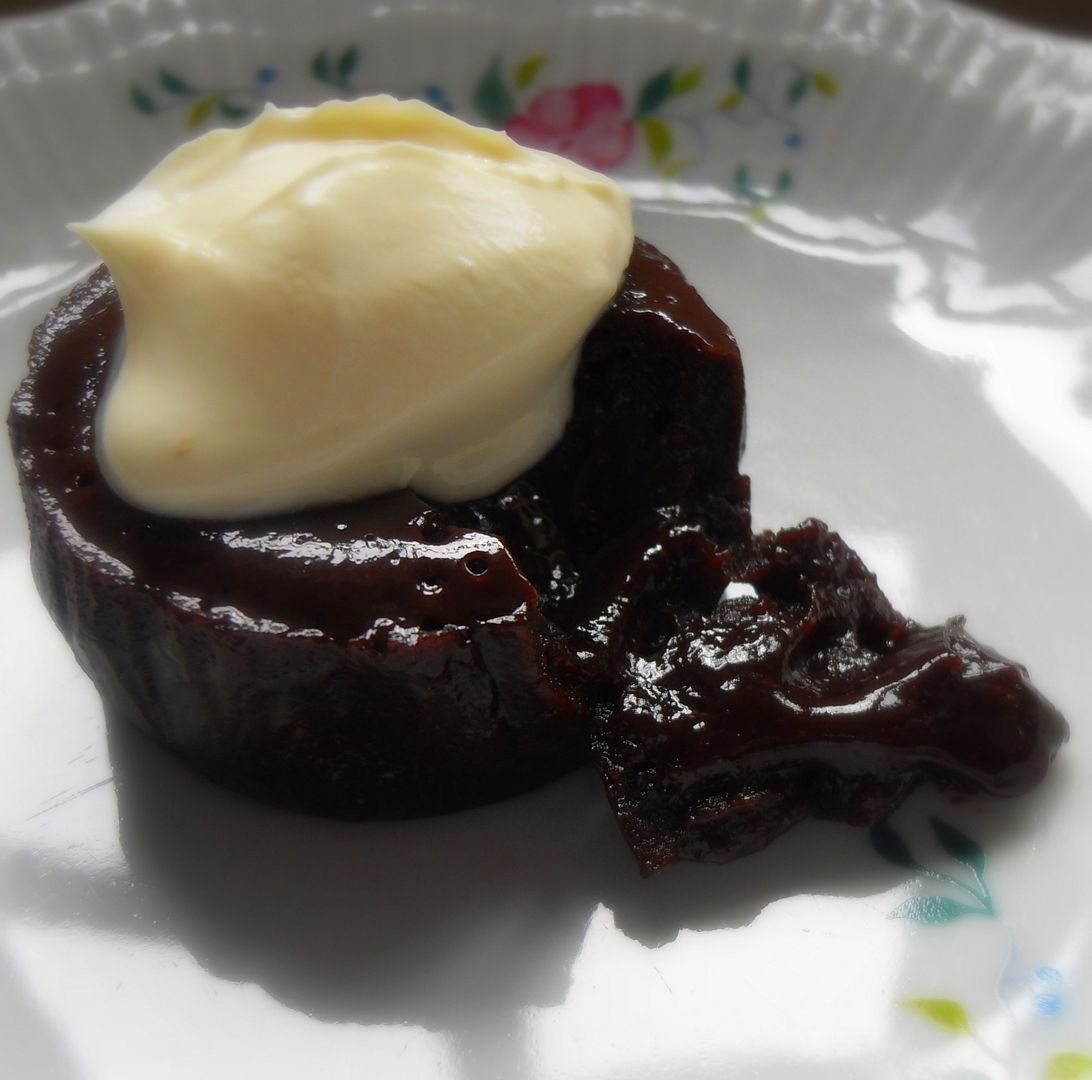 You need to plan the baking carefully. If you leave them in the oven too long, they will not be melting in the middle, and they do start to solidify upon standing and cooling down, so you will want to serve them almost as soon as you take them out of the oven, which they are still quite warm.
They're good the next day though, just fudgy and a bit more solid, not so melting.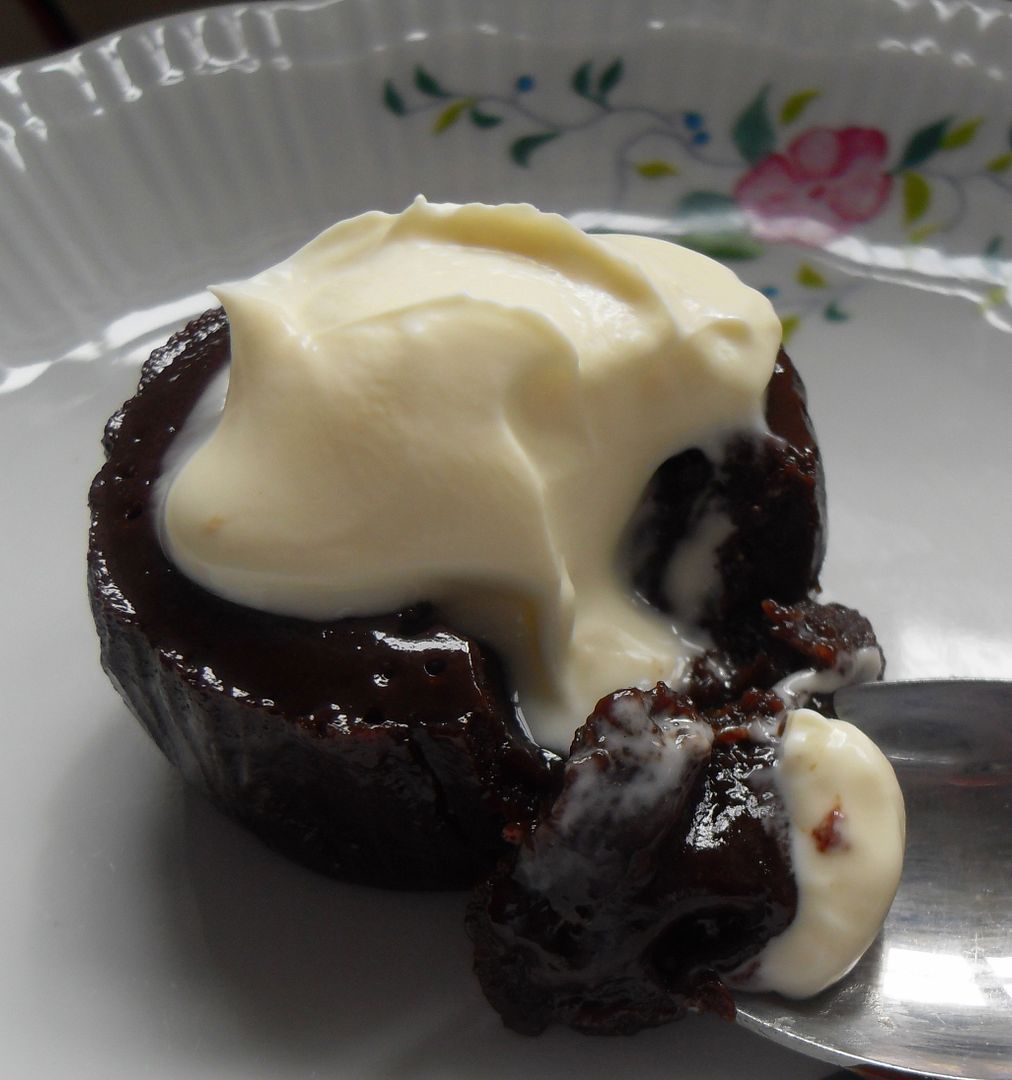 Up at the manor, they liked them with a dusting of icing sugar and sitting in a pool of homemade raspberry coulis.
Myself . . . I just like them full stop, but a dollop of clotted cream is my preferred choice. Can you spell H E A V E N??? I thought so . . . well,
now
you can taste it. ☺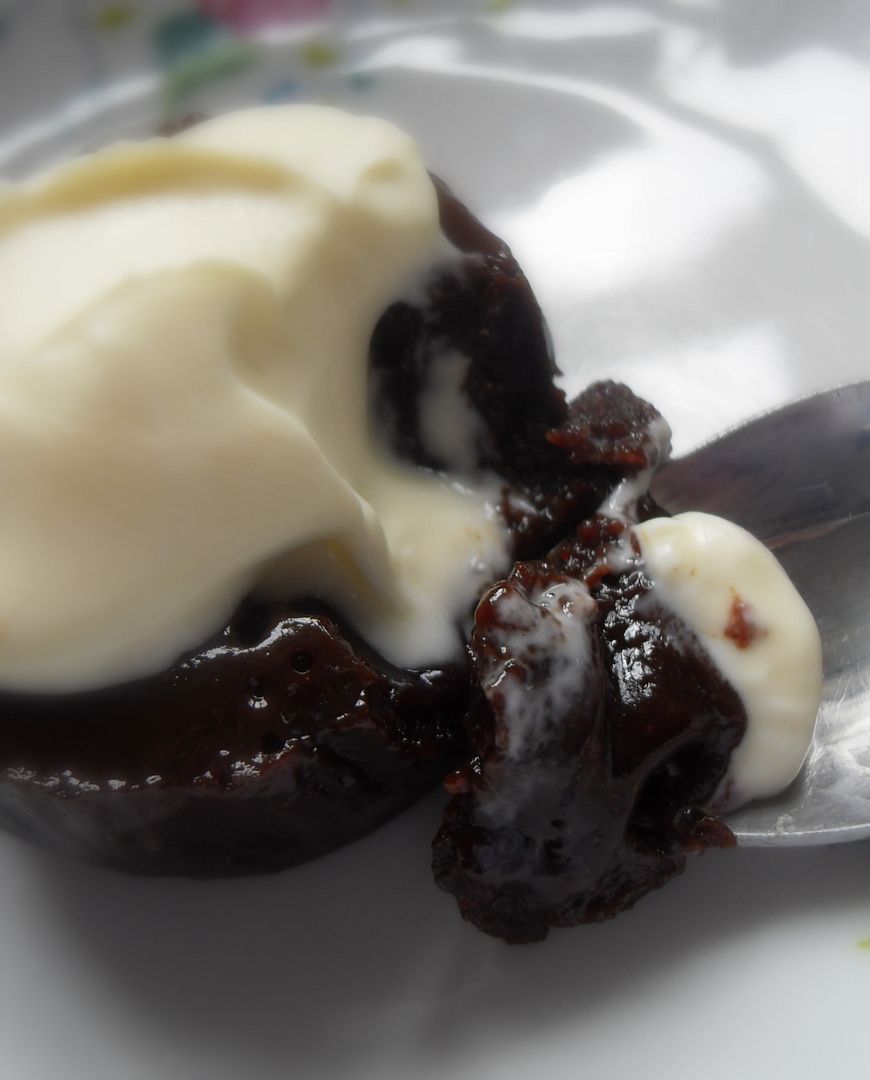 * Chocolate Fondant Cakes*
Makes 10
Printable Recipe
These are tasty little chocolate treasures, with a gooey chocolate centre, just heavenly for any chocolate lover. You can accompany these with some fresh raspberry coulis, which is delicious, but for myself, I prefer them with a dollop of clotted cream, and why not?
12 ounces good quality dark semisweet chocolate (80% cacao)
250g unsalted butter (1 cup)
190g caster sugar (1 cup)
70g plain flour (1/2 cup)
6 large free range eggs
To serve:
sifted icing sugar (optional)
clotted cream
vanilla ice cream
raspberry coulis.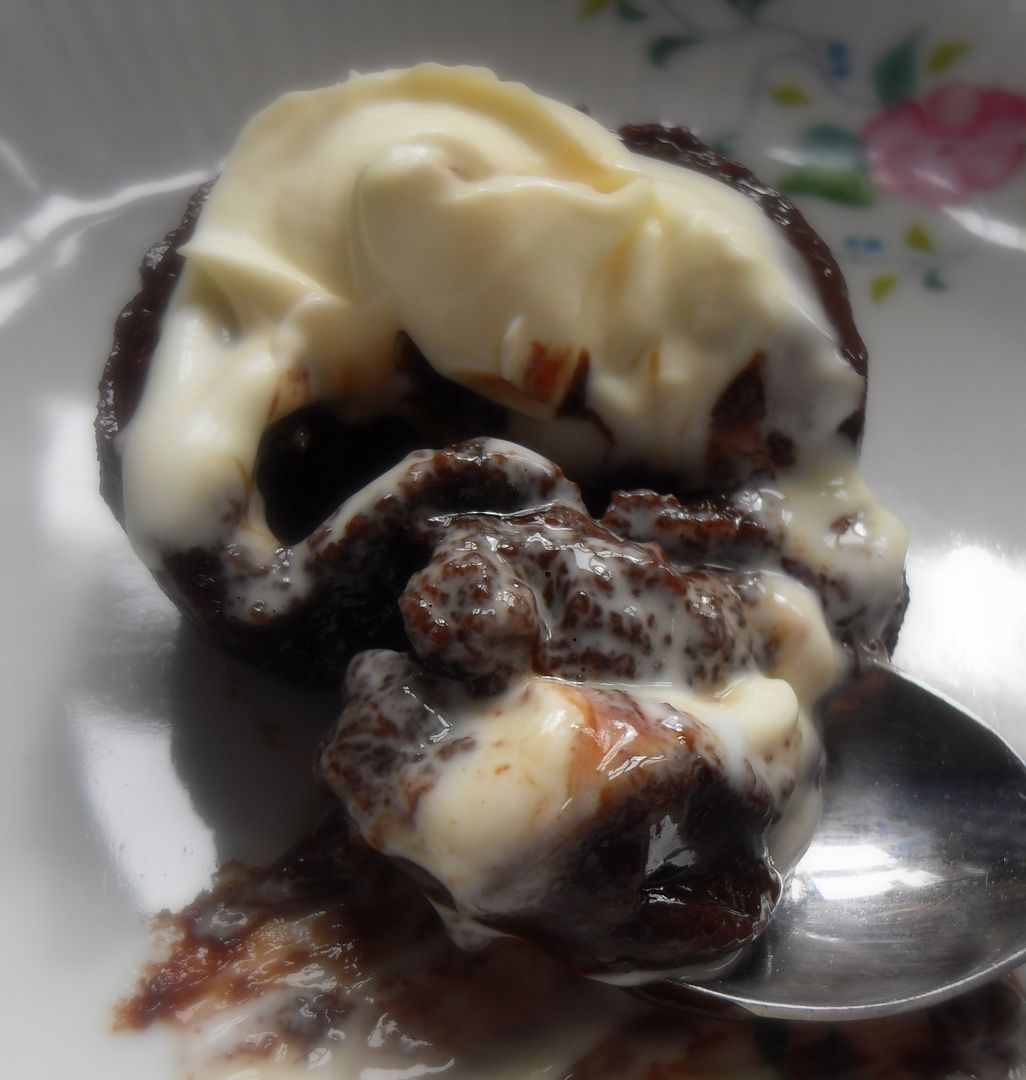 Place the chocolate and butter in the top of a double boiler over simmering water. Cook and stir until melted and well combined. Set aside to cool. Place the sugar, flour and eggs in the bowl of an electric mixer. Beat until it is very thick and fluffy, about 5 minutes. Fold in the melted chocolate mixture. (At this point you can cover it and place it in the refrigerator to chill. Proceed as follows when you are ready to bake them.
Pre-heat the oven to 180*C/350*F. Butter 10 individual ramekins very well. Divide the batter amongst them evenly. Place on a baking tray and bake for 12 to 15 minutes, or until the edges are just firm and the centre is loose. Remove from the oven immediately. (They firm up upon standing, so you want to pretty much serve them right away!) Dump them out onto individual serving plates and serve with your desired garnish.
To make a nice raspberry coulis:
Process one package of frozen raspberries in a blender along with the juice of half a lemon and 2 dessert spoons of icing sugar. (powdered sugar), until smooth. Press through a seive and discard any solids. What you should be left with is a lovely smooth raspberry puree. Taste and adjust sweetness as desired.
One thing I really used to like about these is that I could make the batter for the cakes up well ahead of time, cover and then refrigerate. When I wanted to bake them I just scooped the batter out into the baking dishes and went ahead as above. You can bake as many or as few as you like that way.
Bon Appetit!