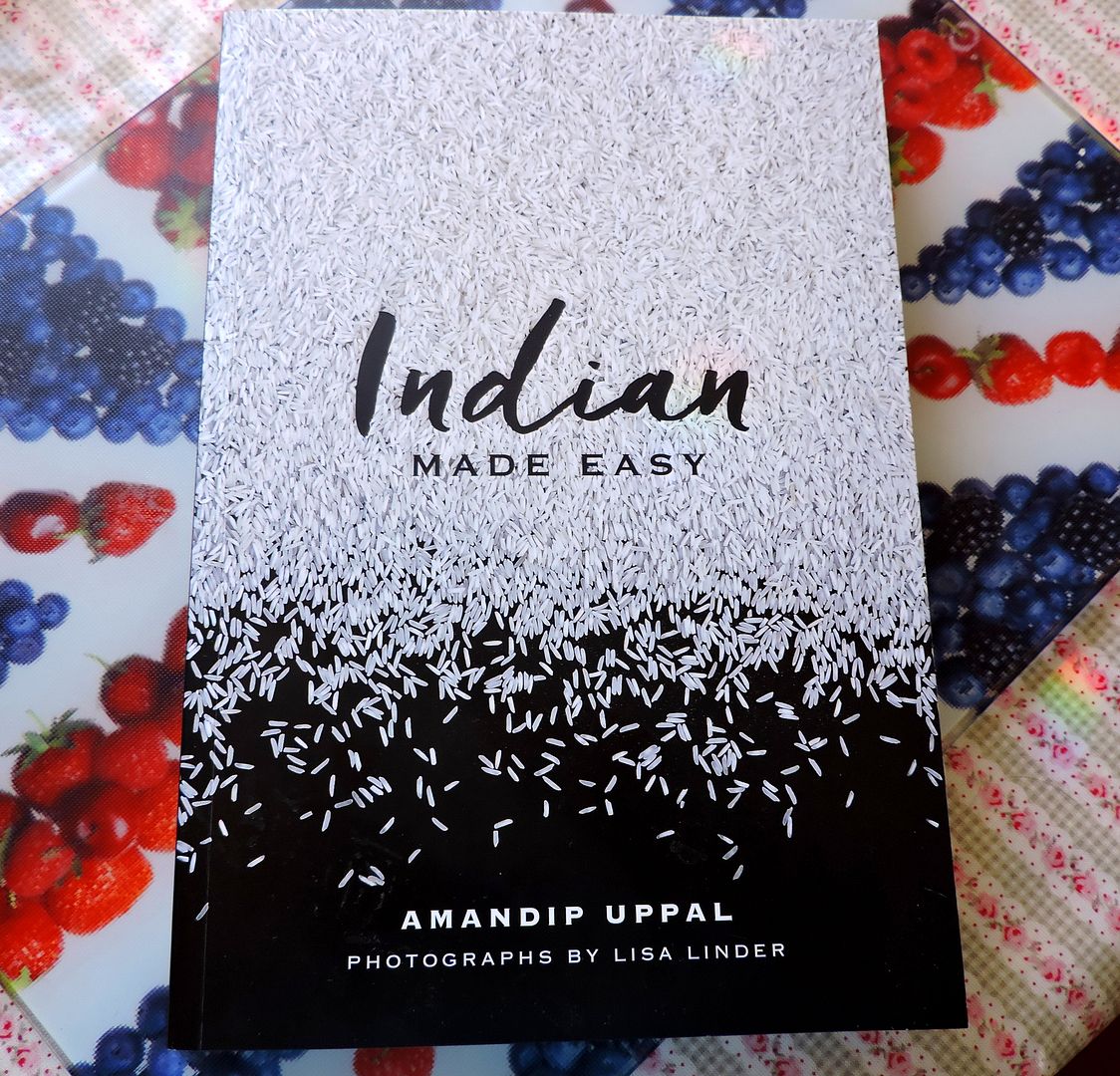 One type of food that I have really come to adore since moving over here to the UK is Indian Food. It is a type of food which I had had a very limited experience with prior to that. Back when I was a much younger woman I had a British friend who had cooked a curry for us one night and I thought it was gorgeous, but that had been my only experience. I was of the opinion that it was complicated and much to difficult, and in all truth it sometimes can be, often using ingredients that are unknown and very difficult to find.
Over the past sixteen years I have become very fond of Indian food. My mouth waters at the thought of some gorgeous Onion Bahji's I had at an Indian friend's home one day . . . and I have made a few very delicious curries here in The English Kitchen as well. That's why I was really excited when I was given the opportunity to review this new cookery book, Indian Made Easy, by Amandip Uppal.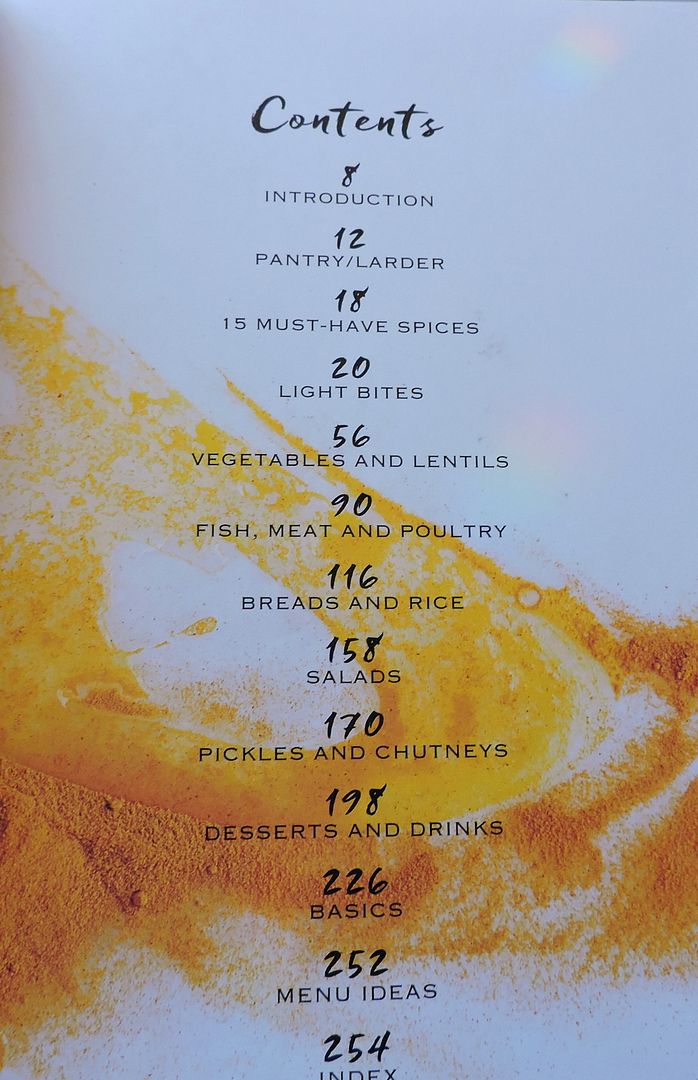 This collection of over 140 recipes presents a fresh approach to cooking Indian food, taking you on an amazing spice journey that fits a fast-paced lifestyle. You'll find quick, uncomplicated recipes for Butter Chicken and Prawn Curry, tempting vegetarian dishes, as well as Lamb Kofta with Saffron Creme Fraiche and slowly simmered Beef and Potato Curry. Complete your meal with homemade chutneys, pickles and infused rice, then finish off with a decadent dessert or spiced chai. Special features guide you through making paneer, yoghurt and flatbreads, plus there's a fabulous menu planner and information on pantry staples, must-have spices and alternative ingredients. Indian Made Easy has what you need to create everything from a simple, sumptuous dish to an opulent feast - all filled with the wonderful flavours of India.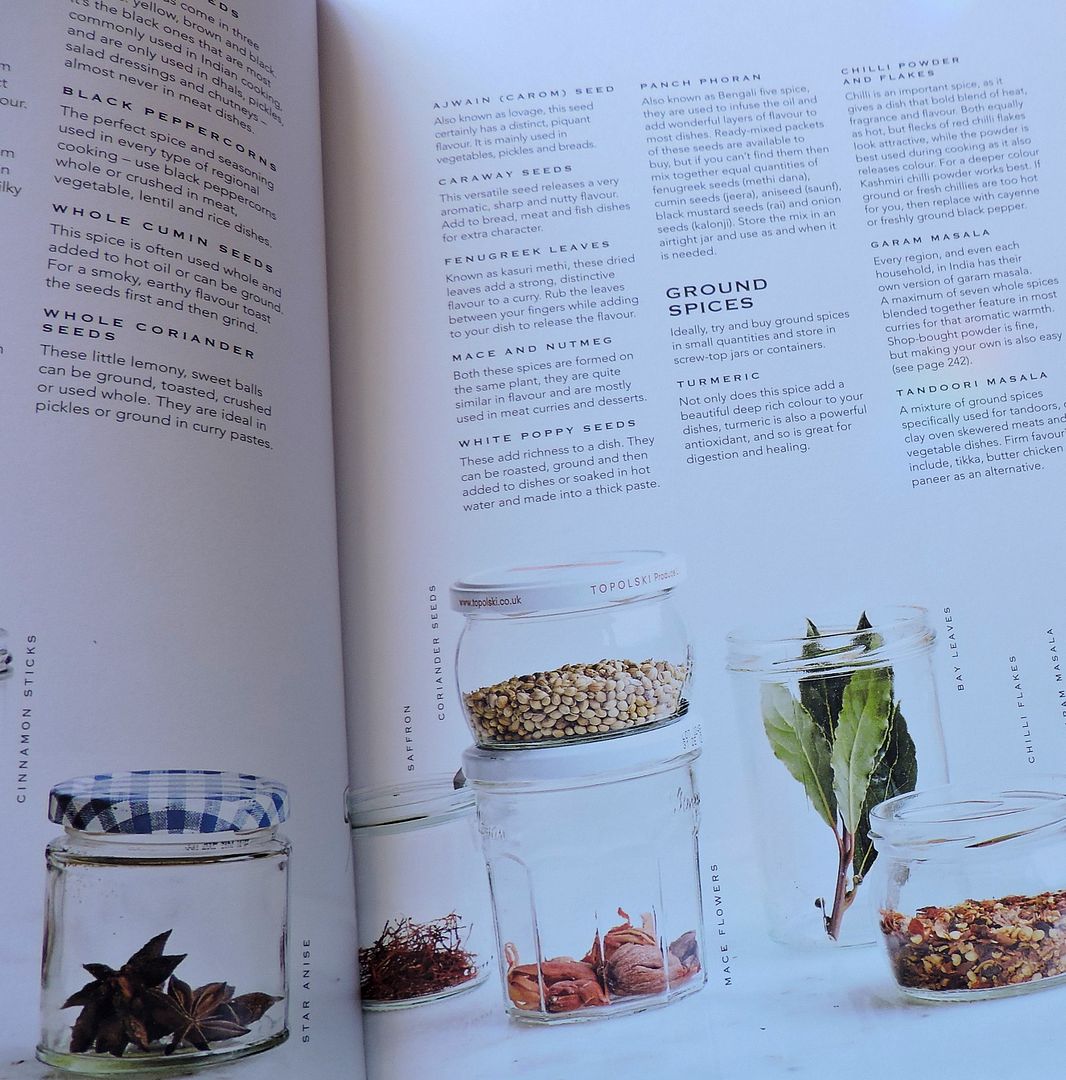 I found the very indepth information on spices and other ingredients to be very informative. I like knowing about the ingredients I am going to use. Knowledge is power, and knowing how to use and store things is really important to me. I hate waste.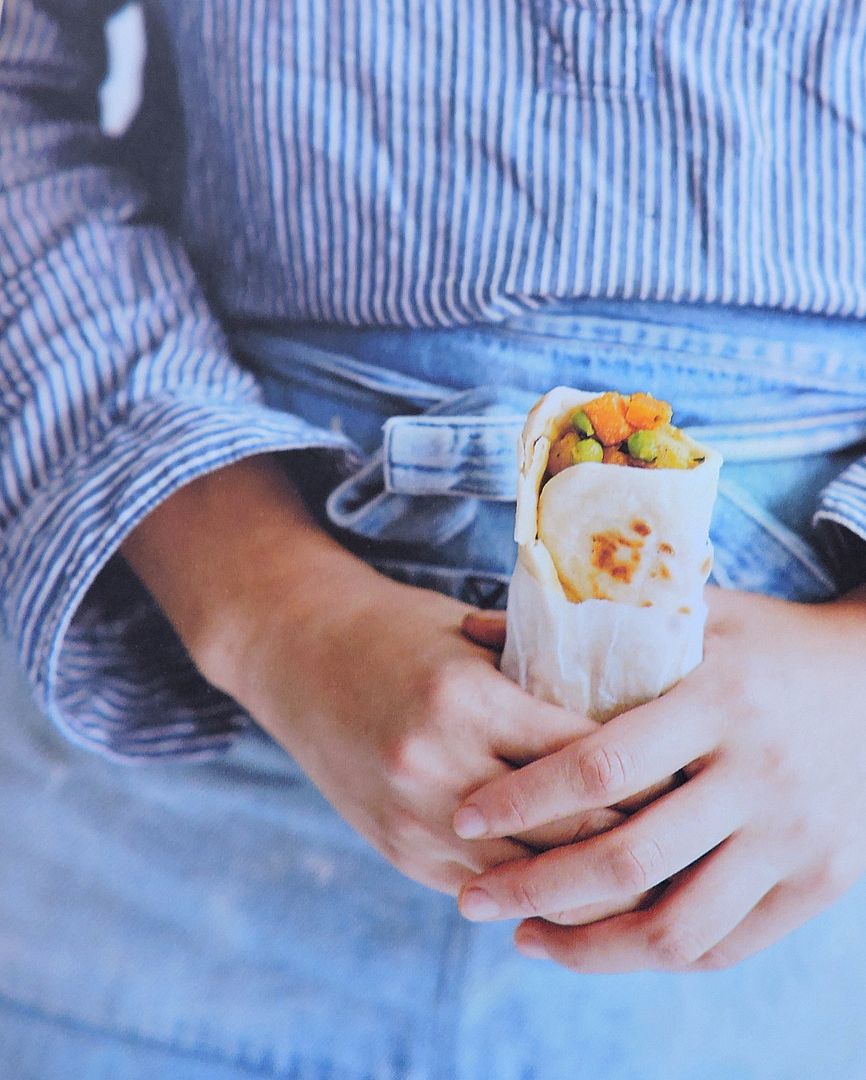 Blendingtraditional and contemporary Indian cuisine, Amandip's recipes breathe a new lease of life into well-known dishes whilst holding true to tradition at the same time. Broken into tasty chapters entitled Light Bites; Vegetables and Lentils; Fish, Meat and Poultry; Breads and Rice; Salads; Pickles and Chutneys; abd Desserts and Drinks, Indian Made Easy contains quick uncomplicated recipes for every occasion, as well as information on pantry staples, basics, and must-have spices, as well as a fabulous menu planner to help you put together opulent feasts and wonderful combinations of tastes, textures and flavours.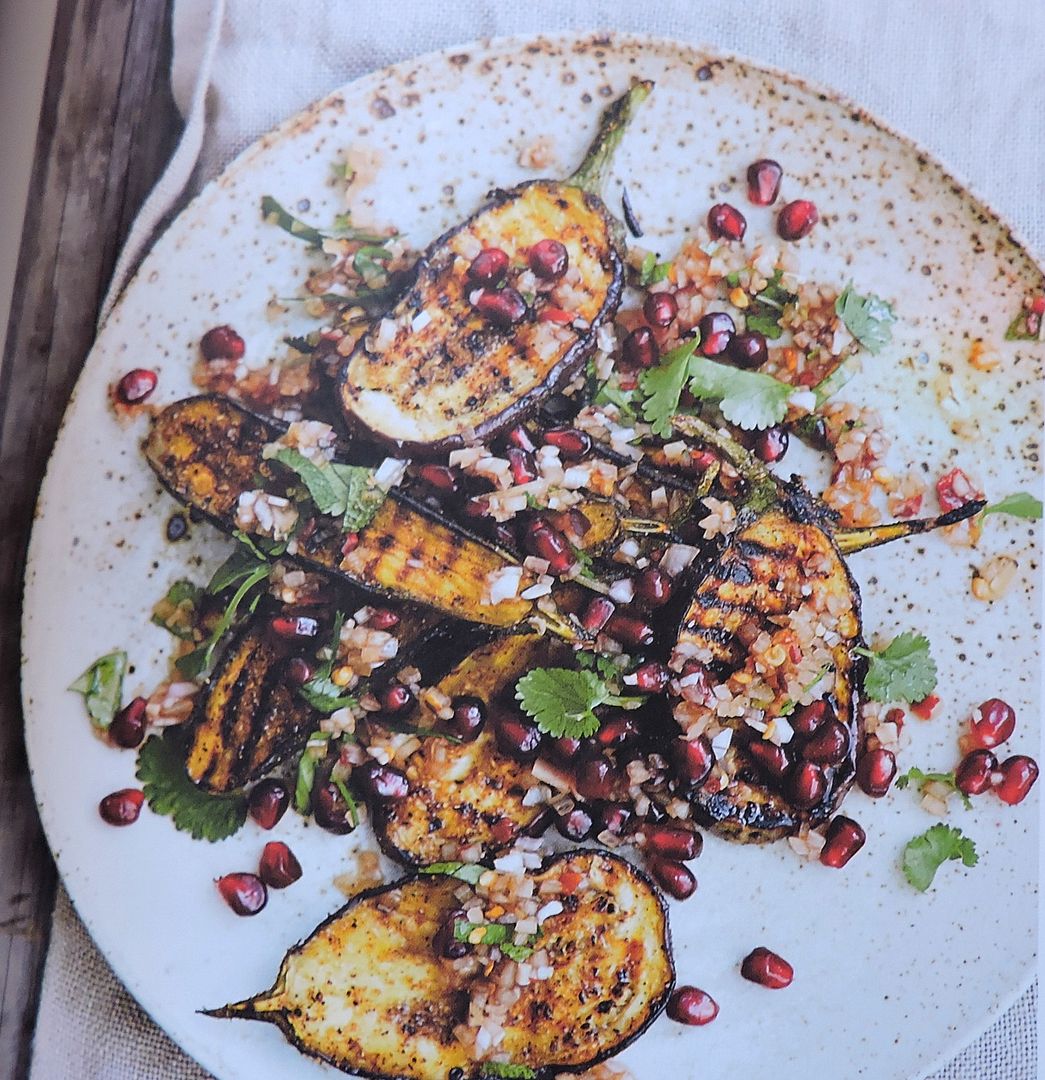 Cook up Lamb Kofta with saffron creme fraiche and Tamarind rice with onion; learn how to make coriander (cilantro) stuffed naan and sesame and ginger chicken skewers; please the veggies with dishes like Aubergine with Chilli Pomegranate Dressing (see above photo) and a cheat's Dhal Makhani; ad sate your sweet tooth with a pistachio kulfi or a Pomegranate and rosewater granita.
Everything is photographed beautifully and in all honesty I cannot wait to get stuck in and start cooking with it! Indian Made Easy is a beautiful and delicious cookbook that brings Indian cookery up to date for the modern and busy cook.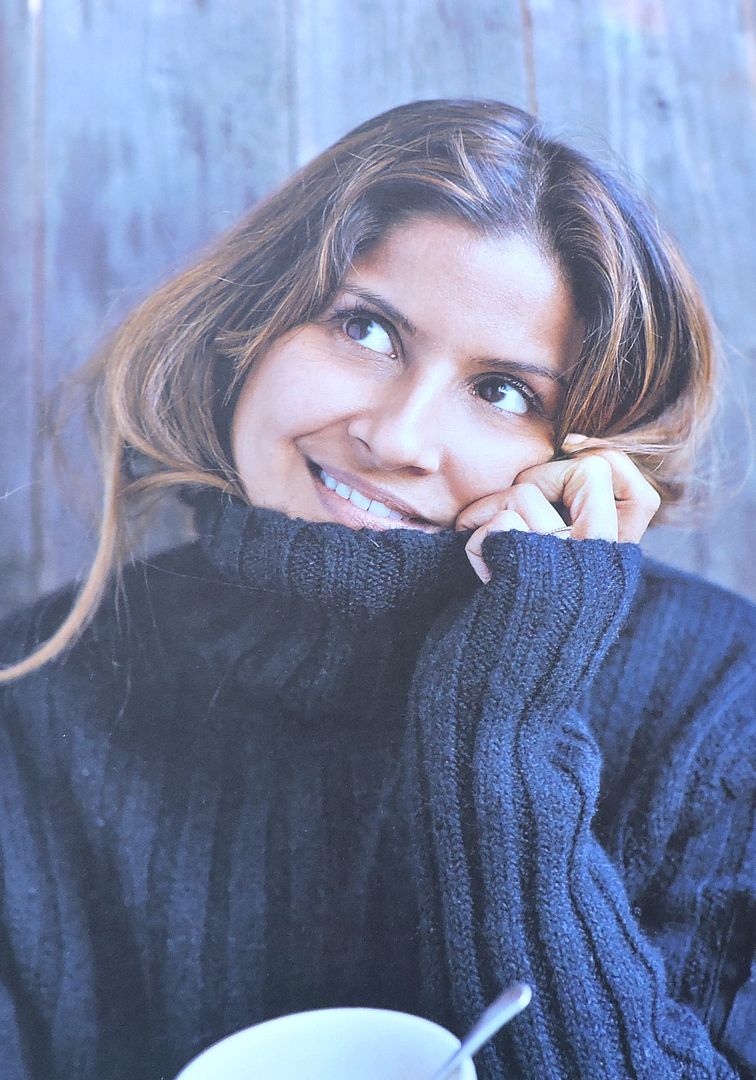 UK based author Amandip Uppal is a former stylist and writer. She worked for many years at The Times, and later became Deputy Fashion Editor of Conde Naste Traveler. Drawing on her life-long love of design and food, she created ChilliHotChocolate.com . . . an online kitchen and dining emporium.
Indian Made Easy
, by Amandip Uppal
Photography by Lisa Linder
Paperback: 256 pages
Publisher:
Murdoch Books
(8 Sept. 2016)
Language: English
ISBN-10: 1743368585
ISBN-13: 978-1743368589
Many thanks to Murdoch Books for sending me a copy for review. Although I was sent a free copy I was not oblidged to write a positive review. Any opinions are entirely my own.