I wanted to tell you about a cute little book I received called Cafe London, Brunch, Lunch, Coffee and Afternoon Tea, edited by Zena Alkayat. With this being the height of the tourist season and this book being small enough to easily slip into your purse, it could not come at a better time! Enjoy London the Cafe London way introducing you to the unusual, the classic and the esoteric. Small enough to fit into your purse, take it with you when you shop, consult it for a different lunch experience and rely on it for an adventure.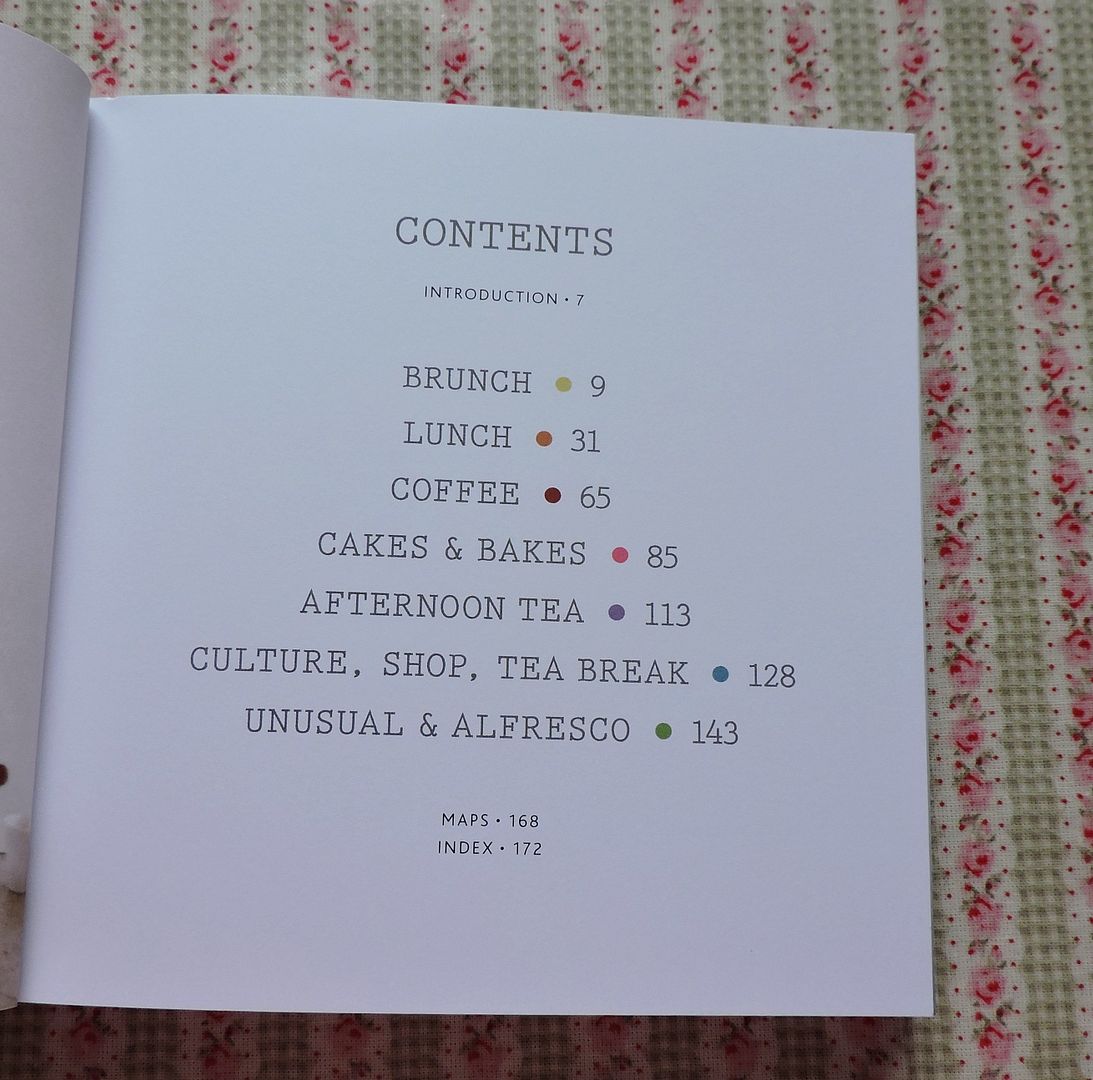 It's efficiently divided into sections depending on what you are looking for, ie brunch, lunch, coffee, cakes and bakes, or afternoon tea . . . as well as options if you are looking for something artsy, unusual, alfresco, etc. There is a bit of something here for every taste.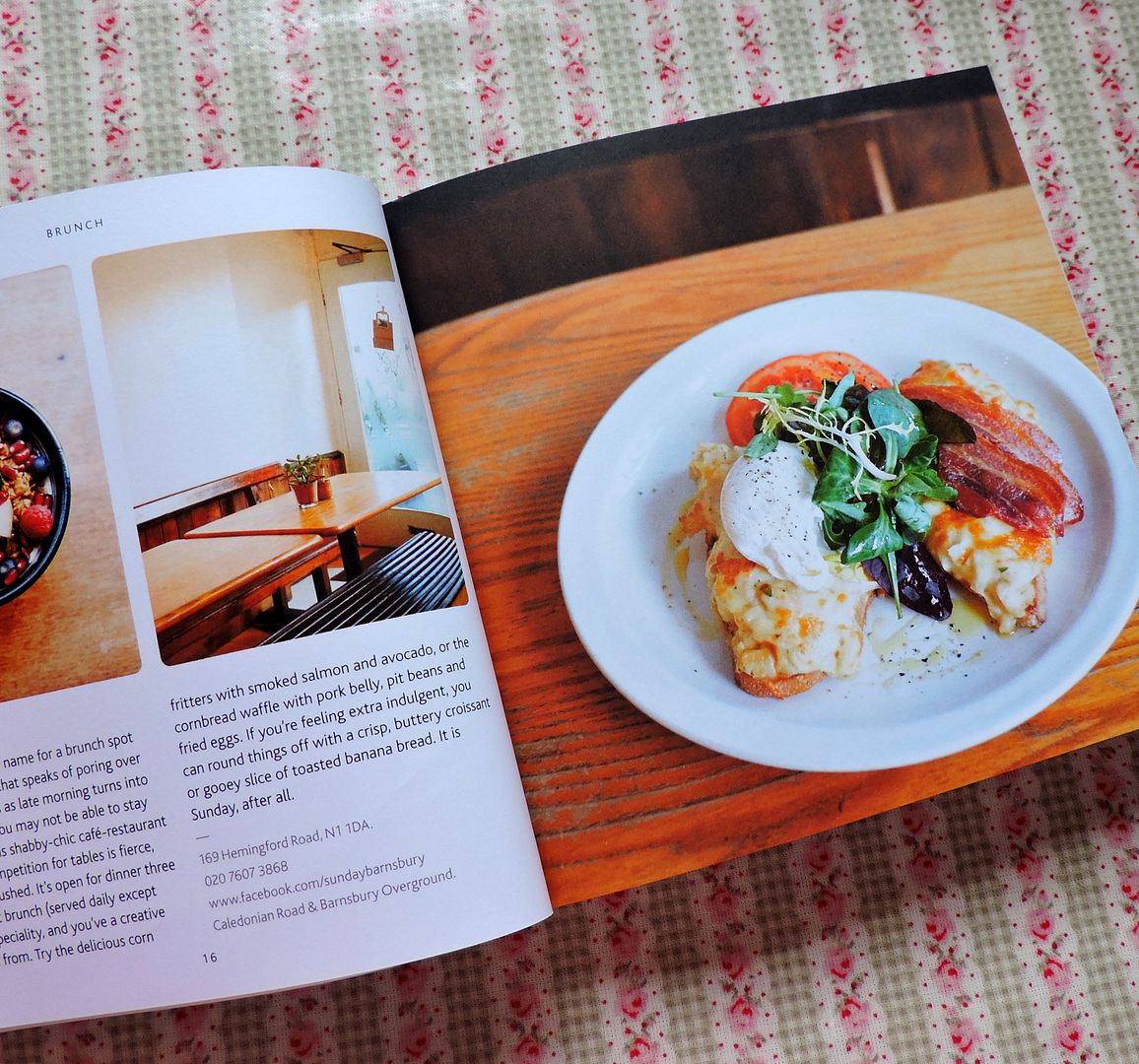 If you are looking for a decent spot for a bit of breakfast . . .
A hot drink and a biscuit . . .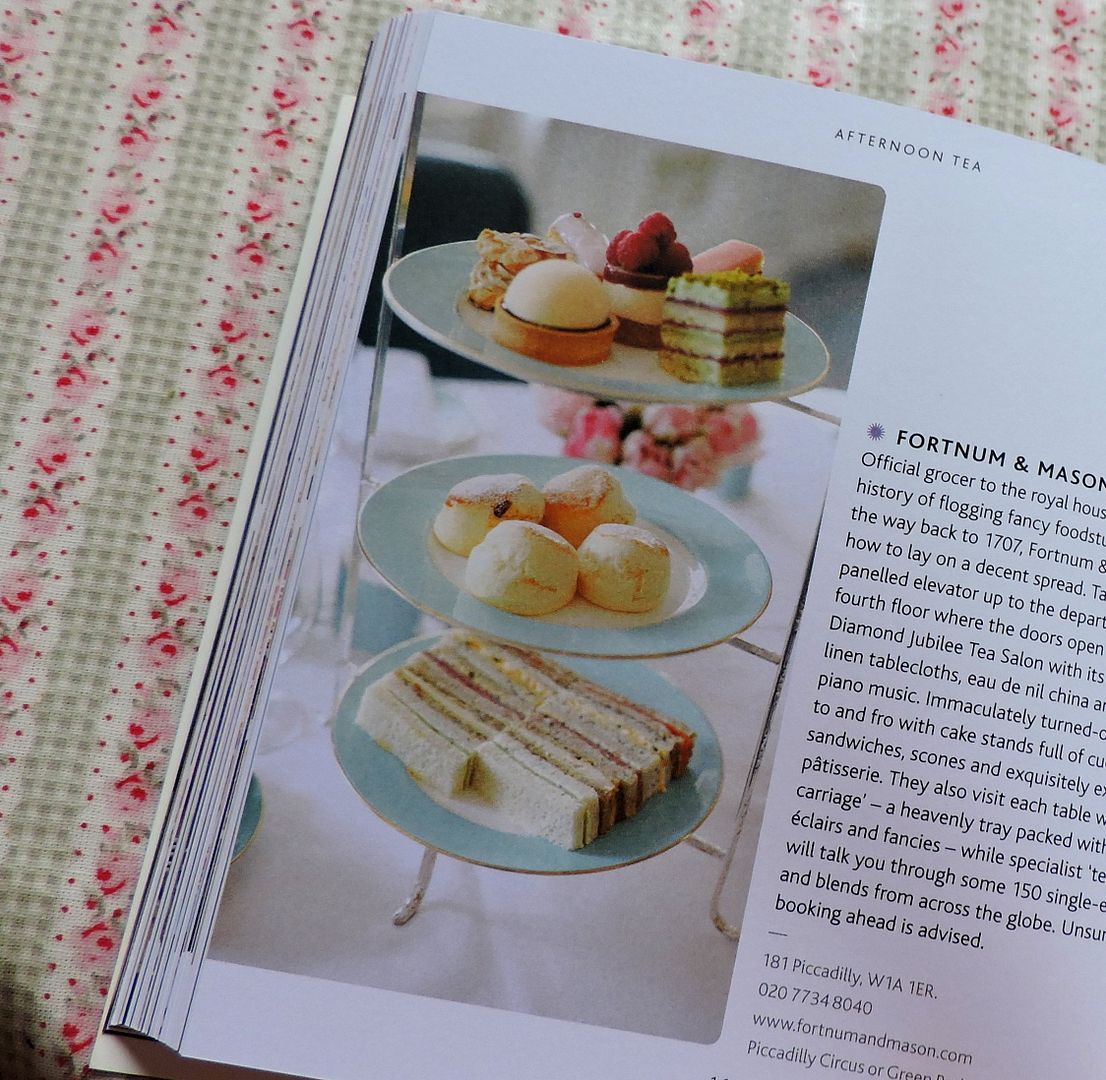 Full on Afternoon Teas . . .
A rustic atmosphere . . .
Or a delicious lunch . . .
There is a bit of something for everyone in this handy guide with the prospect of exploration and discovering a multitude of new cafes to dine at when you are down in London either for the day or for a number of days. Your appetite is whetted by short, descriptive text detailing on what is for offer in each cafe mentioned. I can see that this would be a very valuable resource and compendium for the London visitor, and I, for one, will be bringing it with me on my next visit down to The Big Smoke!
Cafe London,
edited by Zena Alkayat
Published by
Frances Lincoln
Photography by Kim Lightboy
RRP ££9.99 UK/ $14.99 US/ $ 17.99 CAN
ISBN - 978-0-7112-3745-2