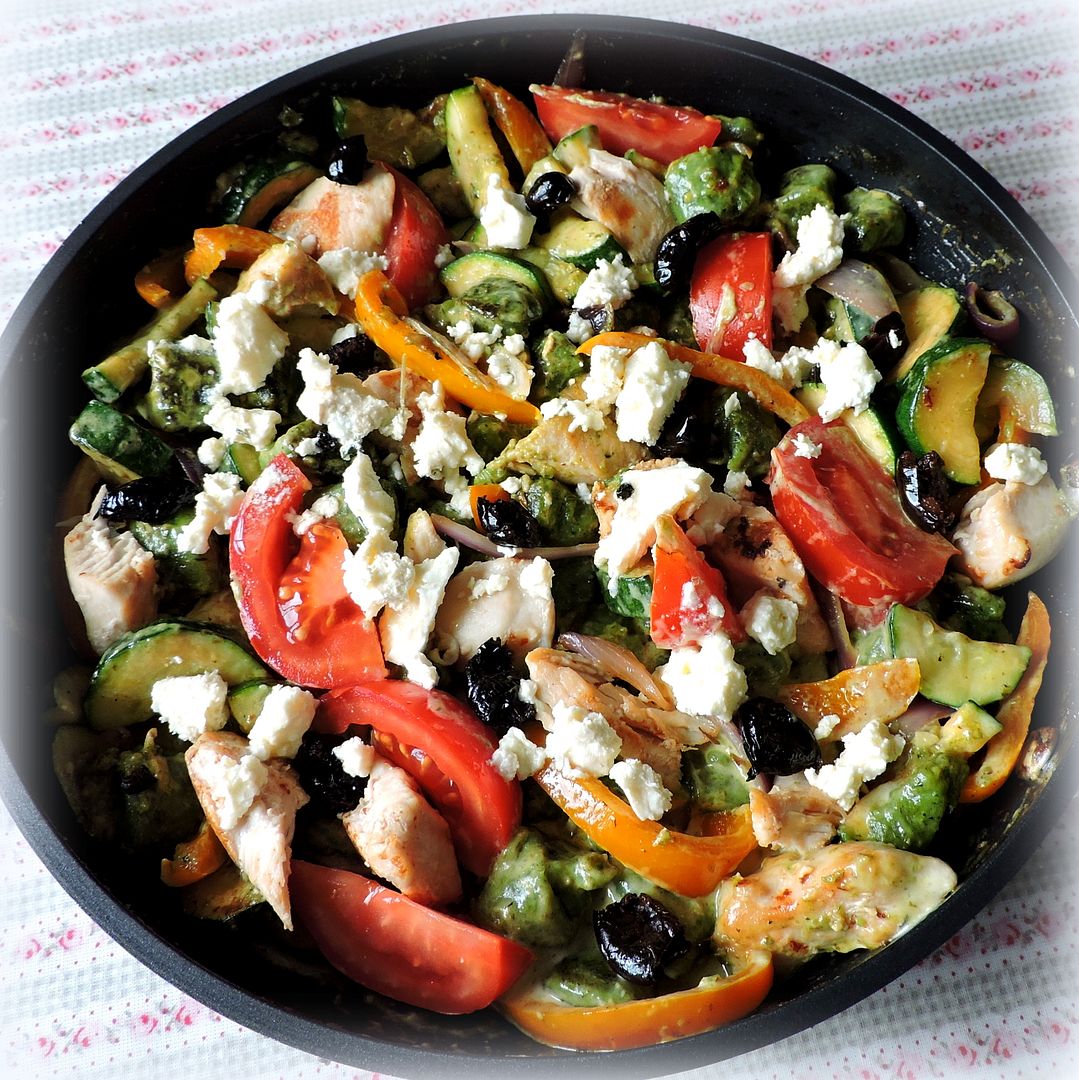 There is so much lovely fresh and local produce available in the summer time. I really, really enjoy it and love to make the most of it. Dishes like this simple one pan supper make it really easy! I love, LOVE Gnocchi and recently picked up some fabulous Dell'Ugo Spinach Gnocchi and I thought it would be perfect for this.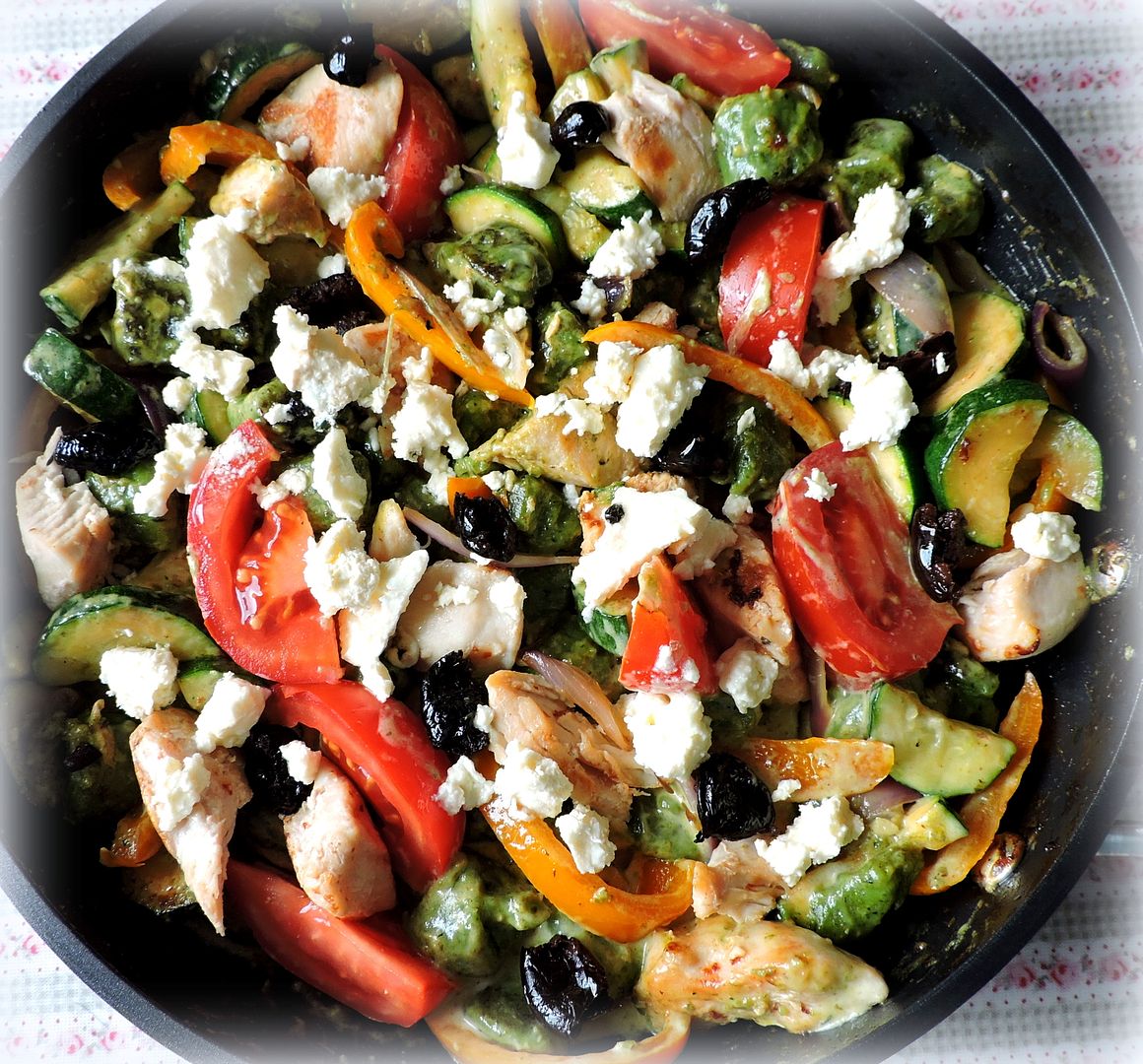 And it was . . . with a mix of courgettes, tomatoes, peppers and red onions . . . and some chicken . . .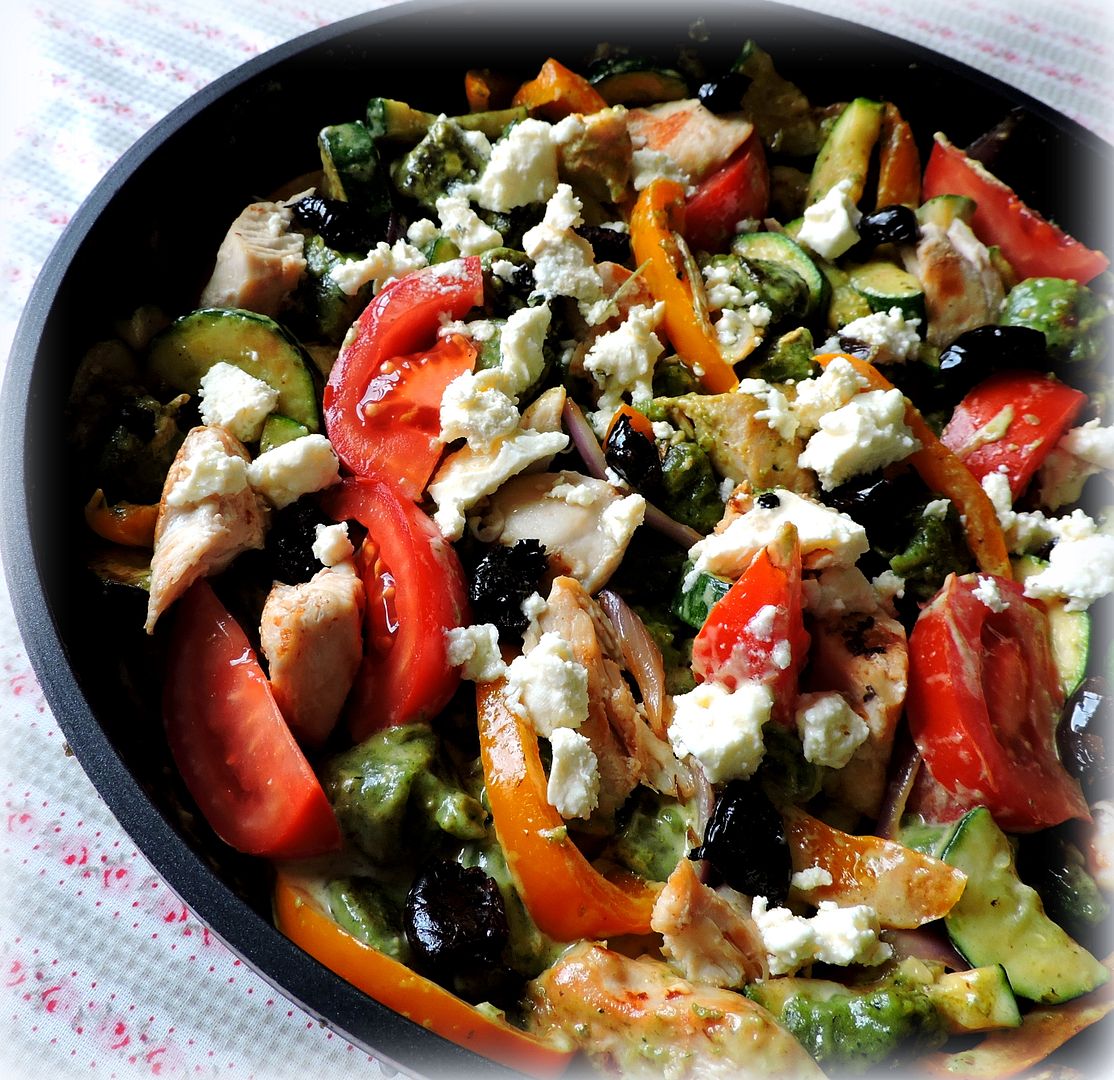 A basil pesto cream sauce . . .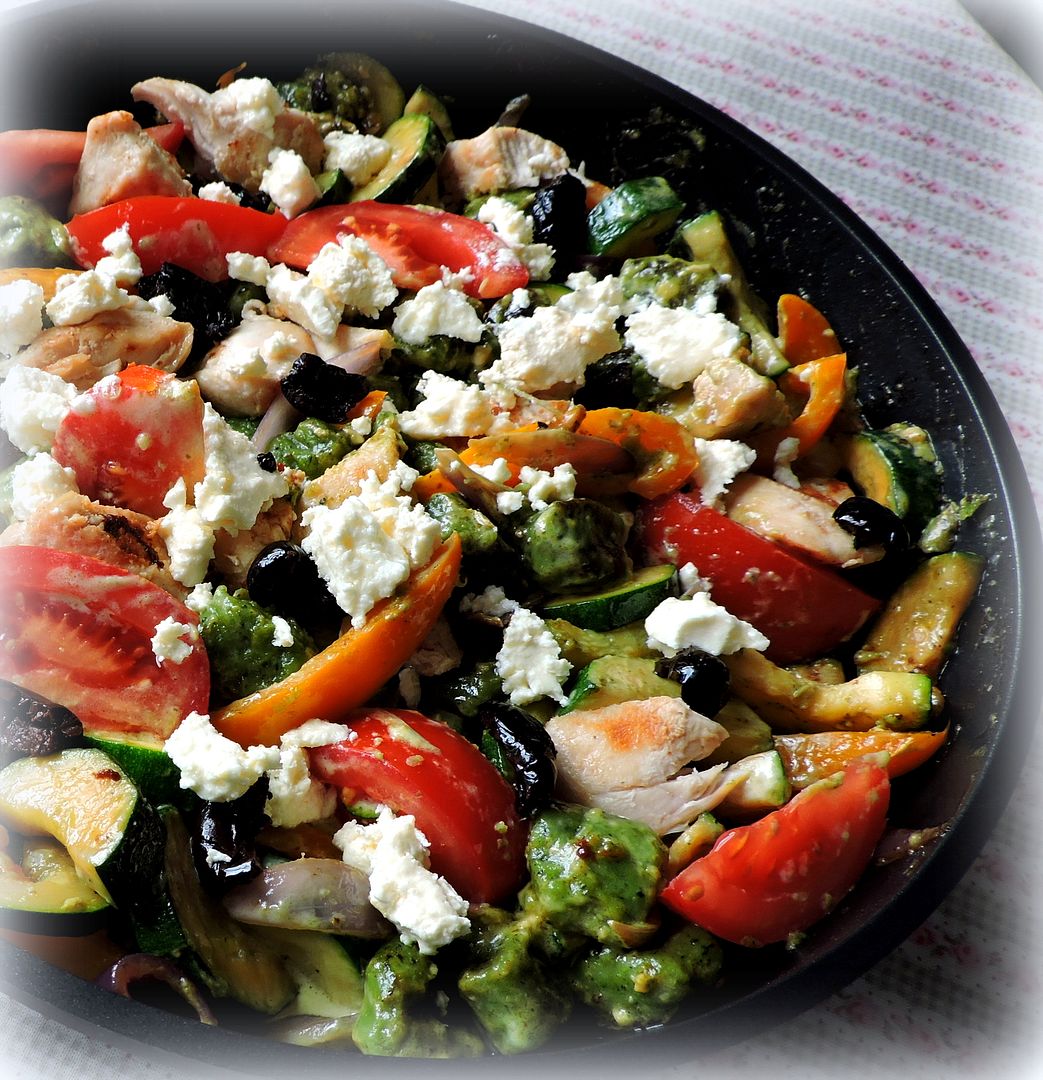 The vegetables are crispy tender, and the sauce so creamy . . . and then those lovely little pillows of spinach gnocci . . . all working together beautifully . . .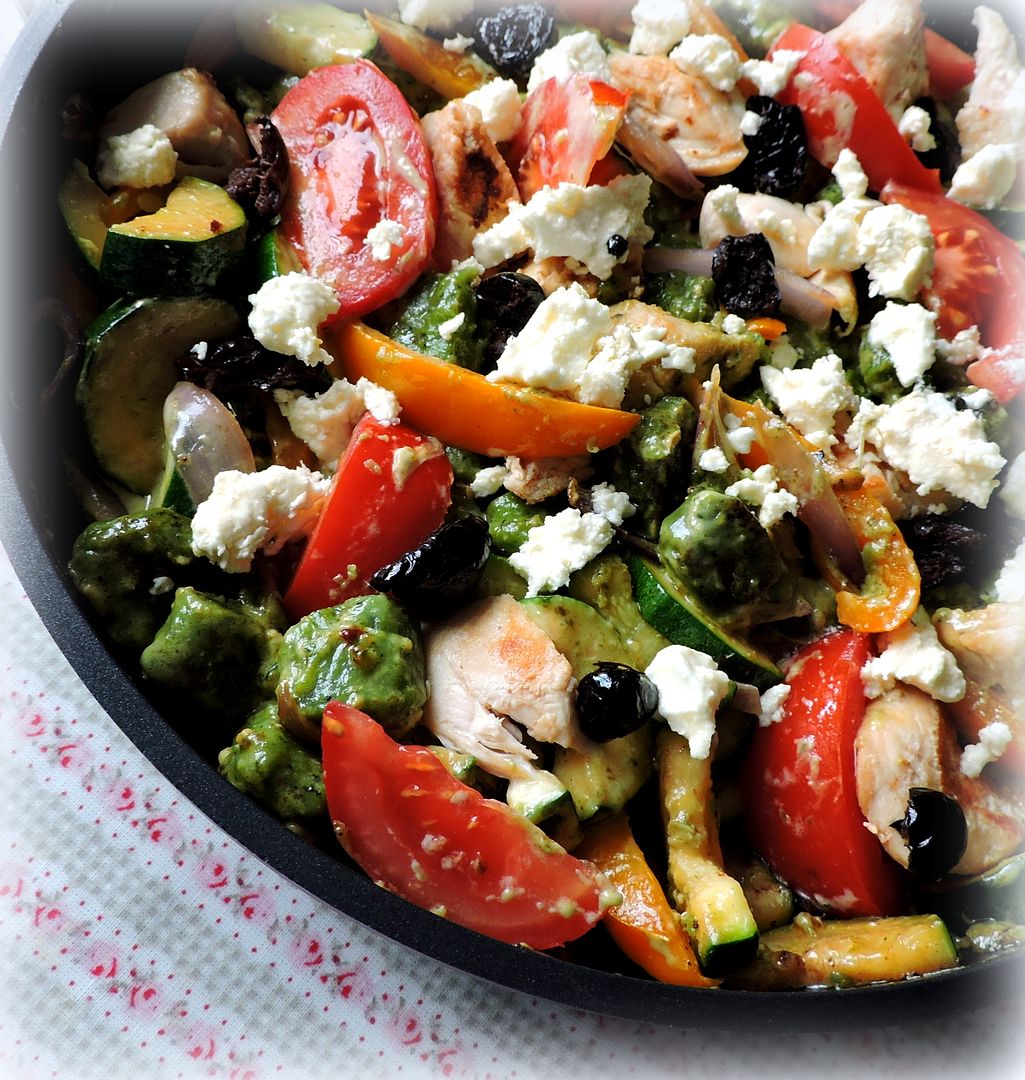 such lovely flavours and textures. I add a garnish of black olives and crumbled feta for a real Mediterranean touch . . . some crusty bread to mop all of the sauce. Beautiful to look at. Wonderful flavours and textures. Quick and simple to make!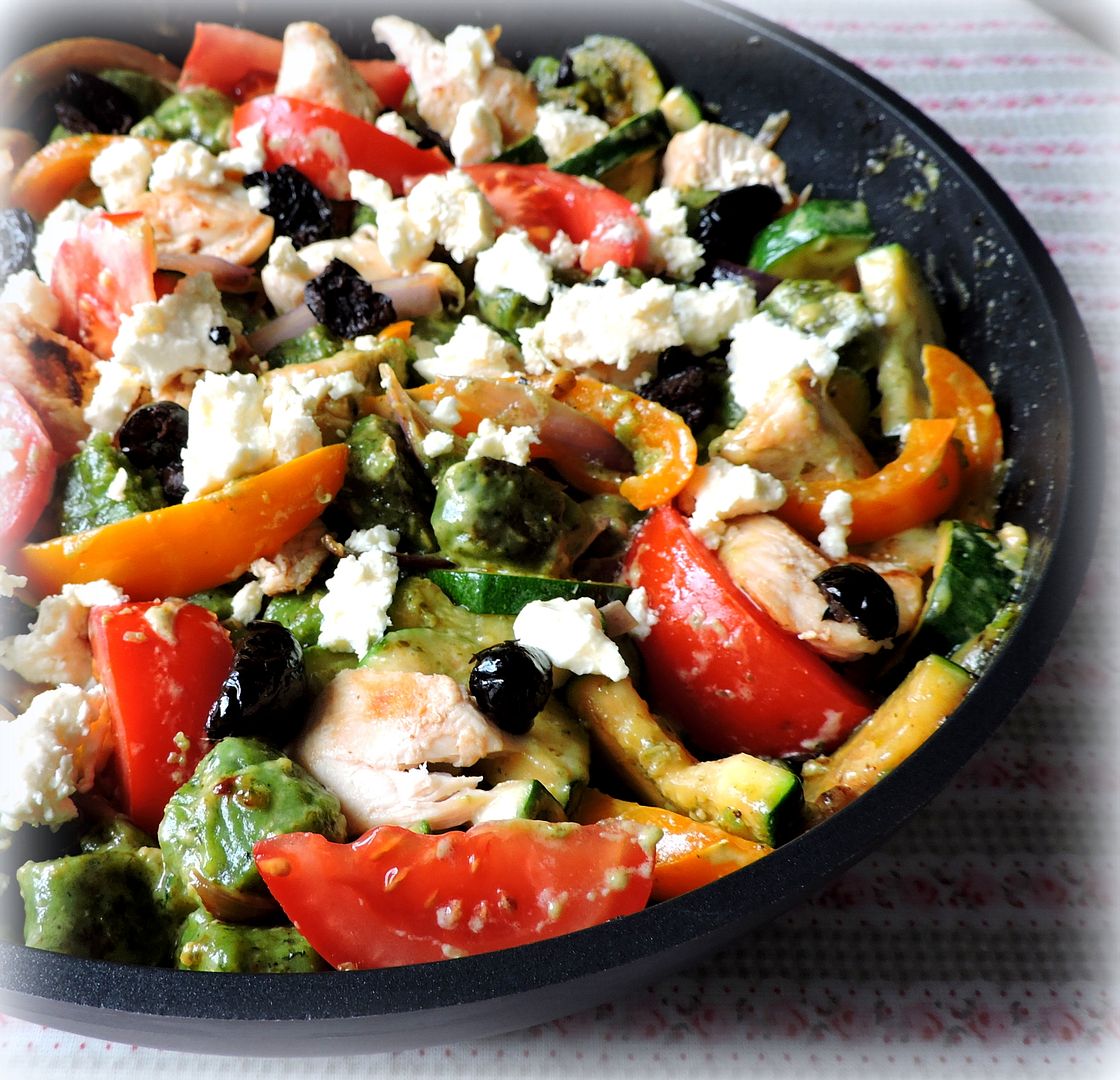 *Mediterranean Gnocchi*
Serves 4
A simple and quick supper dish that is all in one pan and incorporated all the lovely flavours of the Mediterranean.
Nonstick low fat olive oil cooking spray
1 red onion, peeled and cut into thin wedges
1 medium courgette, cut into half moons (1/2 inch thick)
(zucchini)
1 bell pepper, trimmed, seeded and cut into strips
1 large tomato, cut into thin wedges
1 chicken breast, cut into chunks
400g fresh gnocchi (I used spinach) (1 generous pound)
1 TBS basil pesto
1 TBS cream
1 TBS lemon juice
freshly ground black pepper
a handful of oil cured black olives, torn
Feta cheese to scatter over the finished dish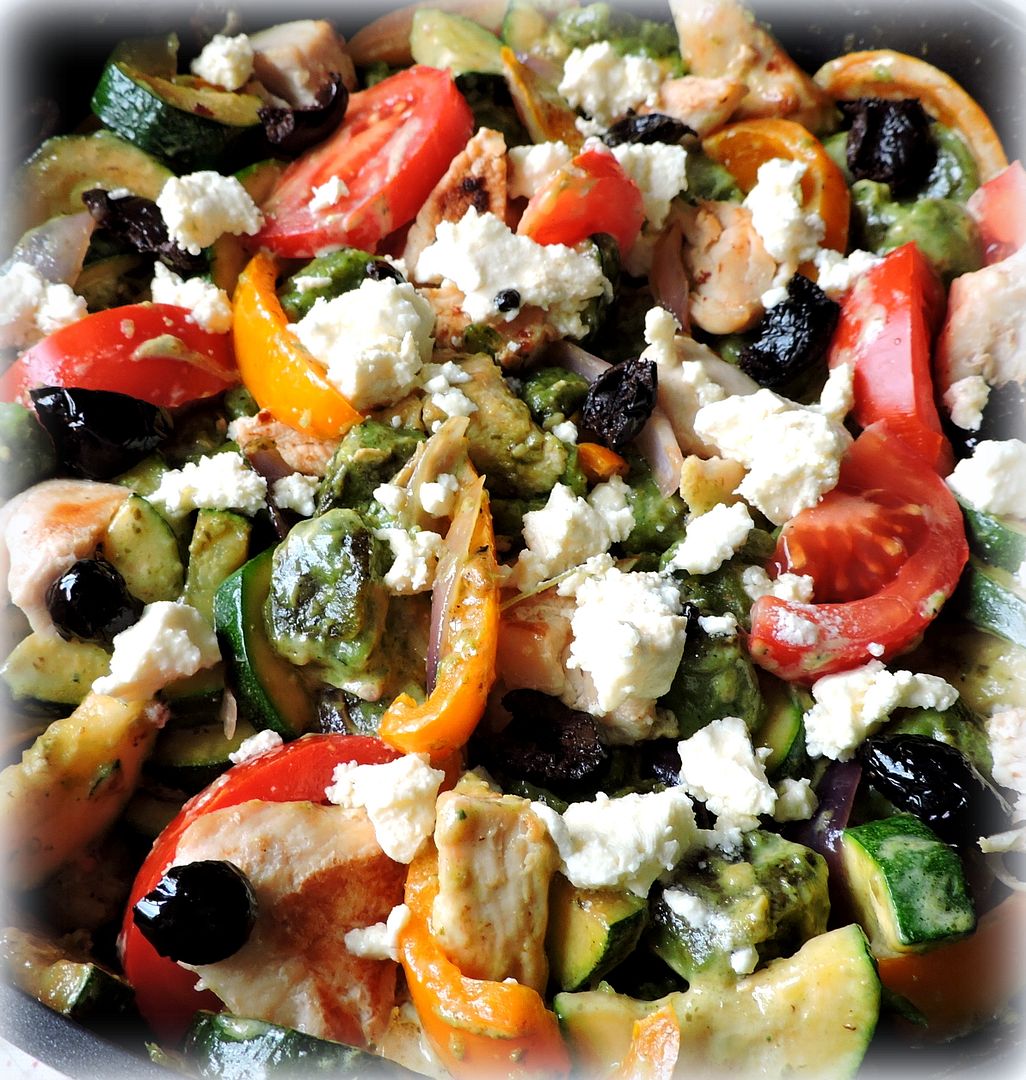 Put a large pot of lightly salted water for the gnocchi on to boil.
Heat a large skillet over medium heat. Spray with the cooking spray. Add the chicken breast and brown all over. Scoop out when the chicken is cooked through. Add the onion, courgette and bell pepper. Cook, stirring frequently until the vegs are crispy tender. Add the tomatoes, cook for a few minutes longer. Return the chicken to the pan along with the basil pesto, cream and lemon juice. Keep warm.
Cook the gnocchi according to package directions. Drain well and then gently fold into the mixture in the skillet. Season with ground black pepper, scatter the olives and feta over top and serve immediately.
I think you could actually even leave the chicken out of this dish and it would still taste lovely!!
Fresh Gnocchi is such a versatile ingredient. I tend to use them a bit like potatoes or pasta. It works beautifully.
Dell'Ugo
fresh gnocchi comes in three flavours. The traditional potato one and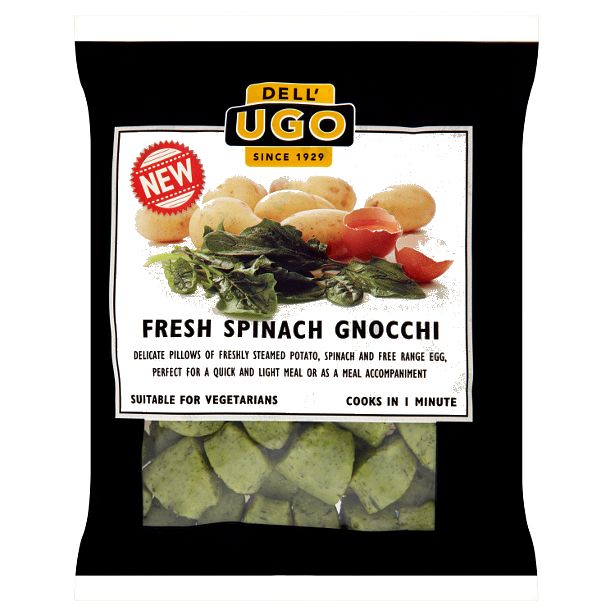 Fresh Spinach . . .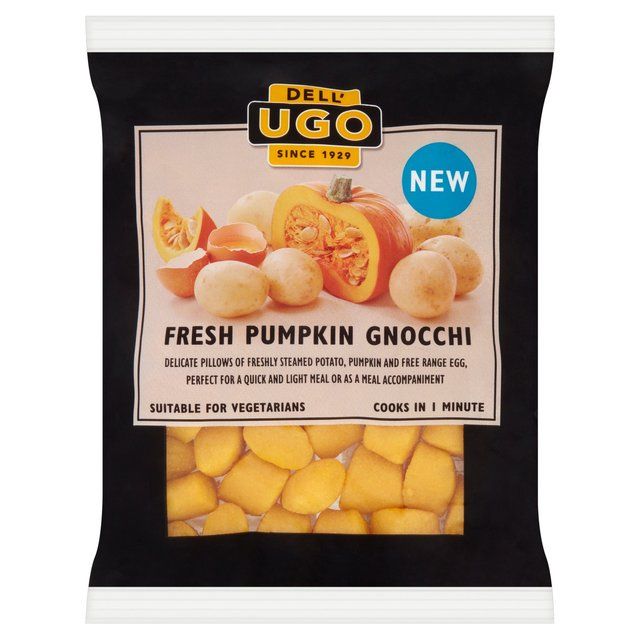 Fresh Pumpkin . . .
All are delicious and very easy to use. They cook in literally 2 minutes. I also like to keep several packs in the freezer so that I can just pull them out and have a tasty supper on the table in next to no time. They freeze very well. (Gnocci
also makes delicious salads by the way! Seriously!)
All contain fresh free range eggs and are suitable for vegetarians. Available at Waitrose, CostCo, Ocado and Whole Foods Market.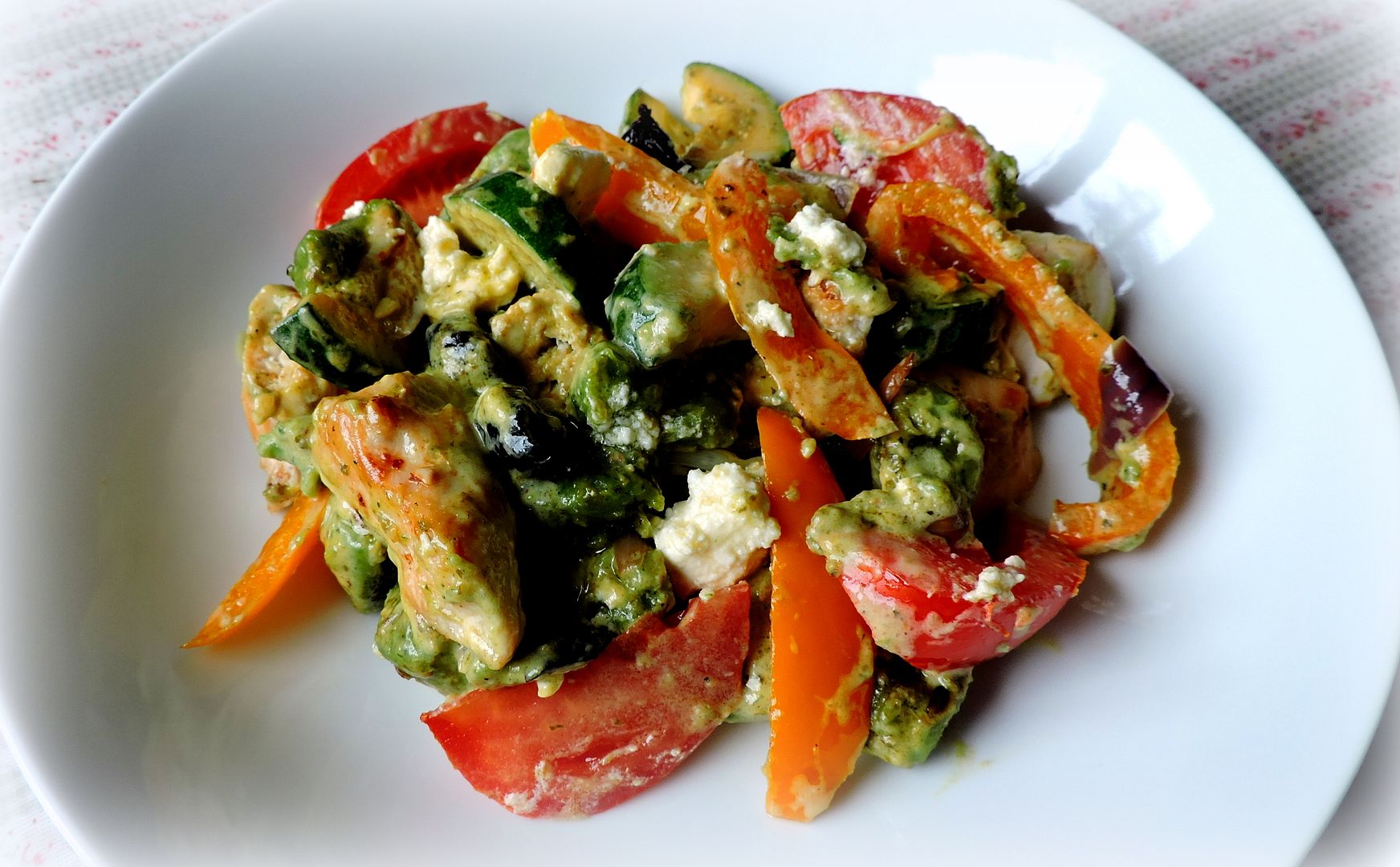 Bon Appetit!