With instantly recognisable
Pizza Express
names such as Sloppy Giuseppe and American Hot, the people at Pizza Express have developed a new range of pasta dishes that have been inspired by flavours of their famous restaurant pizzas!!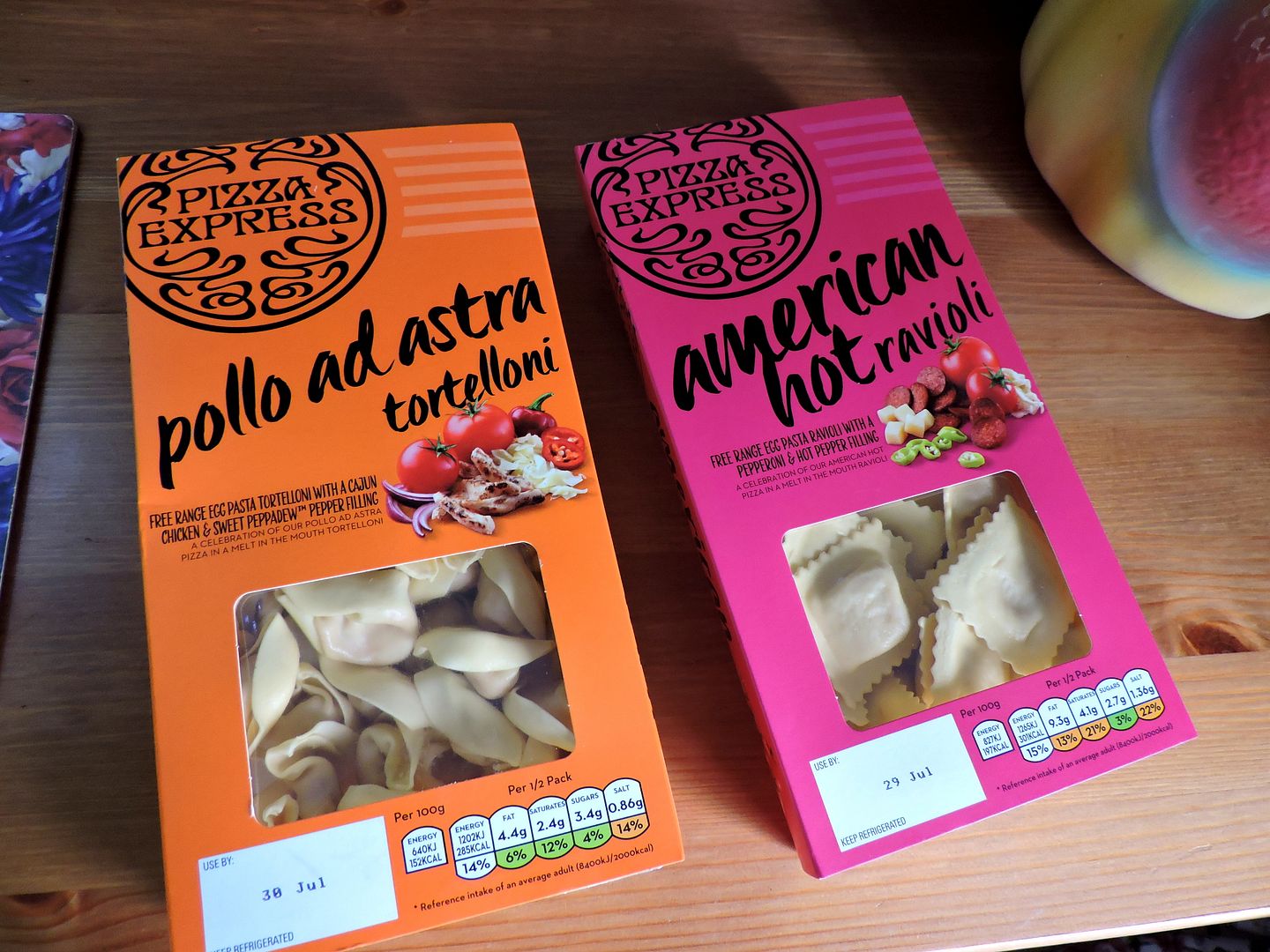 Pollo Ad Astra Totelloni
- One of PizzaExpress' best-selling pizzas, the Pollo Ad Astra, has been transformed into a pasta dish combining chicken with a pepperdew pepper filling inside free range egg pasta tortelloni.
American Hot Ravioli
- Capturing the famous flavours of the American Hot Pizza, these beautiful ravioli are stuffed with a pepperoni and hot pepper filling, all encased in a free rang egg pasta.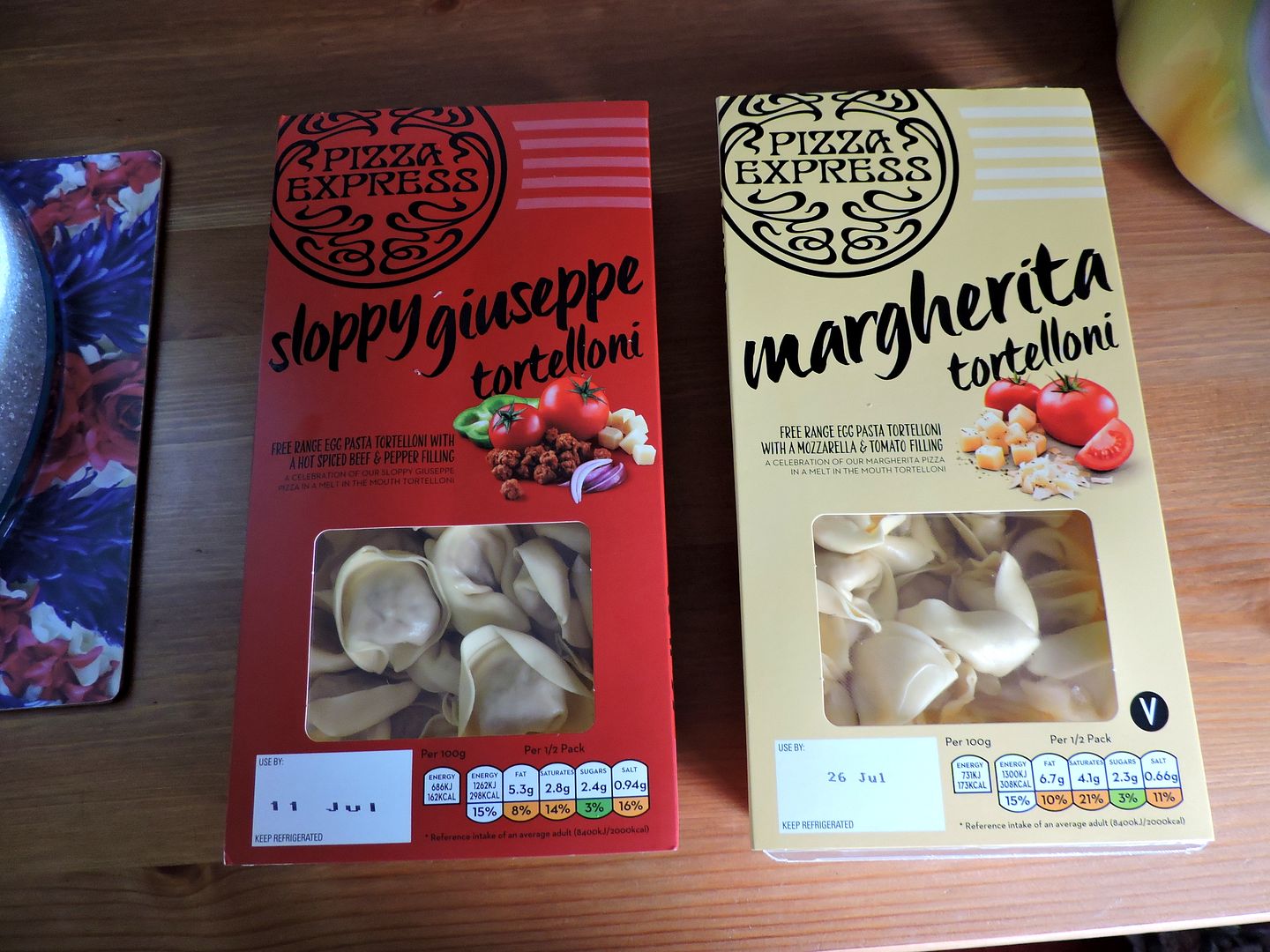 Sloppy Giuseppe Tortelloni
- Free range egg pasta tortellini encases a sloppy Giuseppe filling combining spic hot beef and pepper.
Margherita Tortelloni
- Sometimes there's nothing better than the simple yet satisfying taste of mozzarella and tomato, which have been combined perfectly in small Tortellini, to create delightful bites of cheesy goodness.
I was sent a pack of each of these to try out and this is what I thought . . . as Todd doesn't like Pasta at all, his opinion didn't count. ☺
Of the four my favourite was the Margherita Tortelloni followed closely by the Pollo Ad Astra. The Margherita was simple and well flavoured. I loved the flavour of the Peppadew peppers with the chicken in the Pollo Ad Astra. I love Peppadews, so no surprise there! I also enjoyed the American Hot, but then I like pepperoni and hot peppers. My least favourite was the Sloppy Giuseppe, but I am not overly fond of beef fillings anyways, and spicy beef has to be one of my most unliked things to eat. So, for me it wasn't a favourite but if you like spicy beef, you might really enjoy it.
All of them were well filled and very simple to cook. We ate each of them, quite simply buttered and dusted with some Parmesan cheese so as not to adulterate the flavours of any of them with anything else. Unfortnately I did not get any photographs as I accidentally deleted them from my camera. oops!! (It happens from time to time and I am really annoyed when it does!)
The range can be found at a Waitrose near you or through Waitrose.com.
Many thanks to
Pizza Express
for sending me these new filled pastas to try.
Note - Although I was sent the pasta free of charge for review, I was not required to write a positive review. Any opinions are entirely my own.
Follow Pizza Express on Twitter
Follow Pizza Express on Facebook
Follow Pizza Express on Instagram