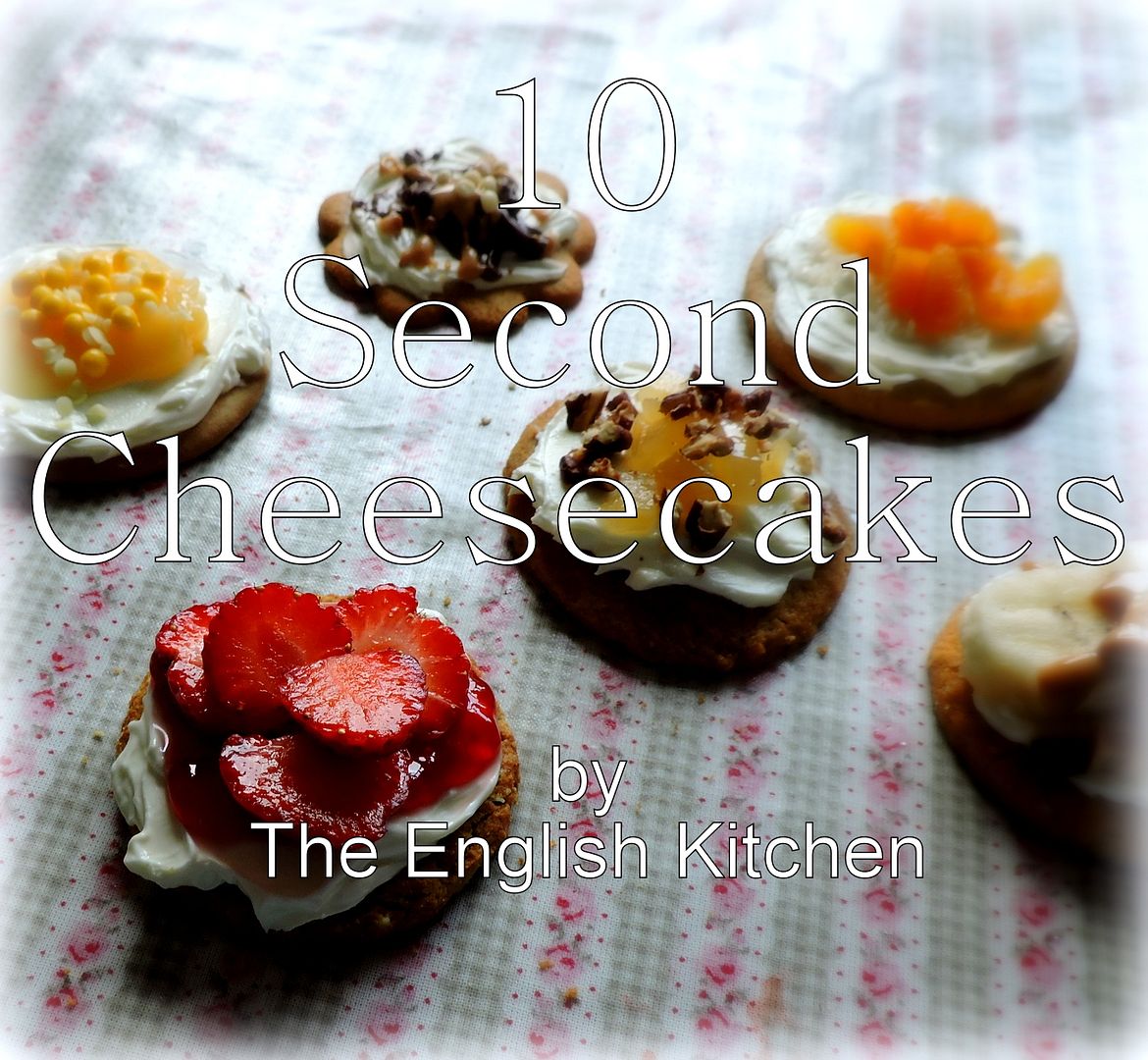 If you are looking for a really quick, simple and adaptable dessert this summer look no further! 10-Second Cheesecakes fit the bill on all counts!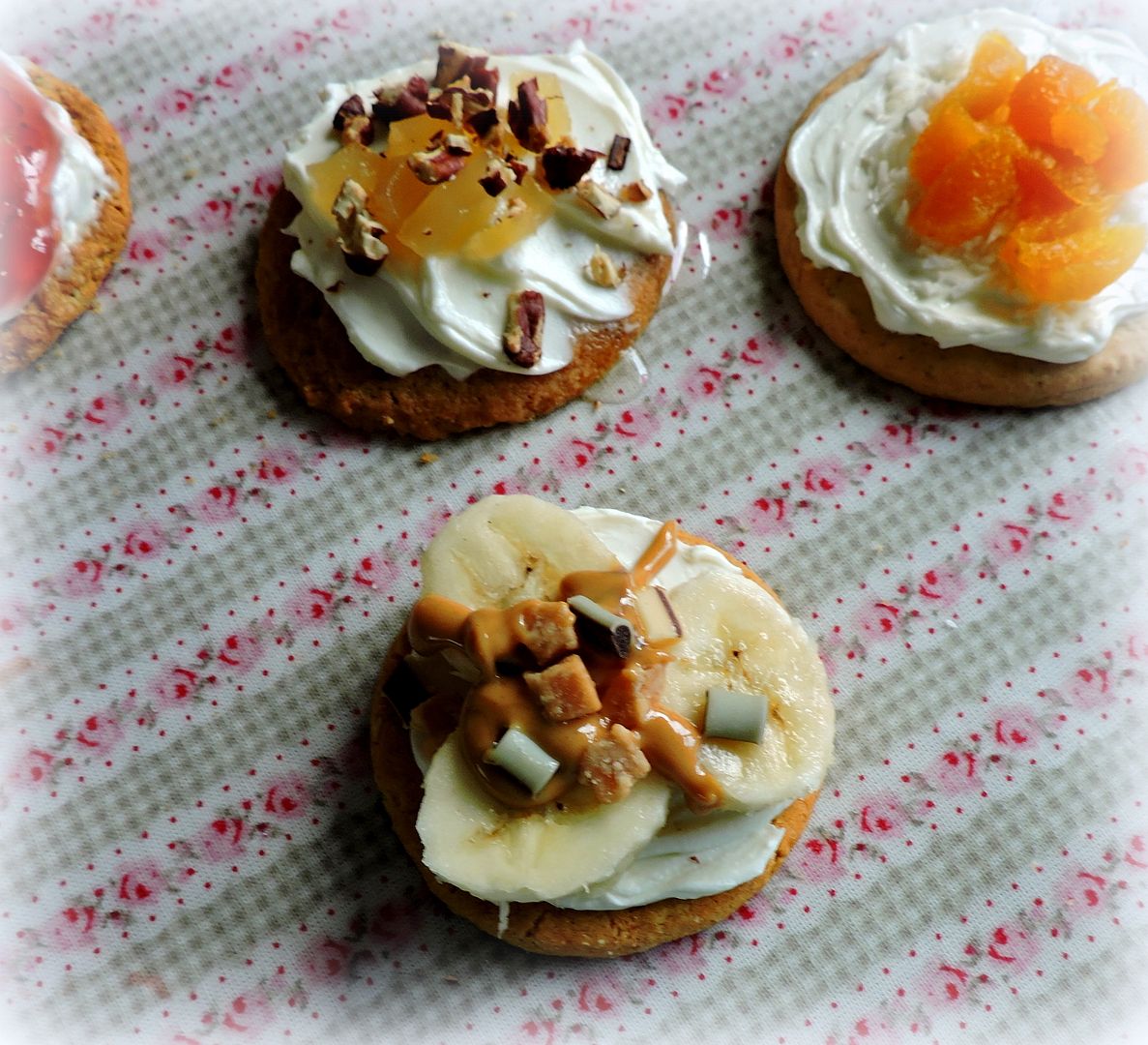 These are so easy to make. Even a child can do it with no problem. And they are very adaptable.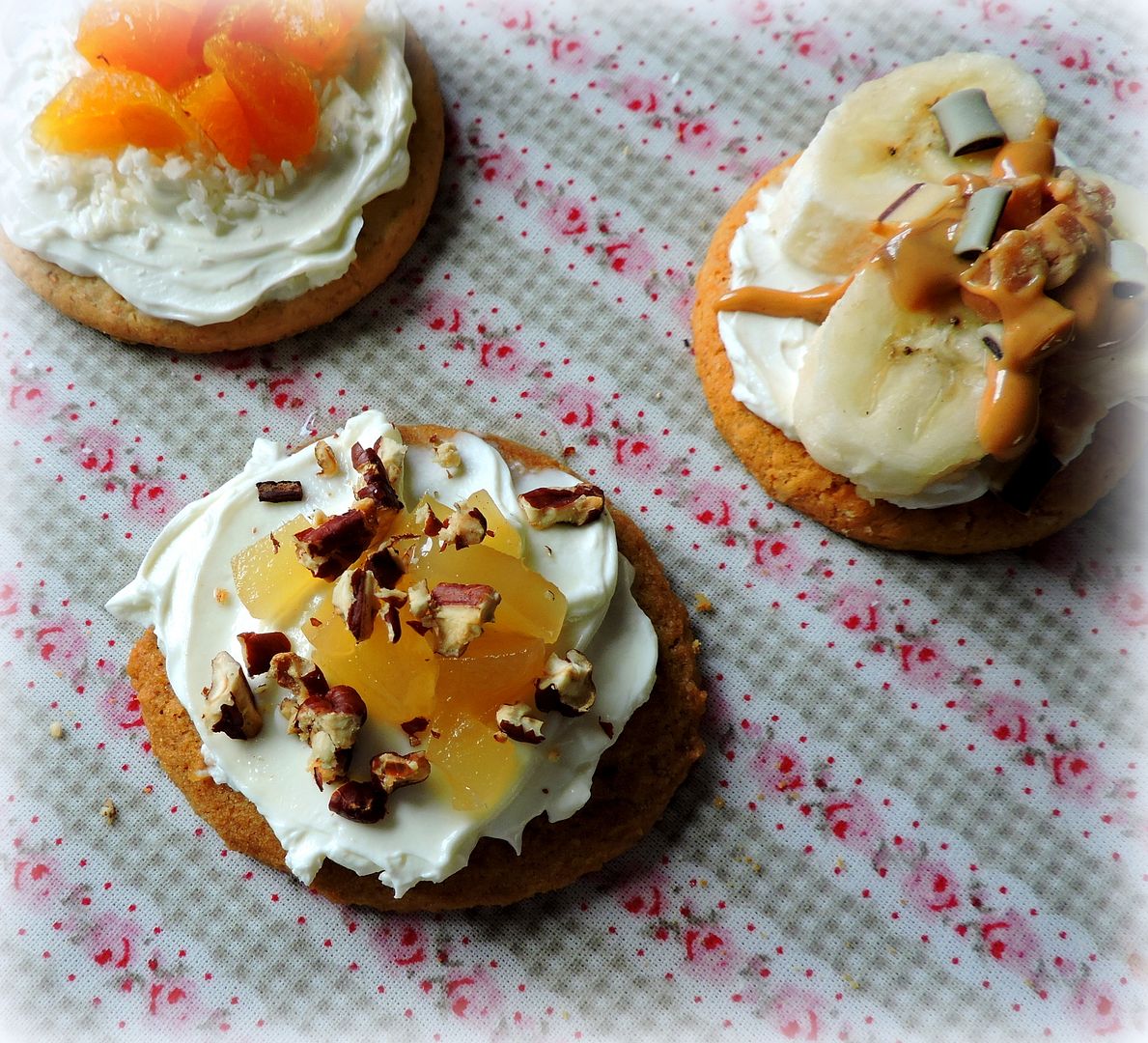 The variations are only as endless as your imagination!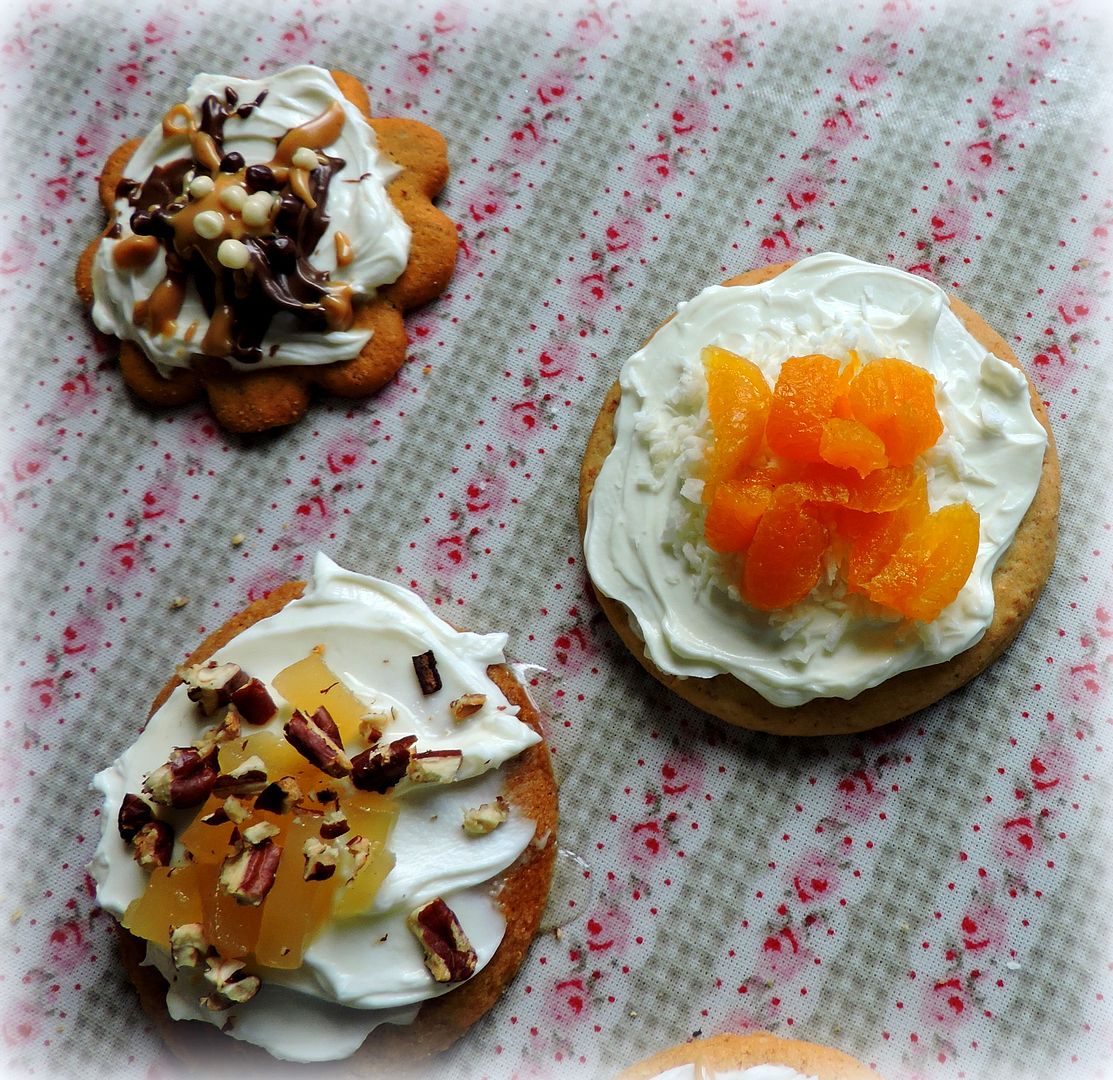 Pick your favourite flat cookie as the base . . . chocolate wafers, oatmeal, gingernuts, rich tea . . . whatever . . . spread each with some cream cheese and then top away. I use the low fat cream cheese.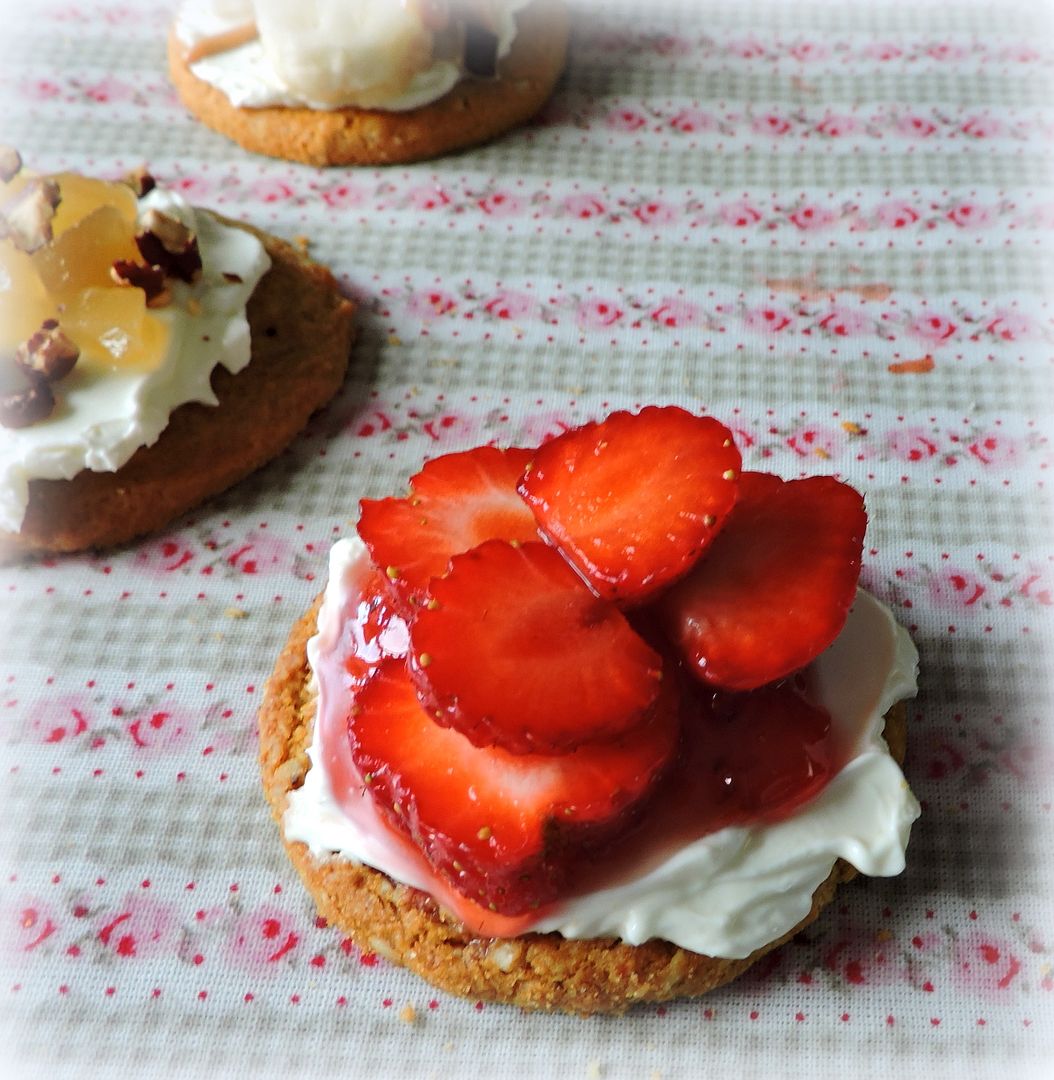 You can top with any variety of toppings. Strawberry preserved with sliced berries, chopped preserved stem ginger with toasted nuts, sliced bananas with toffee and sprinkles and chocolate bits . . .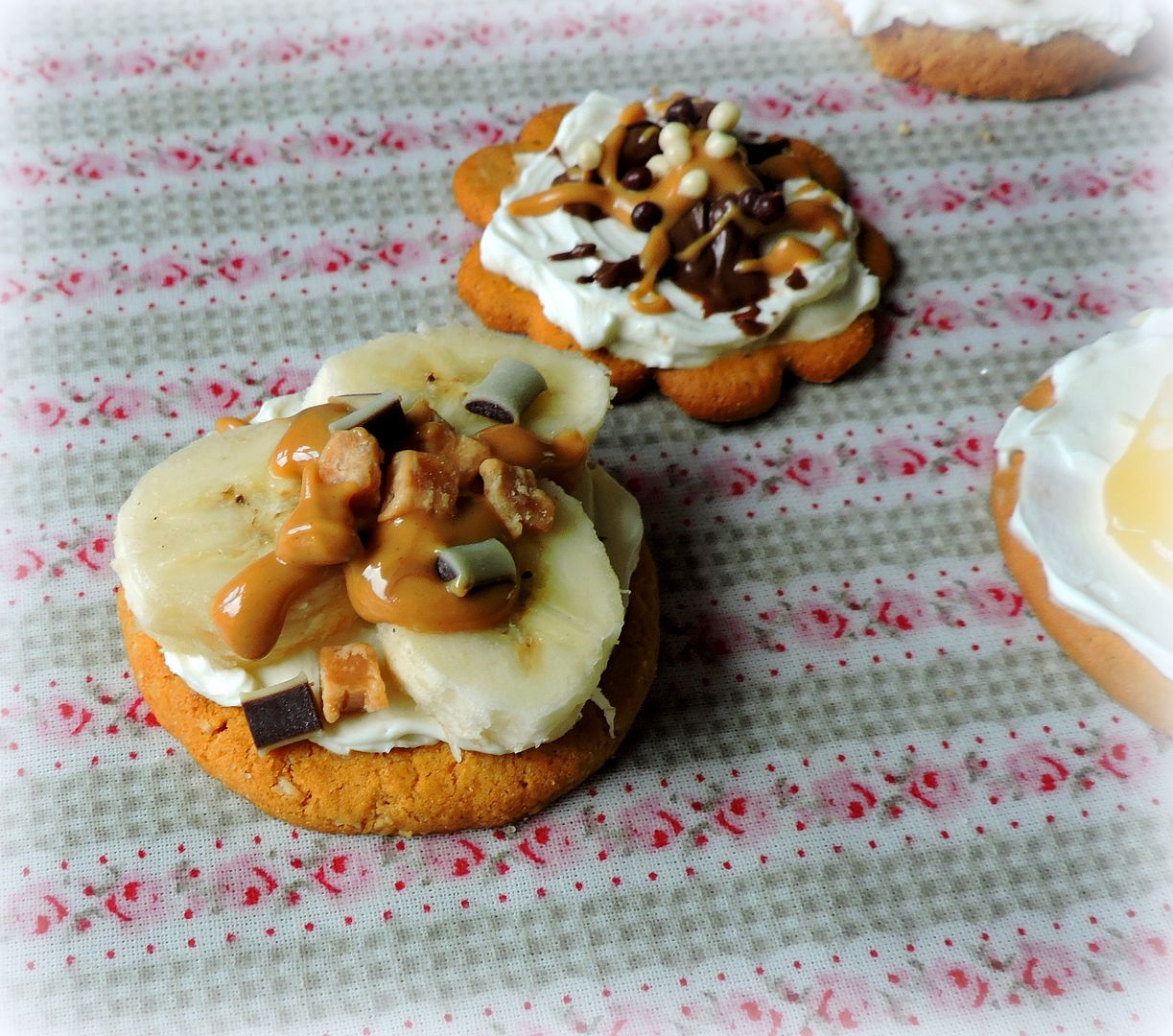 Peanut butter and chocolate spread with chocolate crispies . . .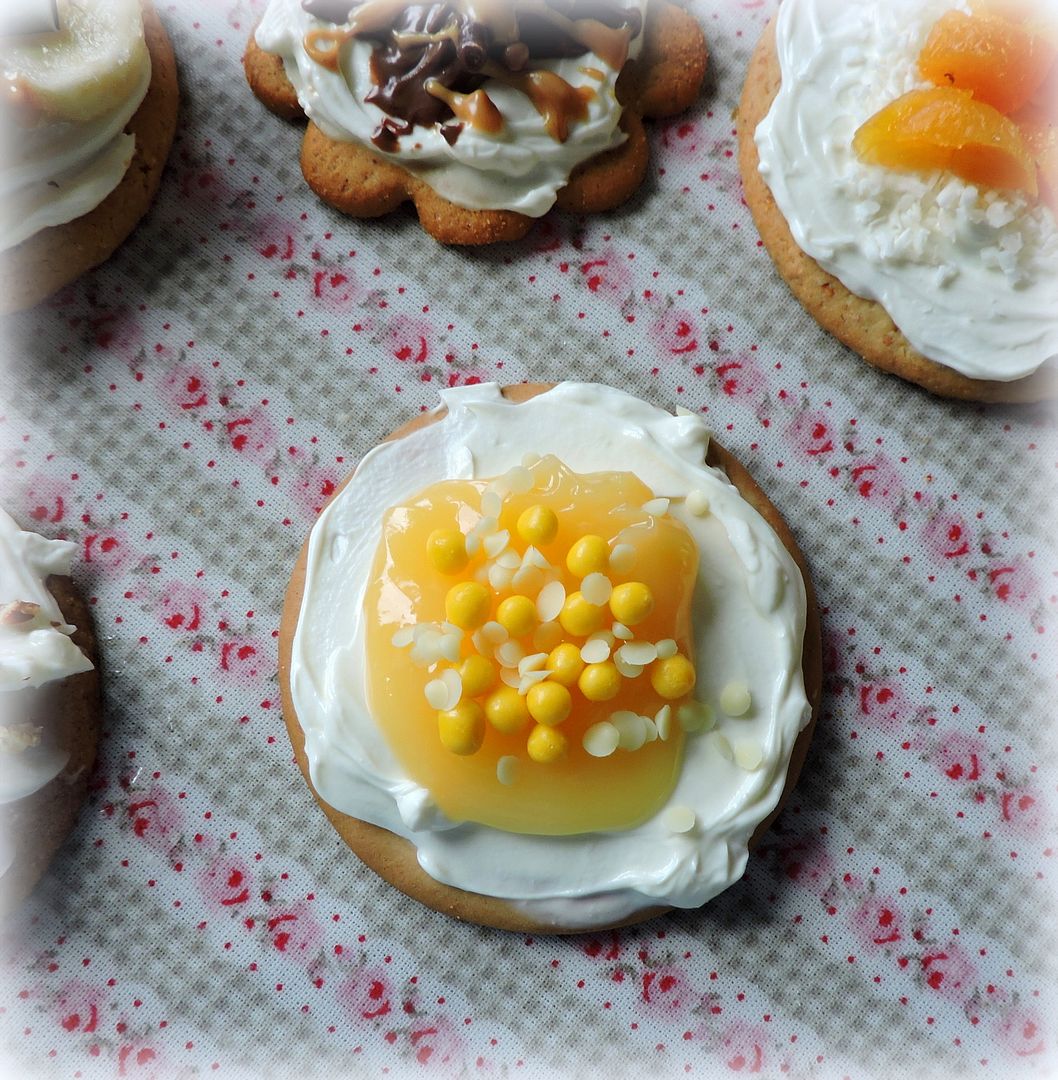 Lemon Curd with lemon crunchies, white chocolate bits, or meringue pieces . . . the possibilities are endless!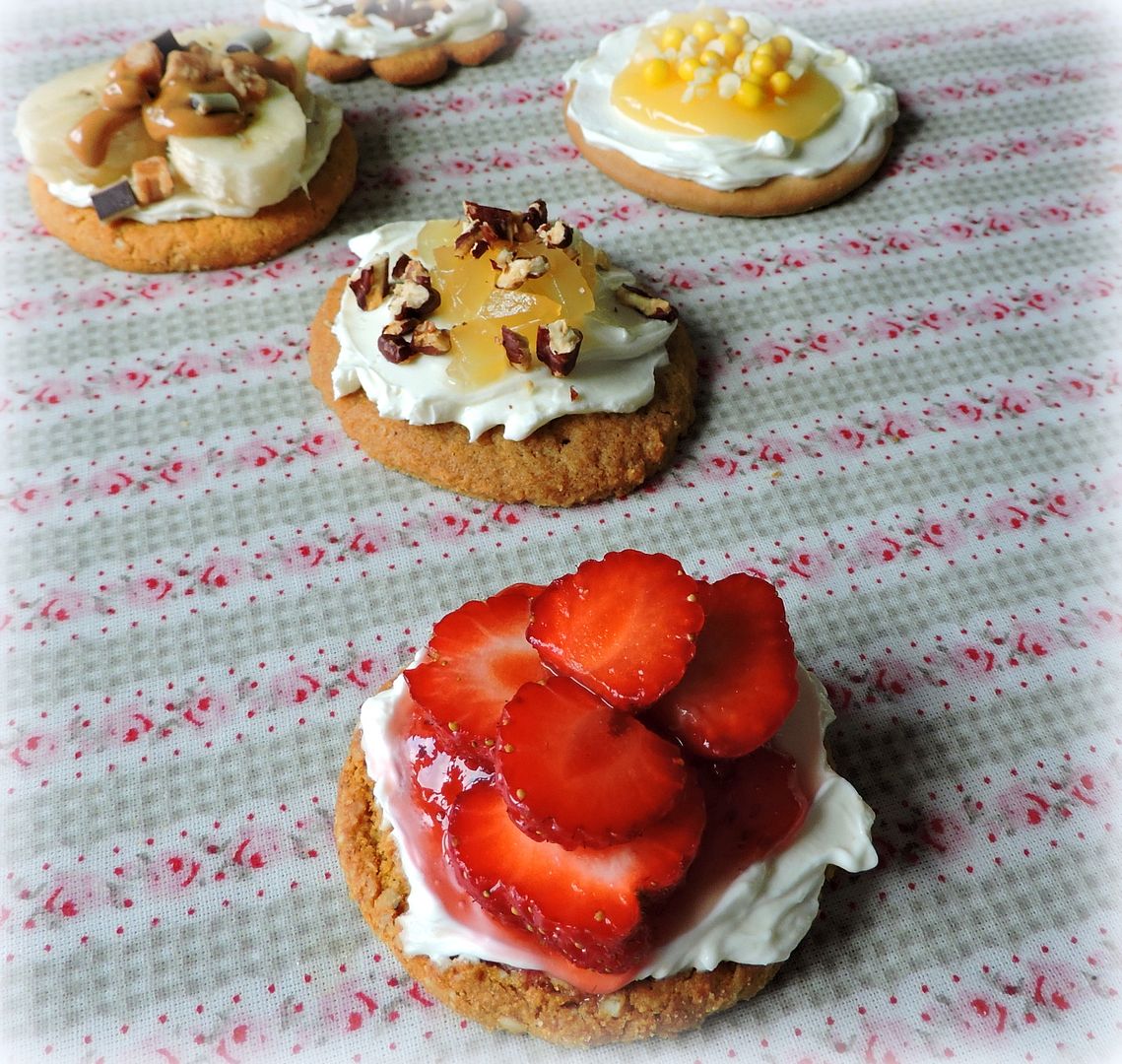 *10-Second Cheesecakes*
Variable
Delicious ideas for sweet treats that are limited only by your imagination! Literally a 10 second dessert. Or, why not create a 10-Second Cheesecake Bar for your next get together. Just put all of the ingredients on the table and let people build their own!
1 250g package of light cream cheese (1 cup)
a variety of your favourite cookies for the bases
(I used Oat Hobnobs, Gingernuts, Rich Tea, Digestives, etc.)
(The world is your oyster)
A variety of jams and spreads
(Strawberry, Blueberry, Lemon Curd, Dulce De Leche, Peanut Butter, Chocolate spread)
A variety of sprinkles
(Small meringue bits, chocolate chips, crispies, white chocolate drops, caramel bits, chopped toasted nuts, etc)
A variety of fruit
(Sliced bananas(Dip in lemon juice to prevent blackening), sliced strawberries, blueberries, blackberries, raspberries, mandarin oranges, etc.)
Its as simple as taking your favourite cookies, spreading them with some cheese and then topping with jam or curd or spread and some fruit, etc.
Here are some tasty Ideas:
Strawberry
- cream cheese, jam, sliced berries (this works for any berry).
Gingernut
- Top a gingernut biscuit with cheese, chopped preserved ginger in syrup, drizzle of some of the syrup from the jar, chopped toasted nuts.
Banoffee
- Top hobnobs with cheese, and then why not try some dulce de leche, sliced banana, chocolate chips, caramel bits, etc.
Chocolate Peanut Butter
- Top an oaty biscuit with cheese, then drizzle with warmed peanut butter, warmed chocolate spread and then top with chocolate crisps and sprinkles.
Coconut Apricot - Top a Digestive with some dessicated coconut and chopped apricots. Simple and tasty.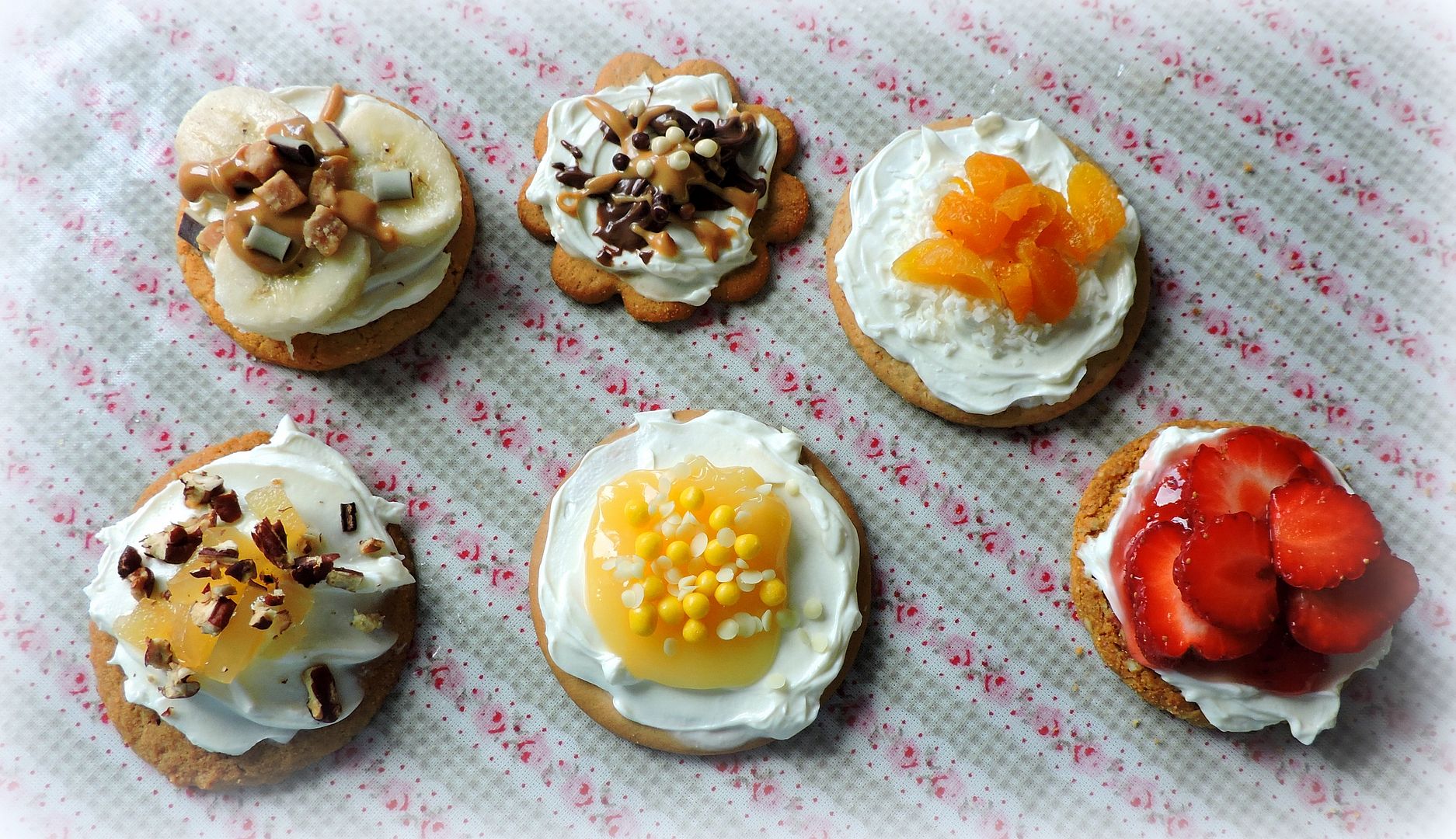 As you can see there really is no limit to where you can go with this!
What's really fun is to set up a 10-Second Cheesecake Bar and let everyone make their own. Simply put the cookies, cream cheese and topping out on the table and let everyone go to town!
Bon Appetit!