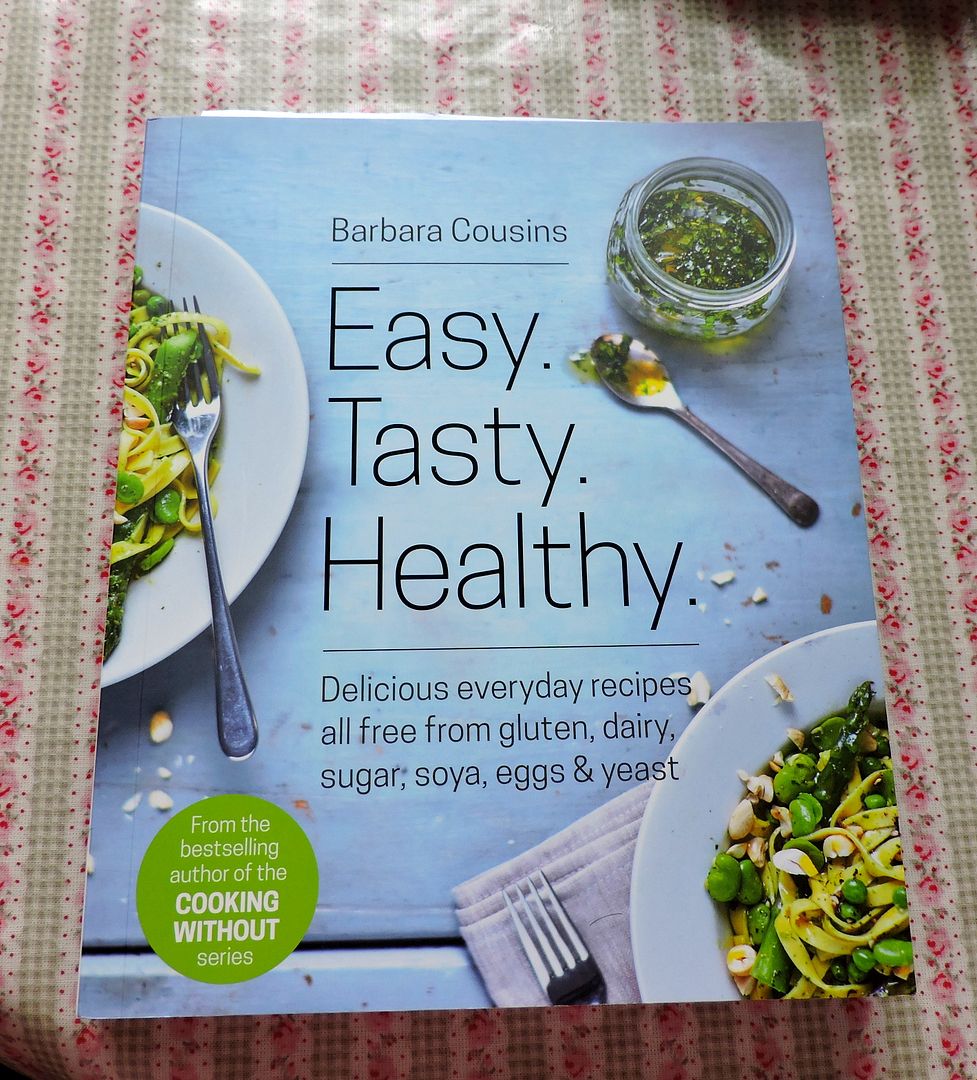 I recently received a copy of the cookery book Easy, Tasty, Healthy by Barbara Cousins for review. The book features recipes are quick and simple to prepare using easy to obtain ingredients whilst creating food that is both healthy and delicious. Easy. Tasty. Healthy. features everything from refreshing salads, tasty tray bakes and crowd pleasing pizza and pasta dishes, as well as a number of sweet goodies, which are sure to please.
This book is particularly recommended for those with food tolerances and those wishing to improve their weight and health. Cutting out foods such as gluten, dairy and sugar is a lifestyle choice that can be life enhancing. These recipes embrace this and provide a huge variety of meals that are full of flavour.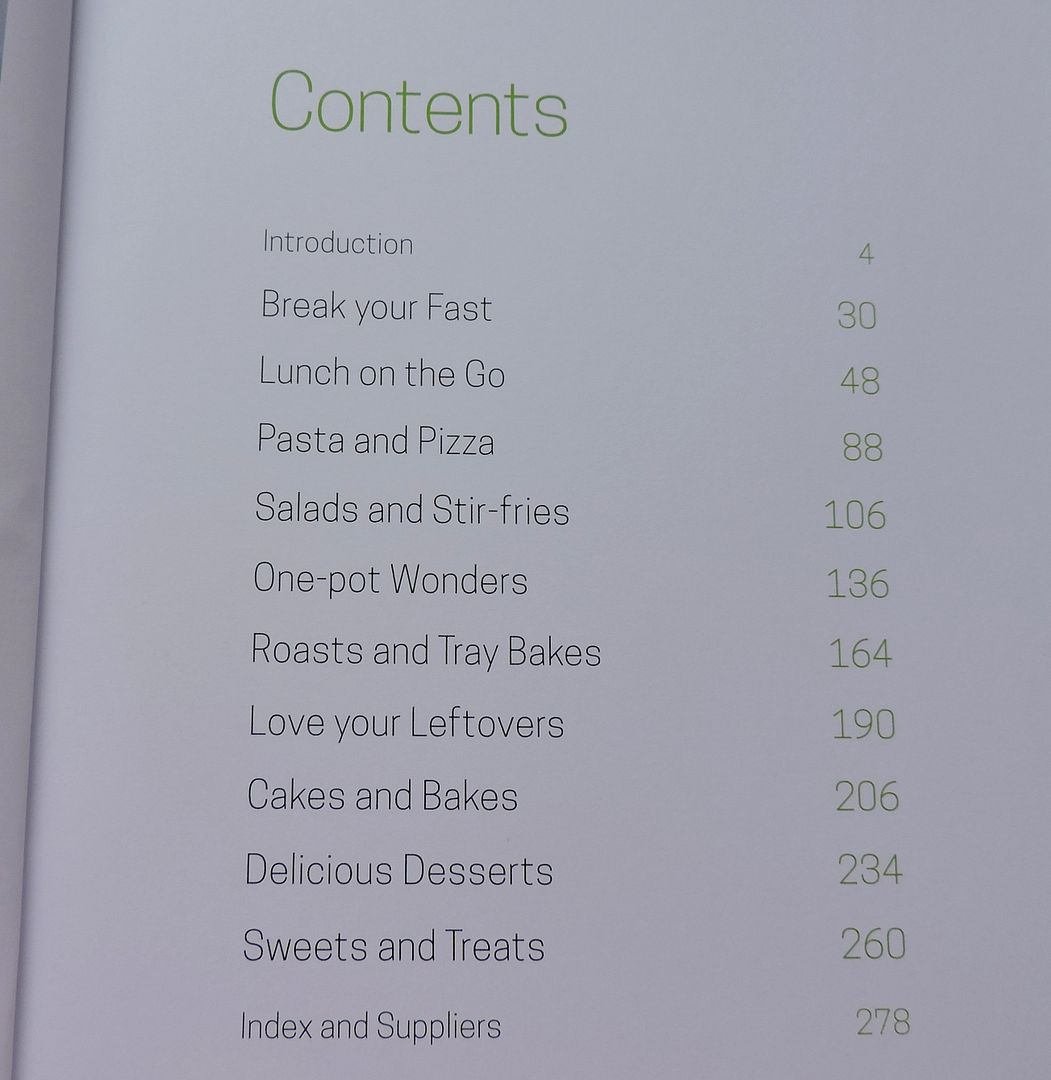 Included are a wide variety of options to take you from Breakfast through to Lunch and Dinner, not to mention Desserts and Sweet Treats, but with a healthy twist and free from alot of things which more and more people are having to avoide these days such as gluten, dairy, soya, eggs, sugar and yeast.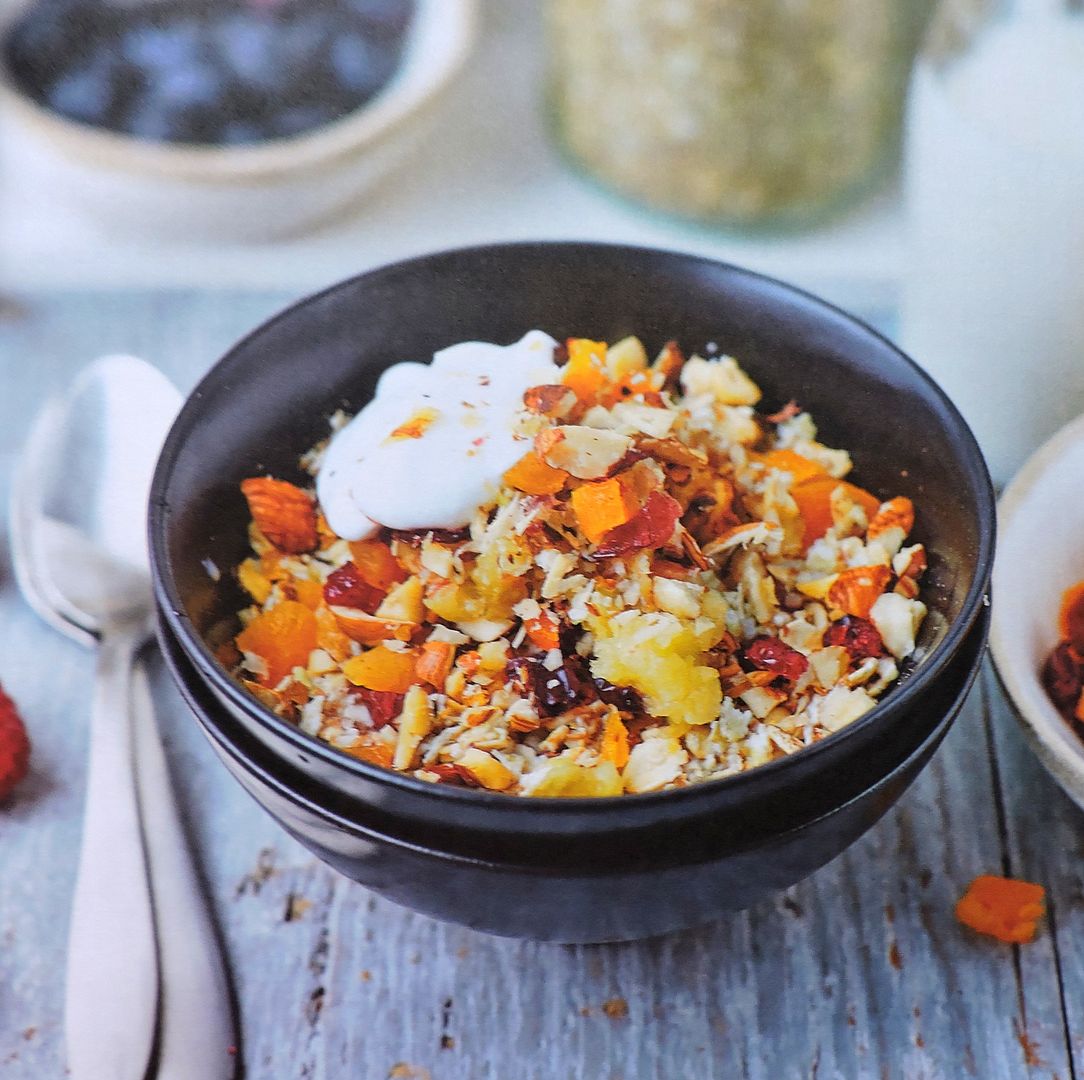 Fabulously healthy breakfasts such as Power Porridge, Meusli, etc.
Or how about a tasty Smoked Salmon Tray Bake?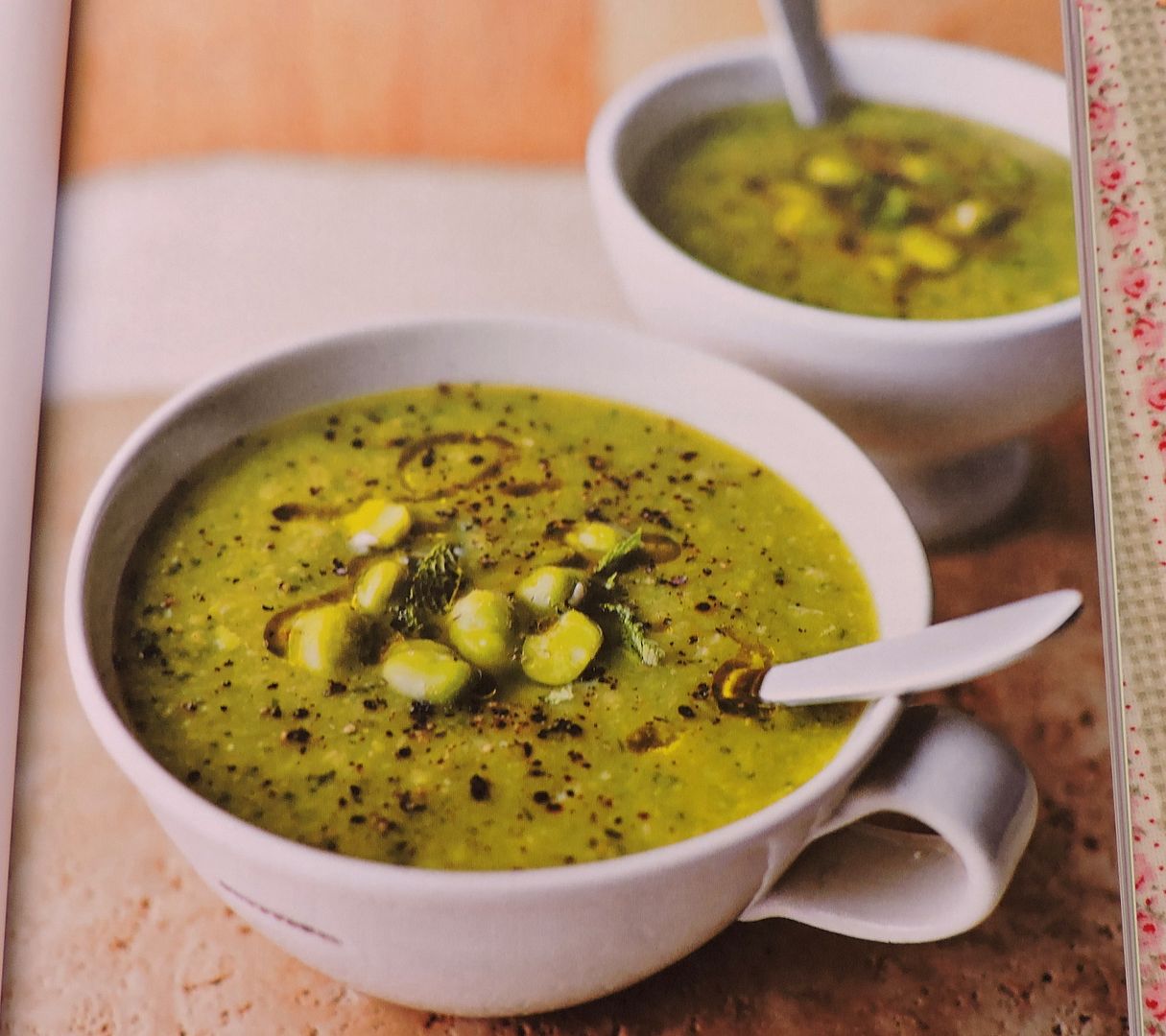 Delicious lunches . . .at home or on the go, such as Courgette and Broadbean Soup . . .Chicken, Sweetcorn and Bacon Salad pot, to name just a few . . .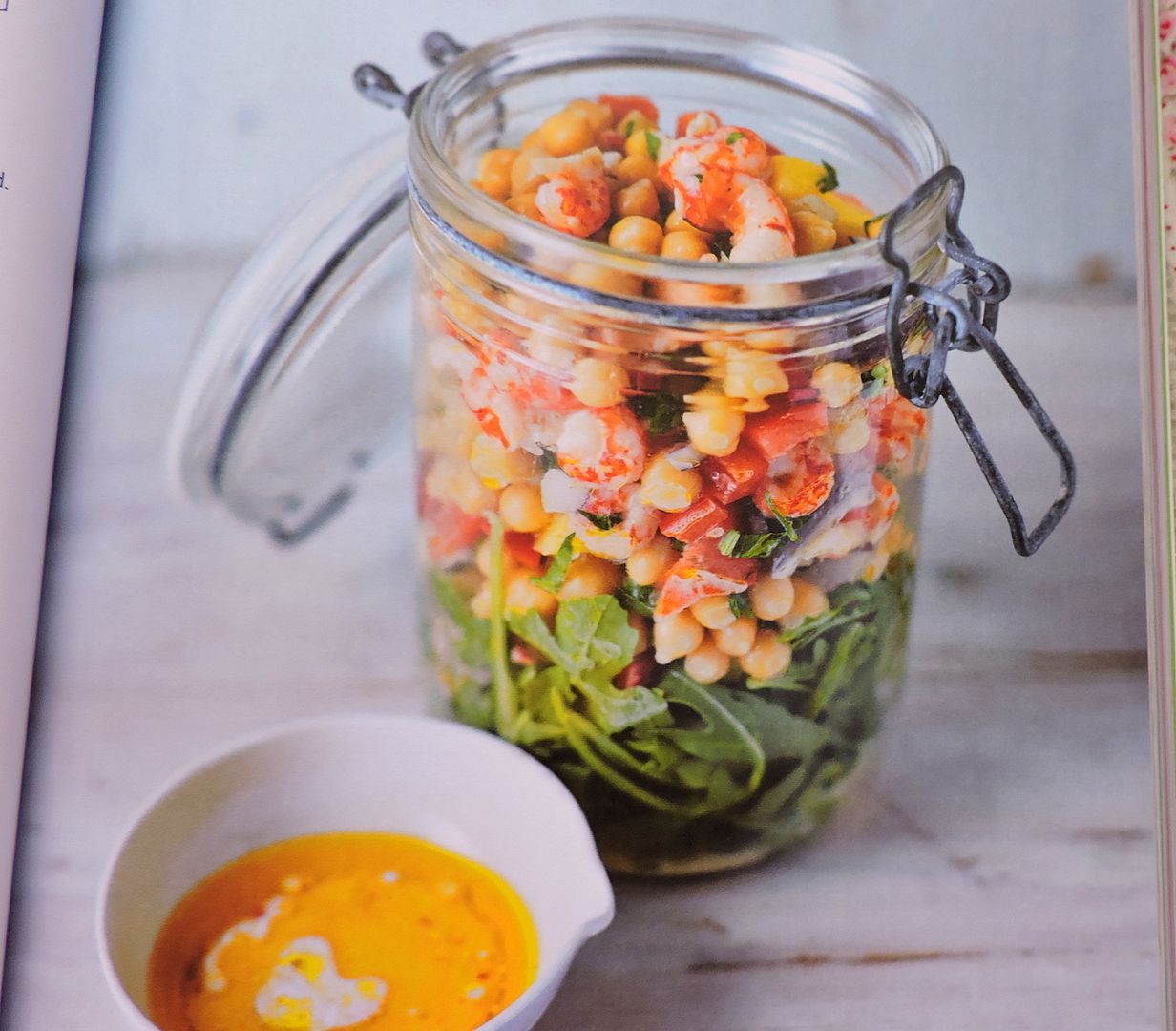 The Salad Pots all look gorgeous, but then everything in this book looks gorgeous. The photographs are magnificent!
Fancy some pasta? It's not off the menu . . .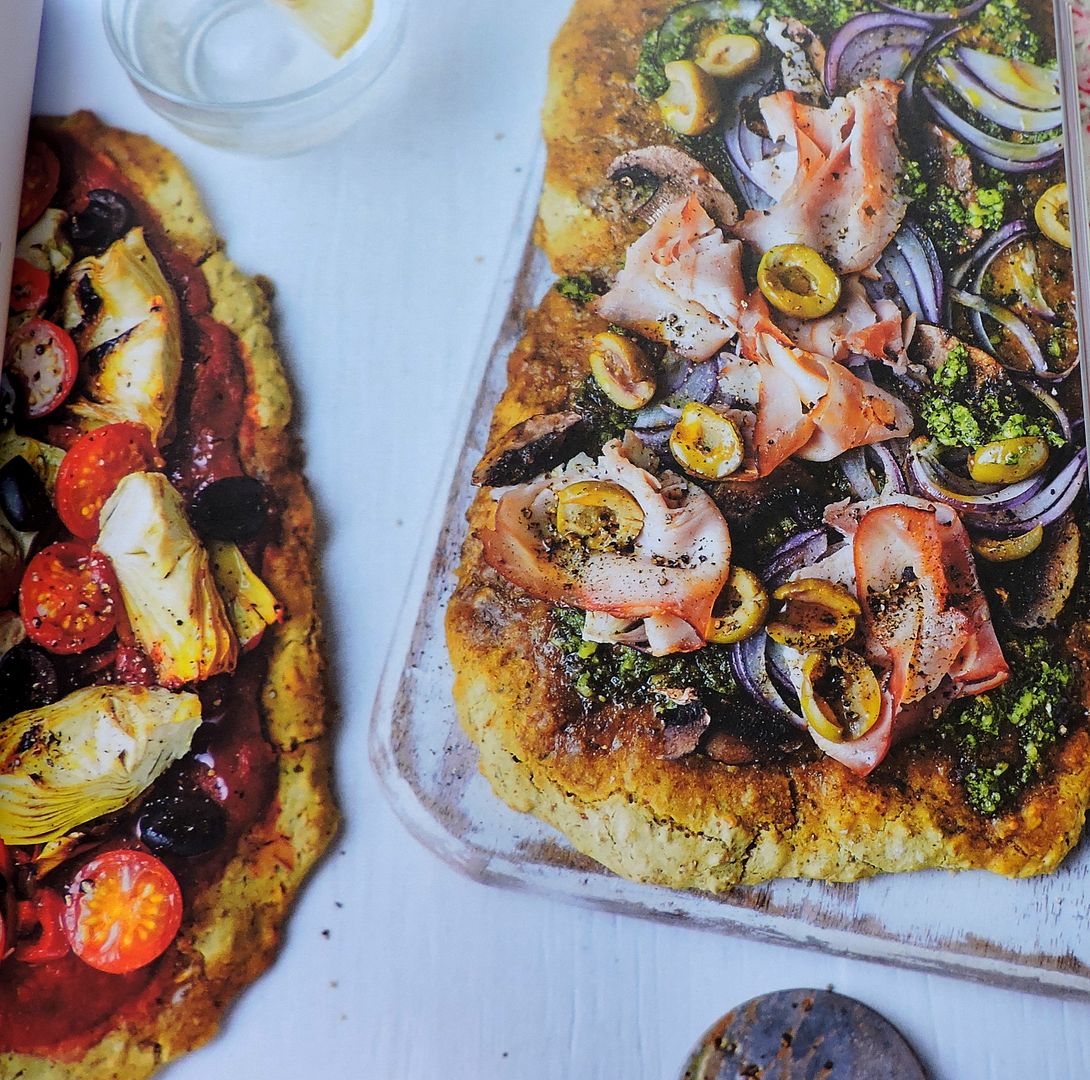 Neither is Pizza . . .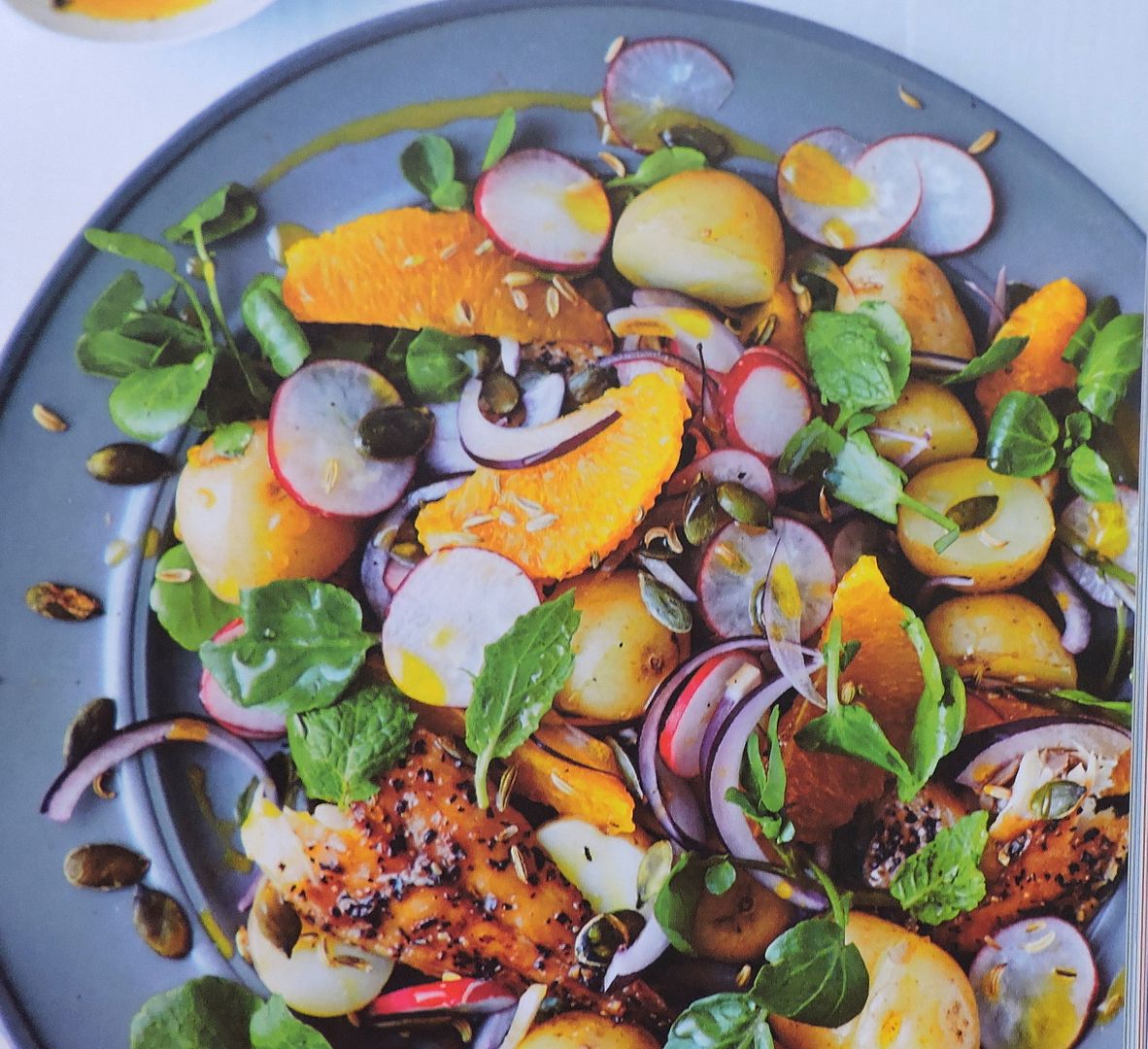 With substantial Salads (Smoked Mackeral, New Potato and Orange Salad) . . .
Healthy Stir Fries . . . (Cardamom and Lemon Chicken Stir Fry) . . .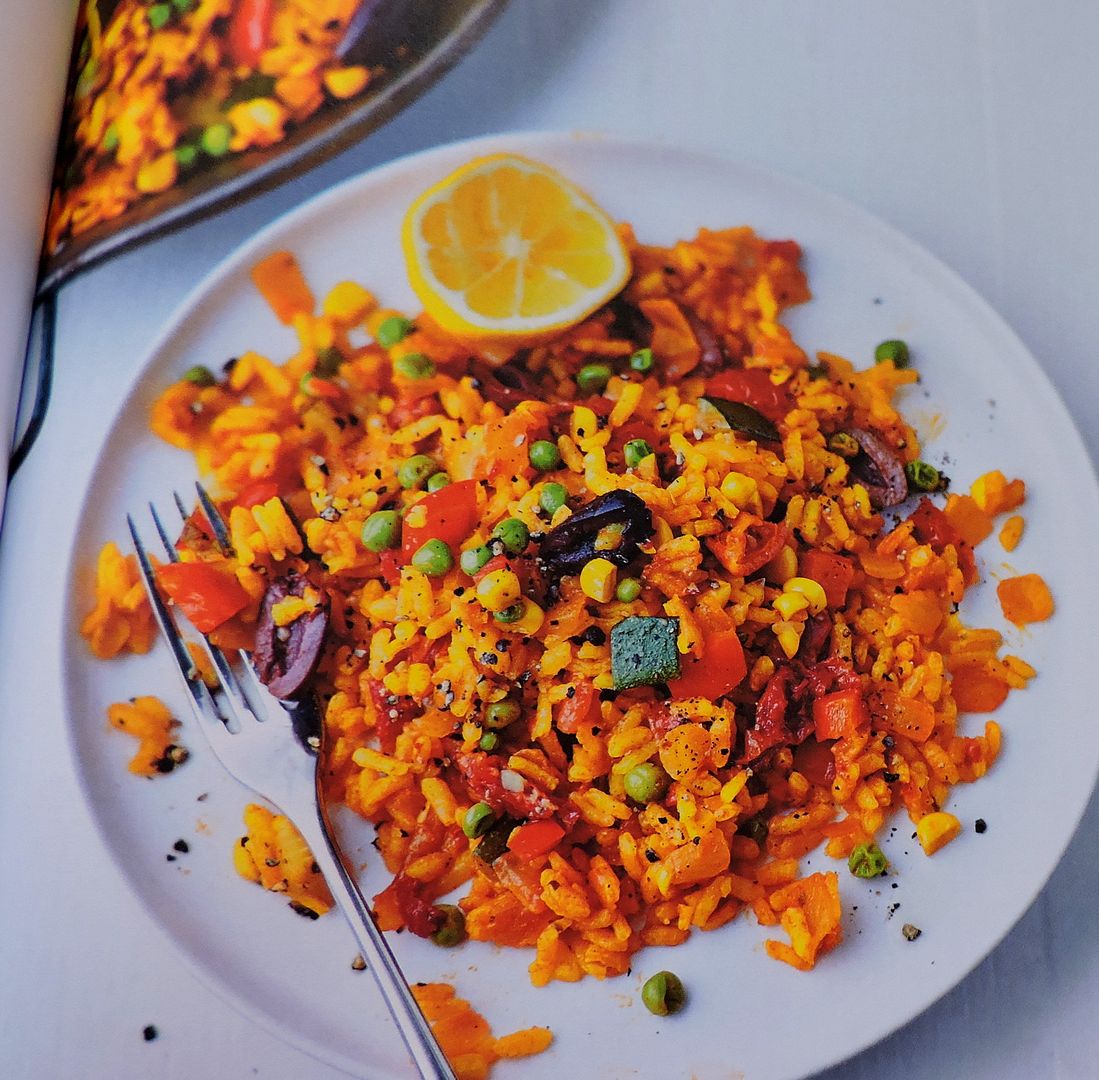 Delicious One Pot Wonders . . . (Speedy Vegetable Paella) . . .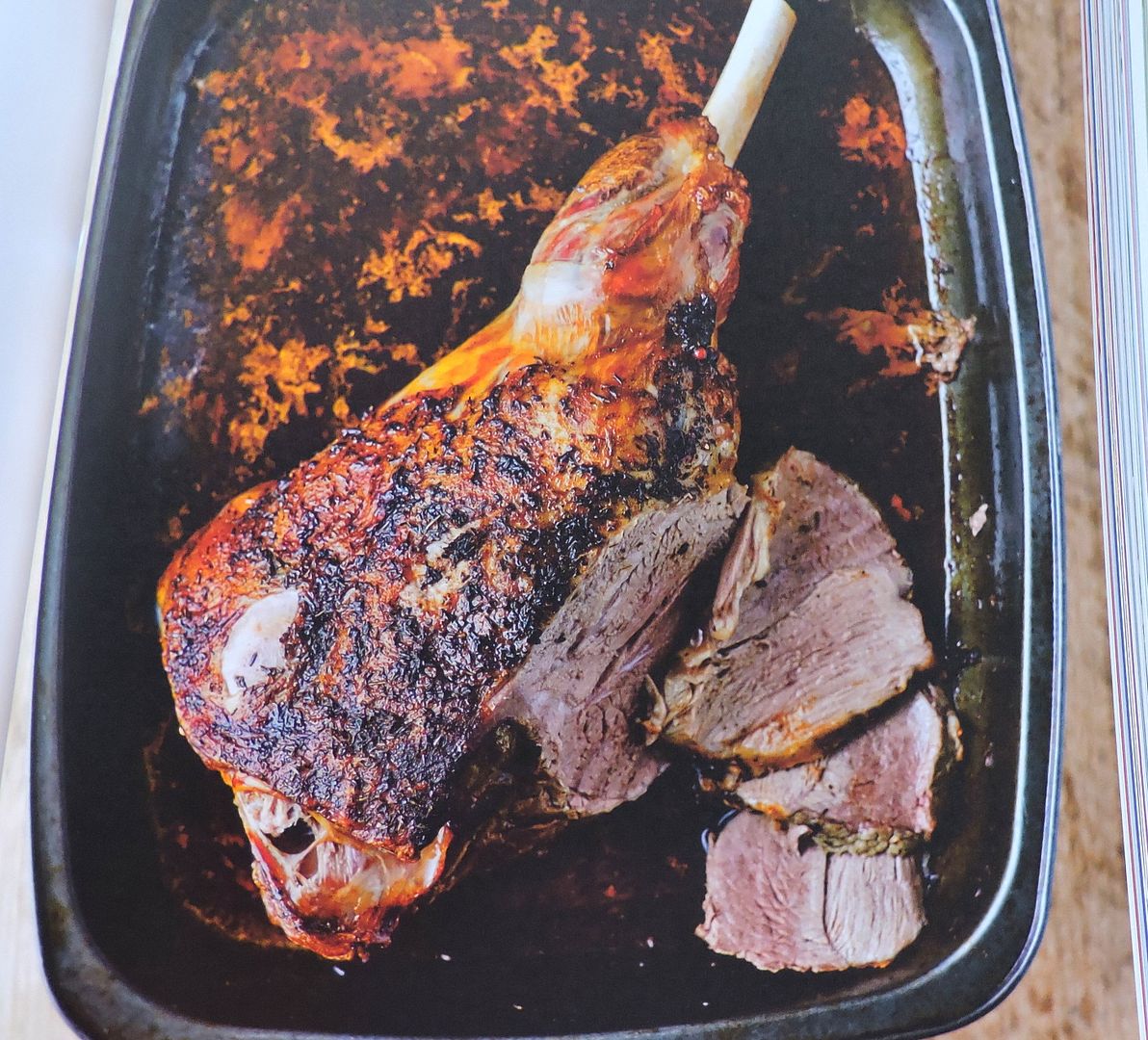 And fabulous roasts . . .
There is something for every taste and want . . . ragouts, chilies, casseroles and stews . . . its all here.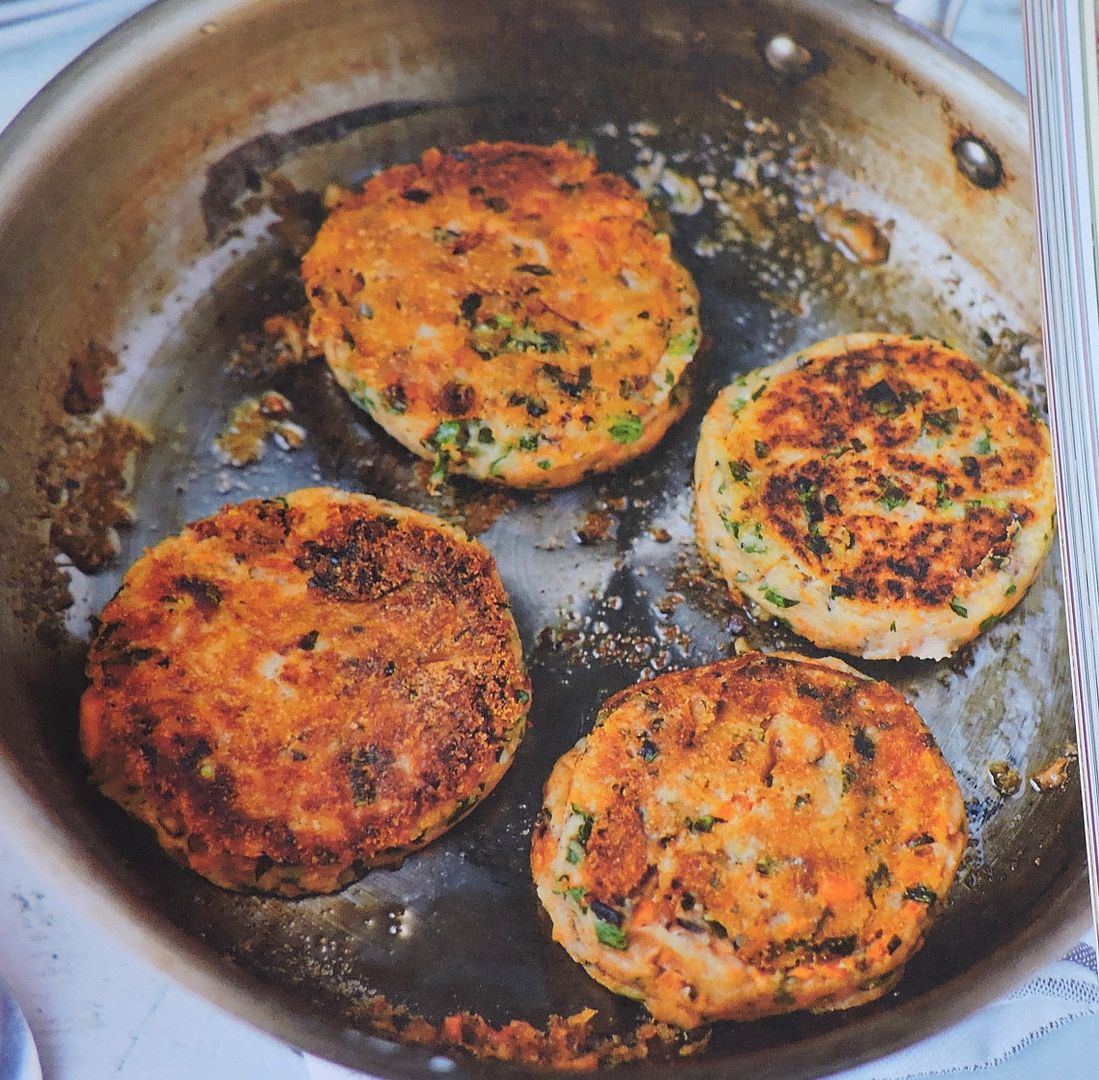 Plus tasty options for your leftovers.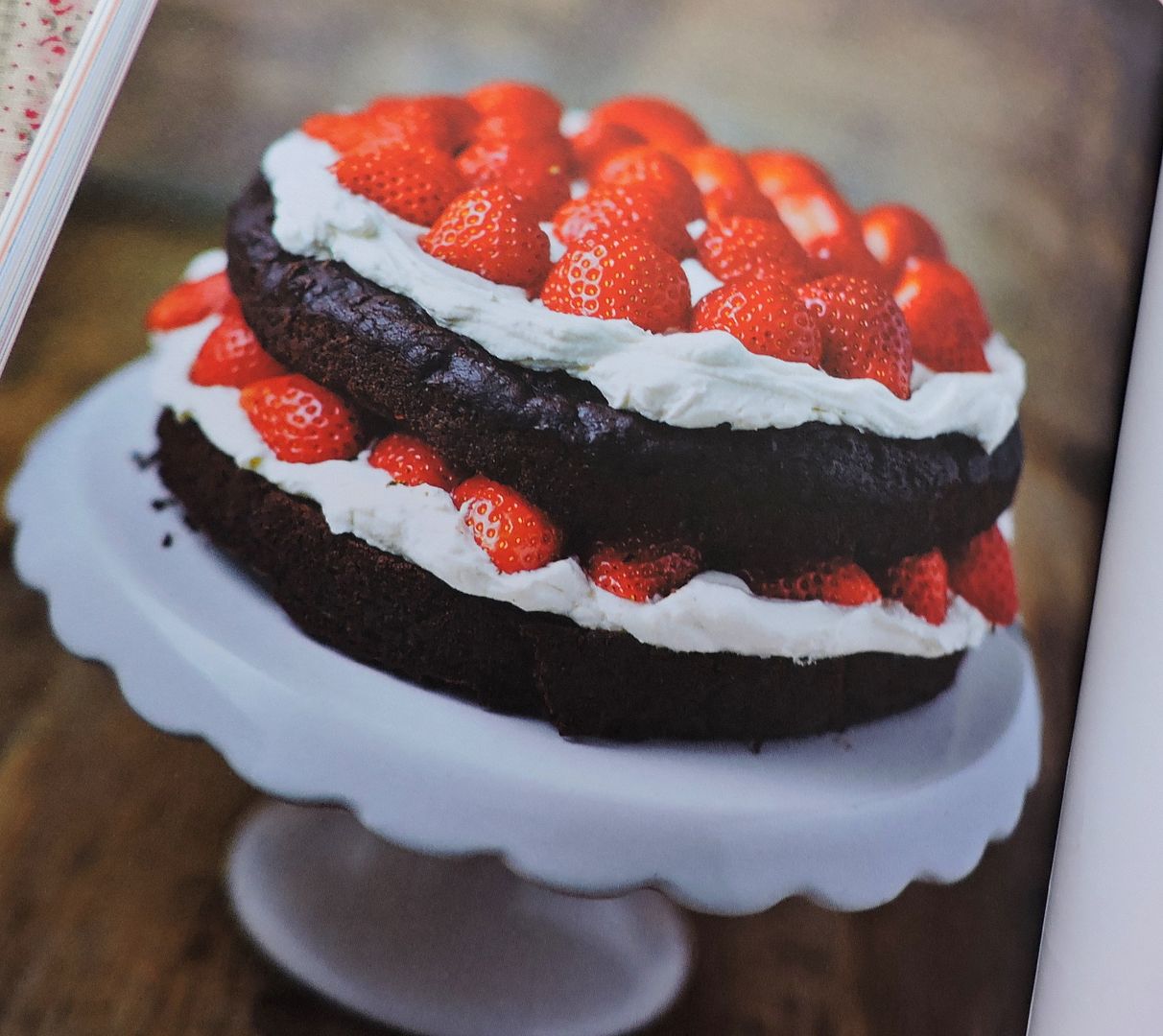 And yes, even something for your sweet tooth, with cakes and bakes, ice creams, crumbles, etc.
And tasty snacks for noshing that are healthy . . .
Like these fabulous looking energy balls.
This book is quite simply packed full of easy to follow recipes which range from breakfast, lunch on the go, past& pizza, salads & stir fries, one pots wonders (Sausage & lentils stew is delicious!), cakes and desserts and loads more. A practical way of viewing cooking,with a simple and no nonsense approach which I love. Very little fiddling around but with facts and insights around nutrition and eating well.
I highly recommend, but here is a recipe which you can try and decide for yourself for a gluten free and tasty Apricot and Ginger Frangipane Pie.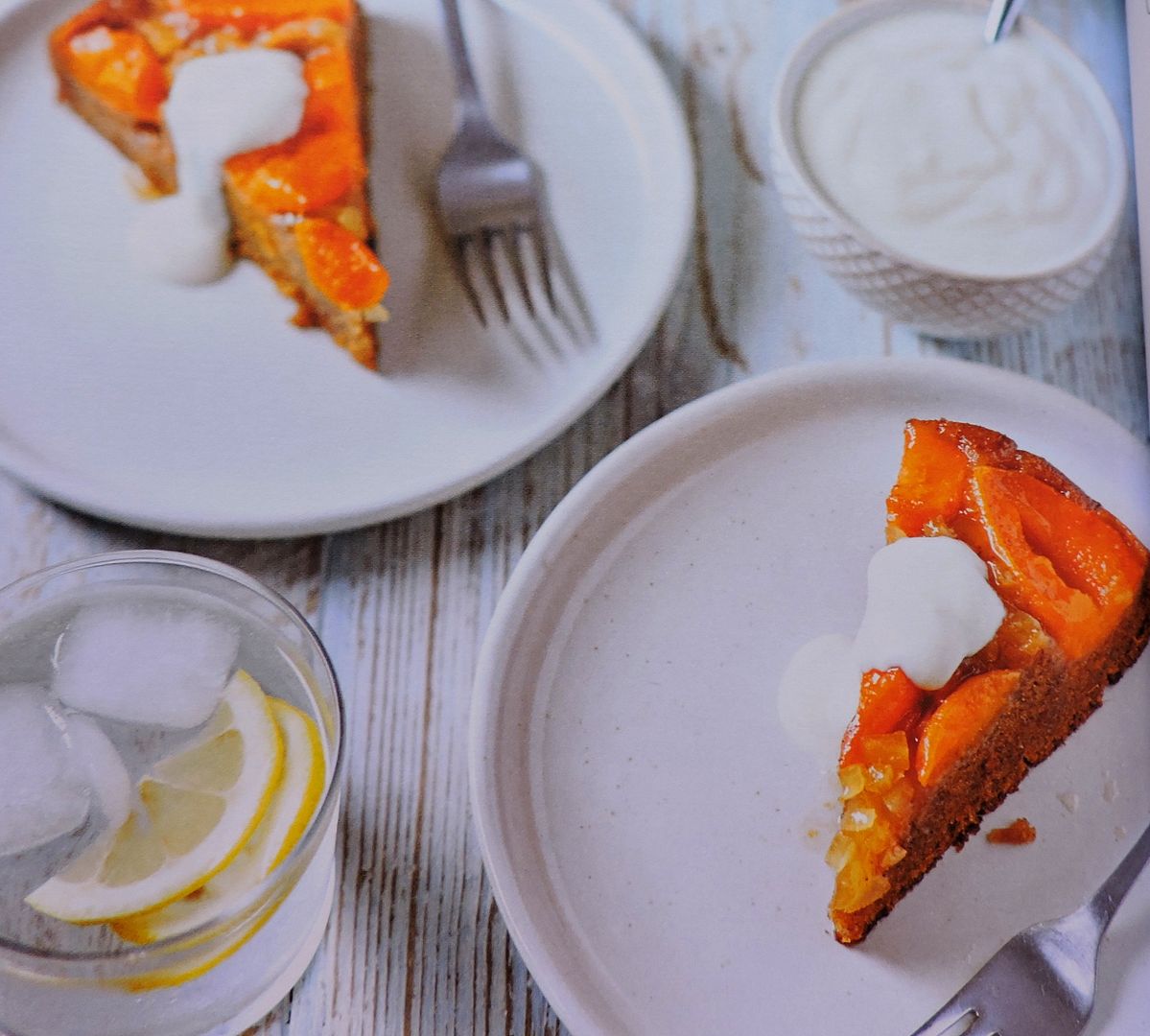 *Apricot and Ginger Frangipane Pie*
Serves 6
150g pitted dates, finely diced (scant cup)
110ml of water (4 fluid ounces)
8 just ripe apricots, halved and stoned
6 pieces of crystalised ginger, diced (optional)
75g of gluten free plain flour (3 ounces, 1/2 cup)
1/2 tp bicarbonate of soda
1 tsp gluten free baking powder
75g ground almonds (14 TBS)
75g polenta, or medium maize meal (scant half cup)
1 tsp almond extract
1 TBS lemon juice
110ml rice bran oil (1/2 cup)
150 - 200ml dairyfree milk or water (5 to 7 fluid ounces)
Preheat the oven to 190*C/375*F/ gas mark 5. Butter a deep 10 inch deep sided round pie dish.
Place the dates and water in a pan and bring to the boil. Remove from the heat, cover with a lid and leave to soften for about 30 minutes while you prepare the other ingredients.
Place the apricots in the dish, cut side down, and scatter over the ginger pieces. Sift together the flour, soda, and baking powder. Mix with the ground almonds and polenta.
Place the date mixture in a food processor with the almond extract, lemon juice, oil and 150ml (5 fluid ounces) of the milk or water and blend until smooth. Add the flour mixture and process again, adding a bit more liquid if needed, to make a very soft, dropping consistency, almost like a thick batter.



Spoon the mixture carefully on top of the apricots, level the surface and bake on the middle shelf of the oven for 35 to 45 minutes, or until brown on top and springy to the touch. Serve while still slightly
warm.
I really like this book because it has recipes which are simple to prepare, using easy to obtain ingredients. In short, they are very doable, and yes healthy and delicious.
Barbara Cousins is a qualified Nutritional Therapist and the author of three bestselling recipe books in her series Cooking Without.
Easy. Tasty. Healthy.
by Barbara Cousins
Published by Thorsons
ISBN - 978-0-00-815683-1
£16.99 UK/ $26.99 CAN
Many thanks to
Harper Collins
Publishers for sending me a copy for review. Any opinions are my own.