Coconut Oil is something which I have been using in my kitchen from time to time, although I am not entirely sure that I have ever used it correctly. Duh. I was recently sent some lovely Raw Organic Coconut Oil from Kirley Sue's kitchen and I learned a lot more about what it is, the benefits of using it, and how you can use it.
Did you know for instance, that raw Coconut oil has a multitude of health benefits, which include but are not limited to skin care, hair care, improving digestion and immunity against a host of infections and diseases??
Skin care:
Coconut oil is excellent massage oil that acts as an effective moisturizer on all types of skin, including dry skin. Unlike mineral oil, there is no chance of having any adverse side effects on the skin from the application of coconut oil. Therefore, it is a safe solution for preventing dryness and flaking of skin. It also delays the appearance of wrinkles and sagging of skin, which normally accompany aging.
It helps in preventing degenerative diseases premature aging due to its well-known antioxidant properties. It also helps in treating various skin problems including psoriasis, dermatitis, eczema and other skin infections. For that exact reason, coconut oil forms the base ingredient of various body care products like soaps, lotions, and creams that are used for skin care.
Hair care:
Coconut oil helps in healthy growth of hair and gives your hair a shiny quality. It is also highly effective in reducing protein loss, which can lead to various unattractive or unhealthy qualities in your hair. It is used as hair care oil and is used in manufacturing various conditioners and dandruff relief creams. It is normally applied topically for hair care.
Coconut oil is extensively used in the Indian sub-continent for hair care. It is an excellent conditioner and helps the re-growth process of damaged hair. It also provides the essential proteins required for nourishing and healing damaged hair. Research studies indicate that coconut oil provides better protection to hair from damage caused by hygral fatigue.
By regularly massaging your head with coconut oil, you can ensure that your scalp is free of dandruff, even if your scalp is chronically dry. It also helps in keeping your hair and scalp free from lice and lice eggs.
Heart diseases:
There is a misconception spread among many people that coconut oil is not good for heart health. This is because it contains a large quantity of saturated fats. In reality, it is beneficial for the heart. It contains about 50% lauric acid, which helps in actively preventing various heart problems like high cholesterol levels and high blood pressure. Coconut oil does not lead to increase in LDL levels, and it reduces the incidence of injury and damage to arteries and therefore helps in preventing atherosclerosis. Study suggests that intake of coconut oil may help to maintain healthy lipid profiles in pre-menopausal women.
Weight loss:
Coconut oil is very useful for weight loss. It contains short and medium-chain fatty acids that help in taking off excessive weight. Research suggests that coconut oil helps to reduce abdominal obesity in women. It is also easy to digest and it helps in healthy functioning of the thyroid and endocrine system. Further, it increases the body's metabolic rate by removing stress on the pancreas, thereby burning more energy and helping obese and overweight people lose the weight. Hence, people living in tropical coastal areas, who use coconut oil every day as their primary cooking oil, are normally not fat, obese or overweight.
Coconut oil is a very versatile product as the strap line "one jar, hundreds of uses." We are no longer afraid to include coconut in our diet, however many are unaware of the uses for coconut oil which include acting as an antibacterial, antiviral and anti-inflammatory. Coconut oil is perfect for healing nail fungus, bug bites, chapped lips, kills topical yeast infection, acts as a makeup remover and a good moisturiser, oil pulling for gum protection, soothes eczema and psoriasis, prevents stretch marks, cracked heals and of course cooking, baking, frying. So the list goes on, making it truly a useful product for an all-round healthy lifestyle.
All this and a whole lot more. Look it up on Google, you will be amazed.
Vegan Cook, Vegan Expert, Author and TV presenter
Kirly-Sue
has launched her own brand of
organic coconut oil
with the brand name Kirly-Sue's Kitchen Raw Organic Virgin Coconut Oil. Kirly-Sue who has a vast social media following including 15,000 plus followers on Facebook is known for her recent media appearances as a vegan expert on BBC Radio London, London Live TV and Scottish TV.
Kirly-Sue's Kitchen Raw Organic Virgin Coconut Oil is sourced from the best in Sri Lanka. "It was important to me that there were no chemical fertilizers or pesticides used so I sourced the best coconuts which are grown and processed according to strict rules for organic agriculture and more importantly the environment is protected to keep the natural balance intact". All ingredients are certified organic and are grown and processed in accordance with the EU & USA organic standards.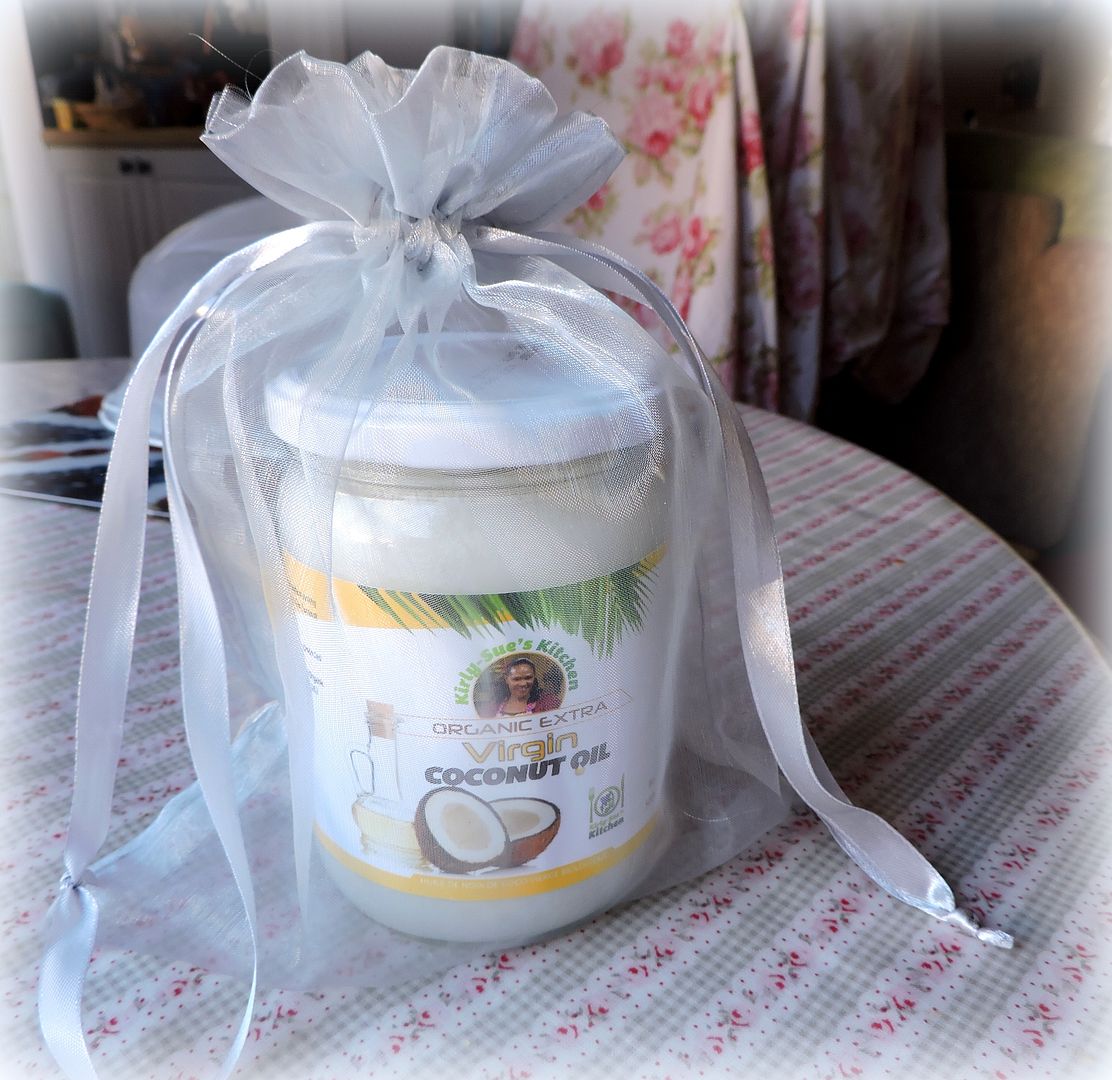 Available on Amazon.co.uk, Kirly-Sue's Kitchen raw organic virgin coconut oil comes in a 500ml glass jar wrapped in a lovely organza bag.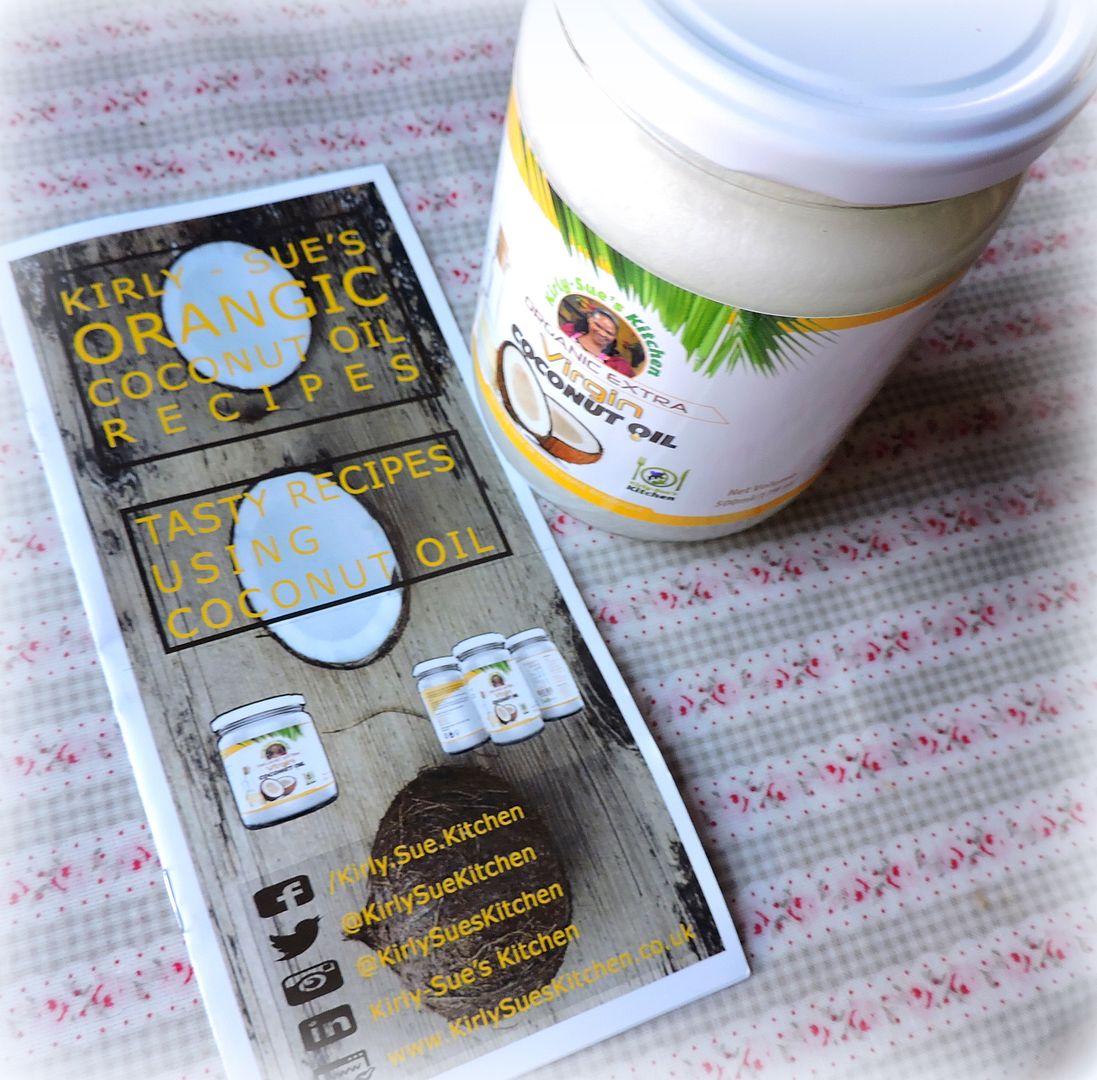 In addition, customers get a free recipe booklet with every purchase.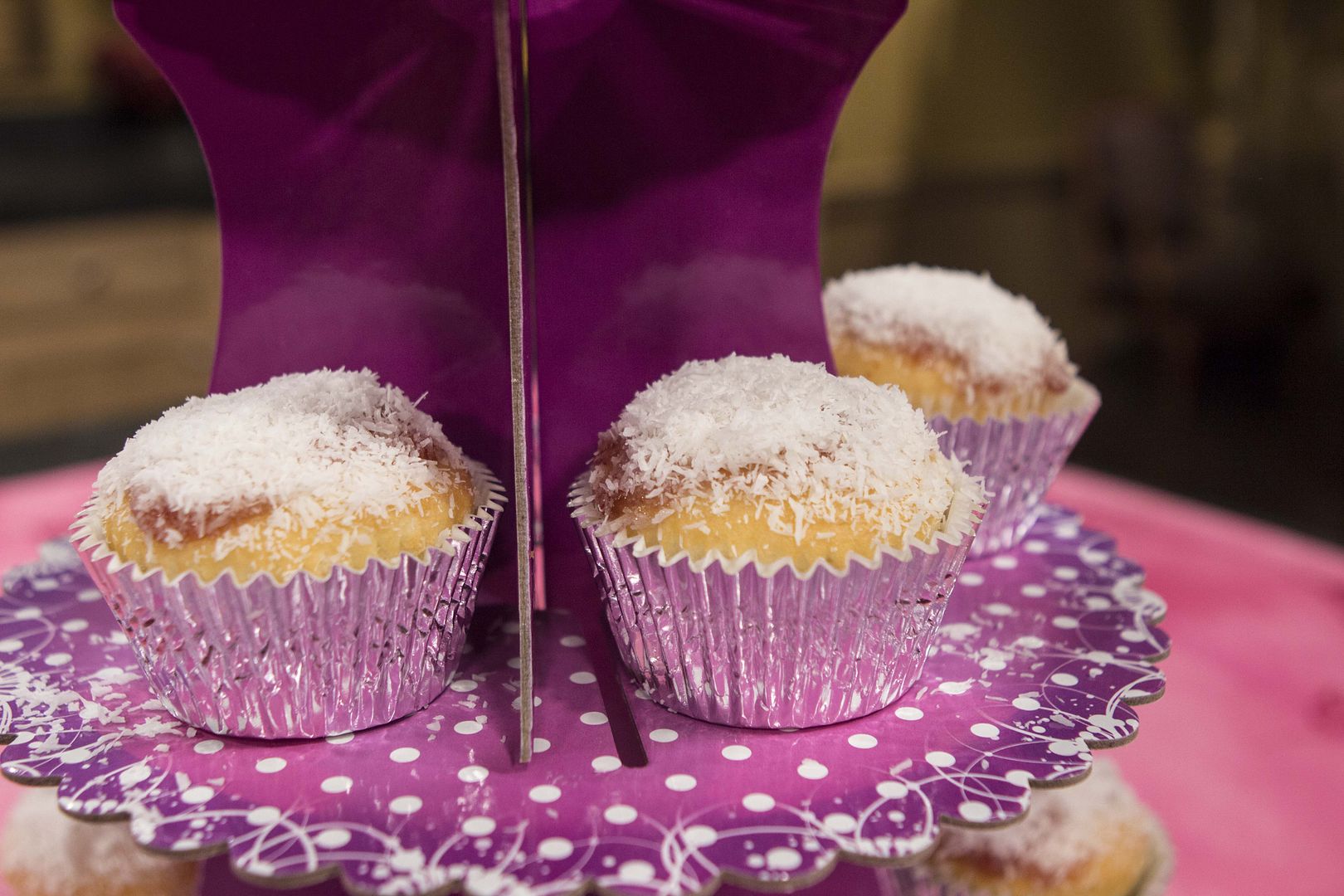 Vegan Coconut Cupcakes
Ingredients:
10 oz, 300 g or 2 cups self-raising flour
2 tsp baking powder
¼ tsp salt
1 oz, 40 g or ½ cup grated or desiccated coconut
4 oz, 110 g or ½ cup dairy-free soya margarine, cold
12 oz, 275 g or 11/3 cup white granulated sugar
½ pint, 250 ml or 1 cup full-fat coconut milk
3 tsp egg replacer powder combined with 4 tbsp, 60 ml or ¼ cup hot water
1 tsp apple cider vinegar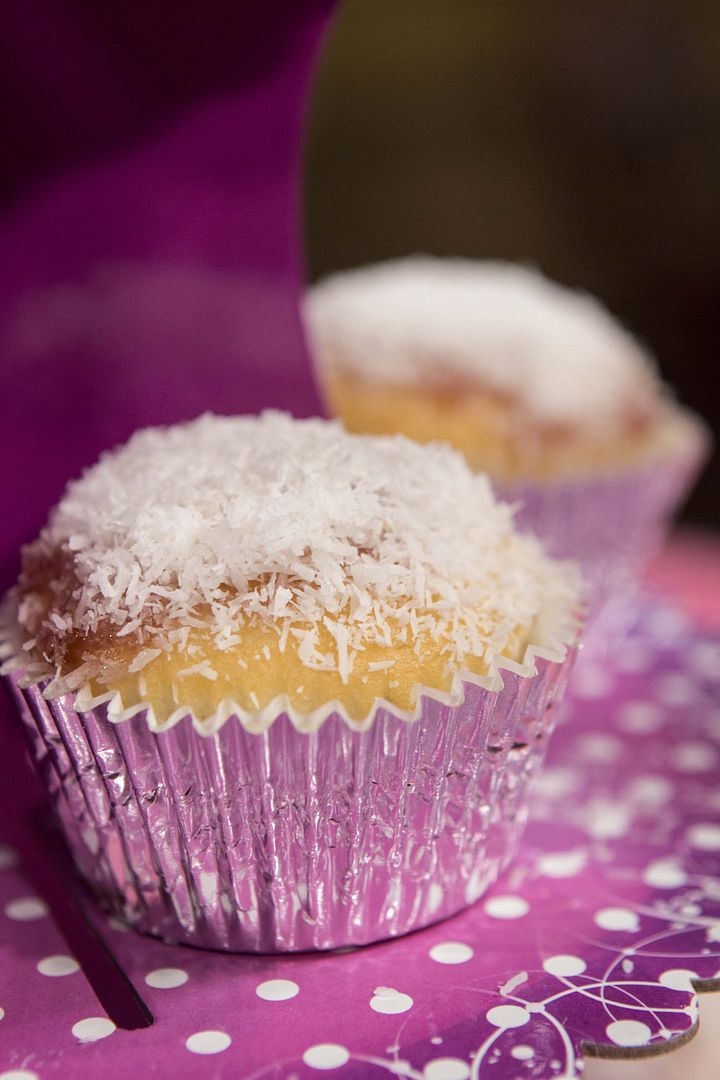 Preparation ·
Preheat the oven to 350oF, 176oC or gas mark 4.
· Line 16 muffin cups with liners and set aside.
· In a medium-sized mixing bowl, sift together the flour, baking powder, salt and coconut until mixed. Set aside.
· In a larger mixing bowl using an electric hand mixer, mix the dairy-free soya margarine with the sugar until the mixture is creamy and fluffy. Add the coconut milk, egg replacer mixture and apple cider vinegar, and beat until combined.
· Add the dry ingredients to the wet, stirring until just combined. · Portion the batter into the prepared pans and bake for about 18-22 minutes, or until a toothpick inserted into one of the cupcakes emerges clean.
· Allow the cupcakes to cool completely before frosting with dairy-free coconut frosting or other dairy-free frosting of your choice.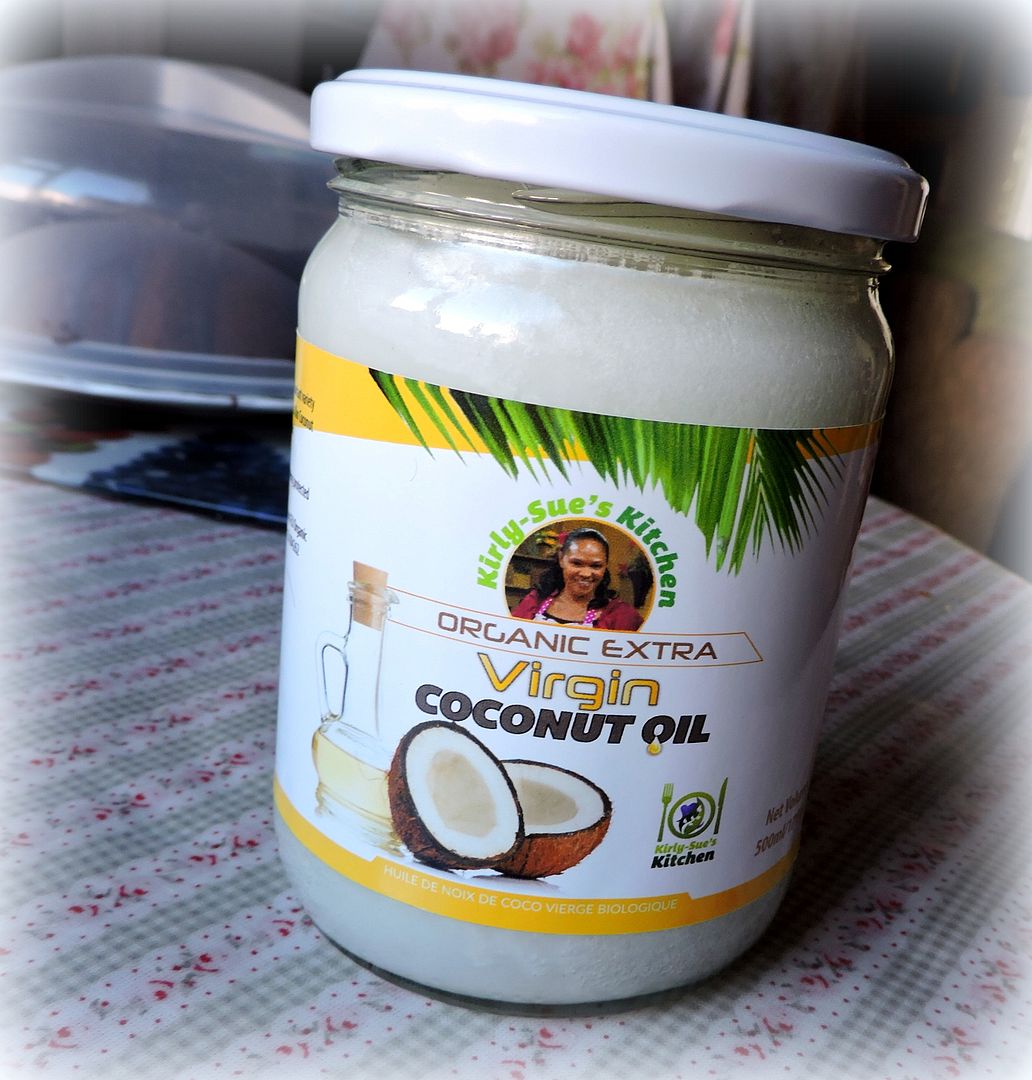 You can buy Kirly-Sue's Kitchen Organic Extra Virgin Coconut Oil on
Amazon.uk
Kirly-Sue (aka Susanne Kirlew) is a vegan cook, TV presenter, vegan expert and author, born in London to Jamaican parents, her Jamaican heritage is reflected in her cooking and baking.