Our soft fruit is going great guns in the garden at the moment. It all seems to be ripening at once. We have never gotten so many strawberries as the bumper crop we are enjoying this year!
We moved them into large pots on the patio, which seems to have agreed with them. Trust me when I say that I am not complaining!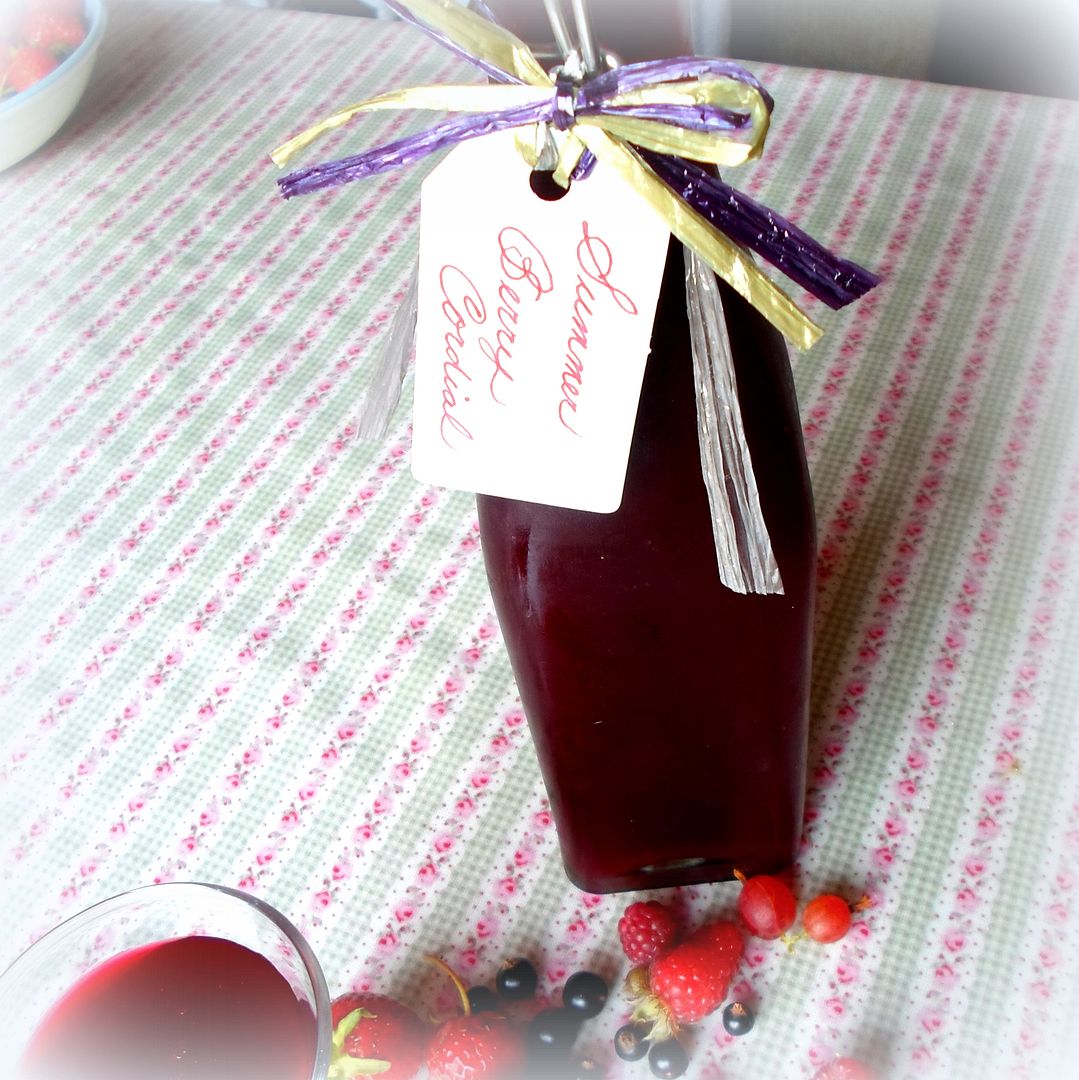 With so much coming at once however, it can be somewhat of a challenge to use it. At present I am drying strawberries, raspberries and black currants in our food dehydrator, and I have frozen bags of them as well.
This weekend I decided to make a summer fruit cordial with some of them . . . something delicious for us to remember summer with in the colder months ahead. The nice ones that you can buy in the shops are so very expensive . . . I thought it would be nice to make some of our very own.
A Cordial is a thick syrupy fruit drink, very concentrated. It can be drunk on it's own in small quantities, or mixed with sparkling water and poured over ice for a refreshing drink. You can also make an alcoholic cordial.
If you are familiar with the Anne of Green Gables story, you will remember that on a lovely October day Anne invited her friend Diana over for tea in the afternoon.
Marilla had told her they could have the raspberry cordial that was leftover from the church social. Anne took the wrong bottle and the pair proceeded to get very drunk!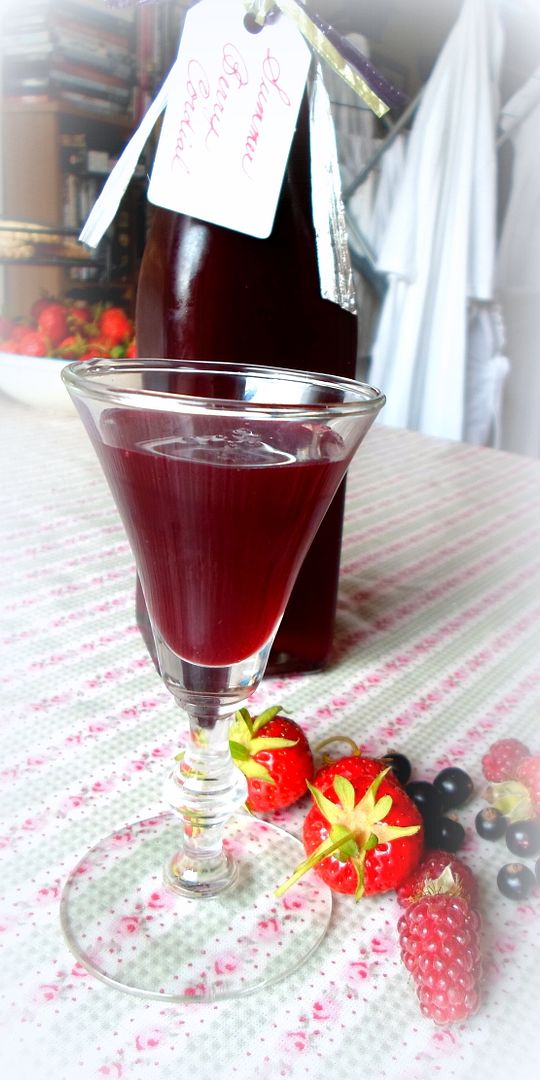 Mine is not of the alcoholic variety! (Although you could probably use it to make a cocktail with if you were so inclined!)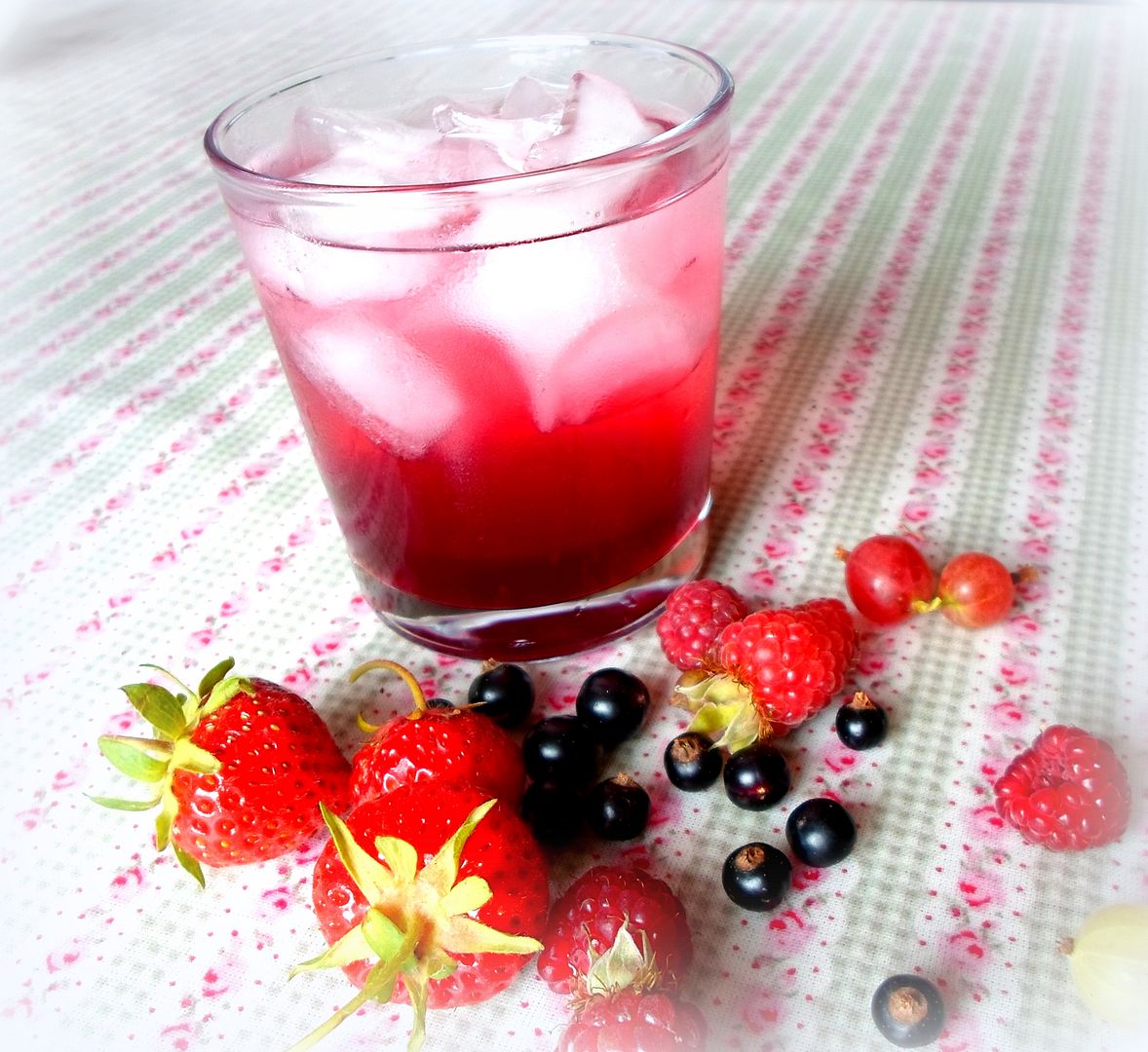 It is sweet and delicious . . . and not so hard to make as one should suppose! Truly!! It tastes fabulous diluted with sparkling water and poured over ice on a nice summer day!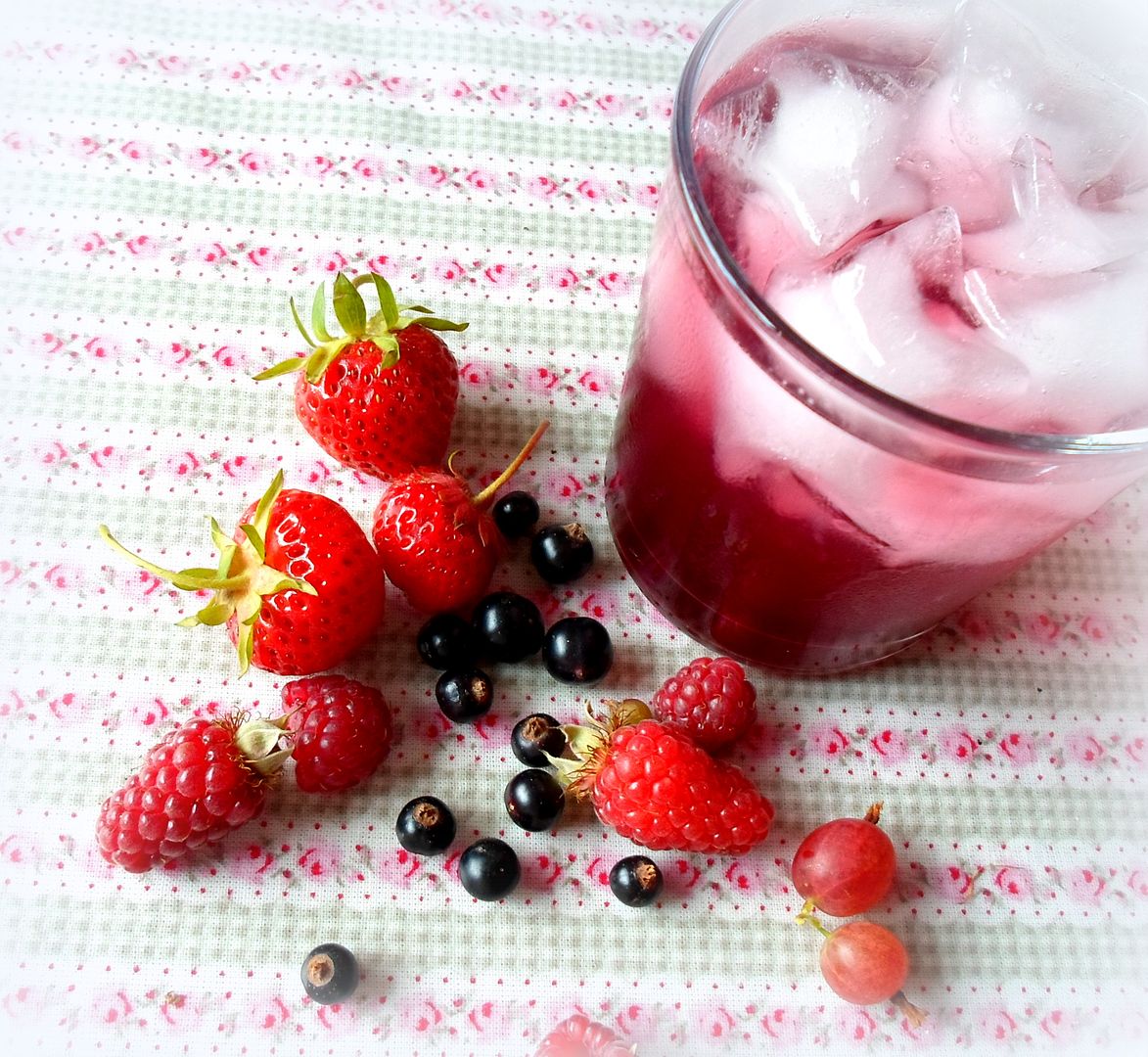 Deliciously refreshing I would say! It went down a real treat today!
It's also delicious served straight up in a small cordial or liqueur glass. I can see us enjoying it this way when the winter winds begin to blow . . . oh, but it would make a lovely dessert sauce as well.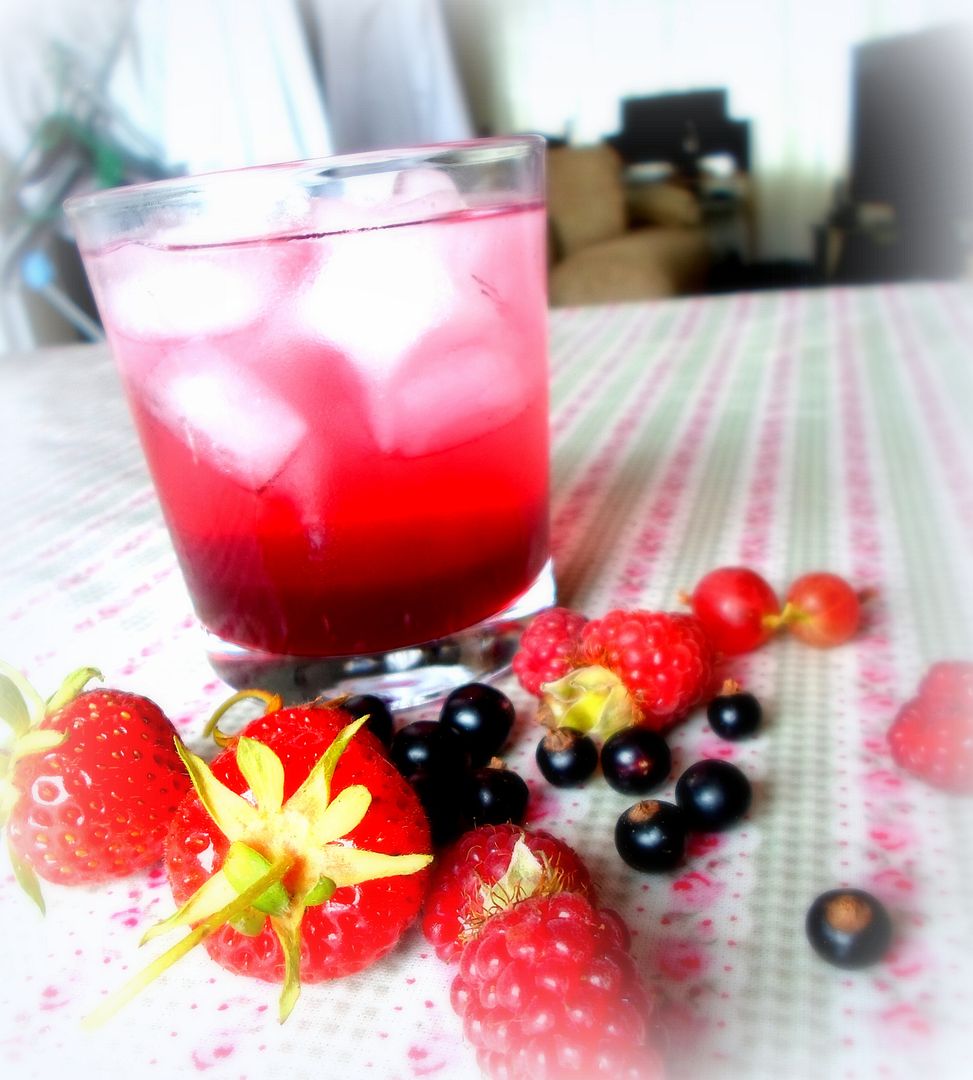 It also makes the perfect hostess gift, decanted into a pretty glass container, for all of those summer parties and barbeques you are going to be invited to this summer!
I hope you will give it a try! You will just LOVE it!
*Summer Berry Cordial*
Makes 1 scant litre
This is a delicious drink that will be lovely in the months to come. A little taste of summer. You can drink it full strength, or dilute it with some sparkling water and serve over ice, for a refreshing summer drink.
400g of black currants (about a pound)
300g of strawberries (3/4 pound)
150g gooseberries (generous quarter pound)
150g raspberries (generous quarter pound)
the juice of 1 large lemon
350g of granulated sugar (generous 1 3/4 cup)
Pick over all of your fruit and gently wash it. Place it into a saucepan along with 1/2 litre of cold water (about 2 1/4 cups) and the lemon juice.
Bring slowly to the boil over medium low heat.. Simmer on low heat for about 20 minutes, or until the fruit is very pulpy. Remove from the heat.

Place a large fine meshed strainer over a deep bowl. Carefully pour the fruit and all of the liquid into the strainer. Cover with a clean cloth and leave to drain overnight.
The next morning remove the strainer and discard any pulp inside. Pour the juices into a clean pot. Add the sugar. Heat over low heat, stirring constantly until all of the sugar is dissolved.
Pour immediately into warm sterile bottles. Leave a 1/3 inch gap at the top. Seal and store in a cool dark place or the refrigerator for up to 6 months.