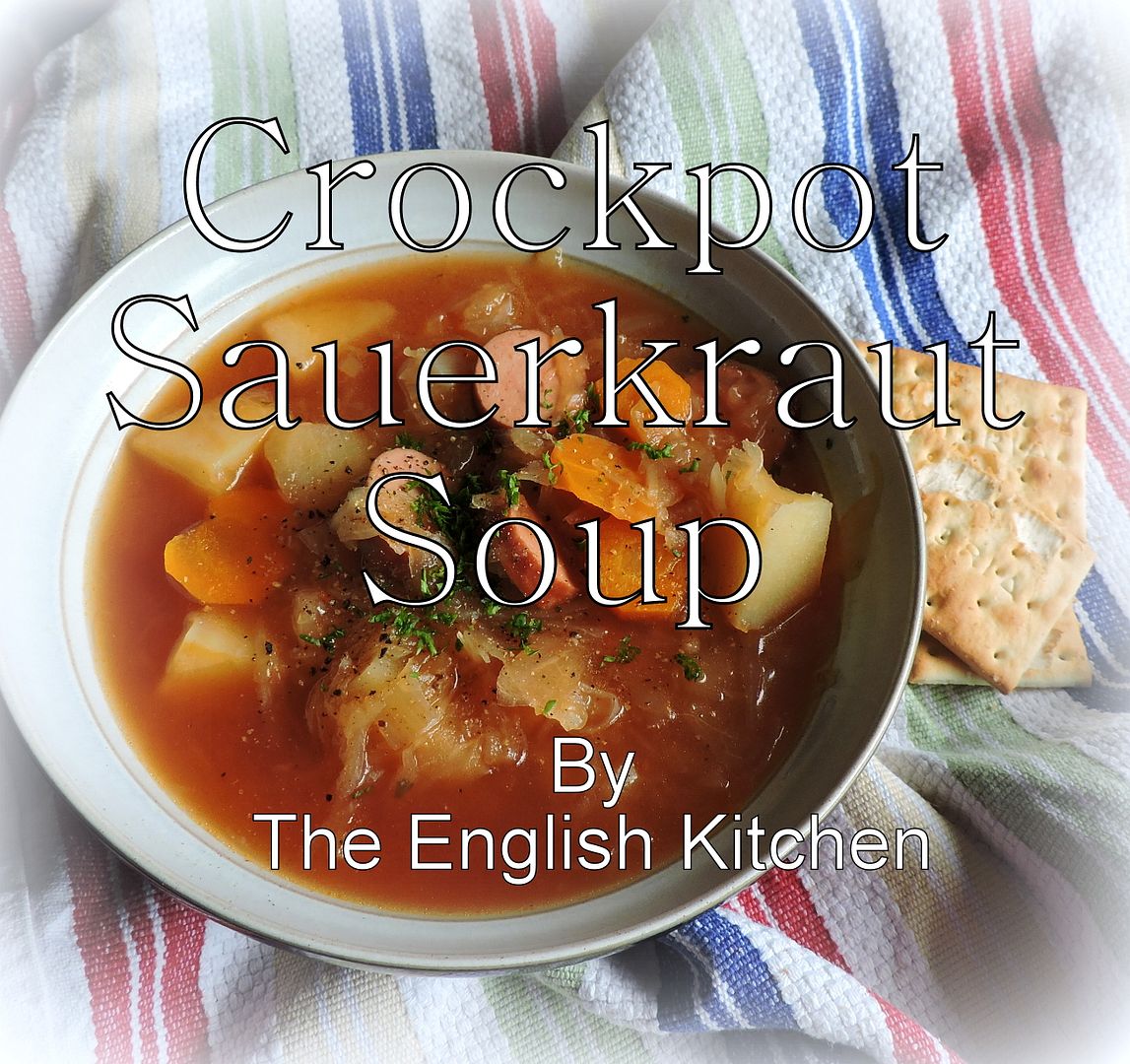 This is a delicious recipe I adapted from one of my cookerybooks entitled "Fix-It and Forget-It Cookbook" by Phyllis Pellman Good. Its perfect for those hot summer nights, when you don't want to heat up the kitchen but you want something just a tad bit heartier than a salad! And . . . no surprise here . . . its fabulously delicious!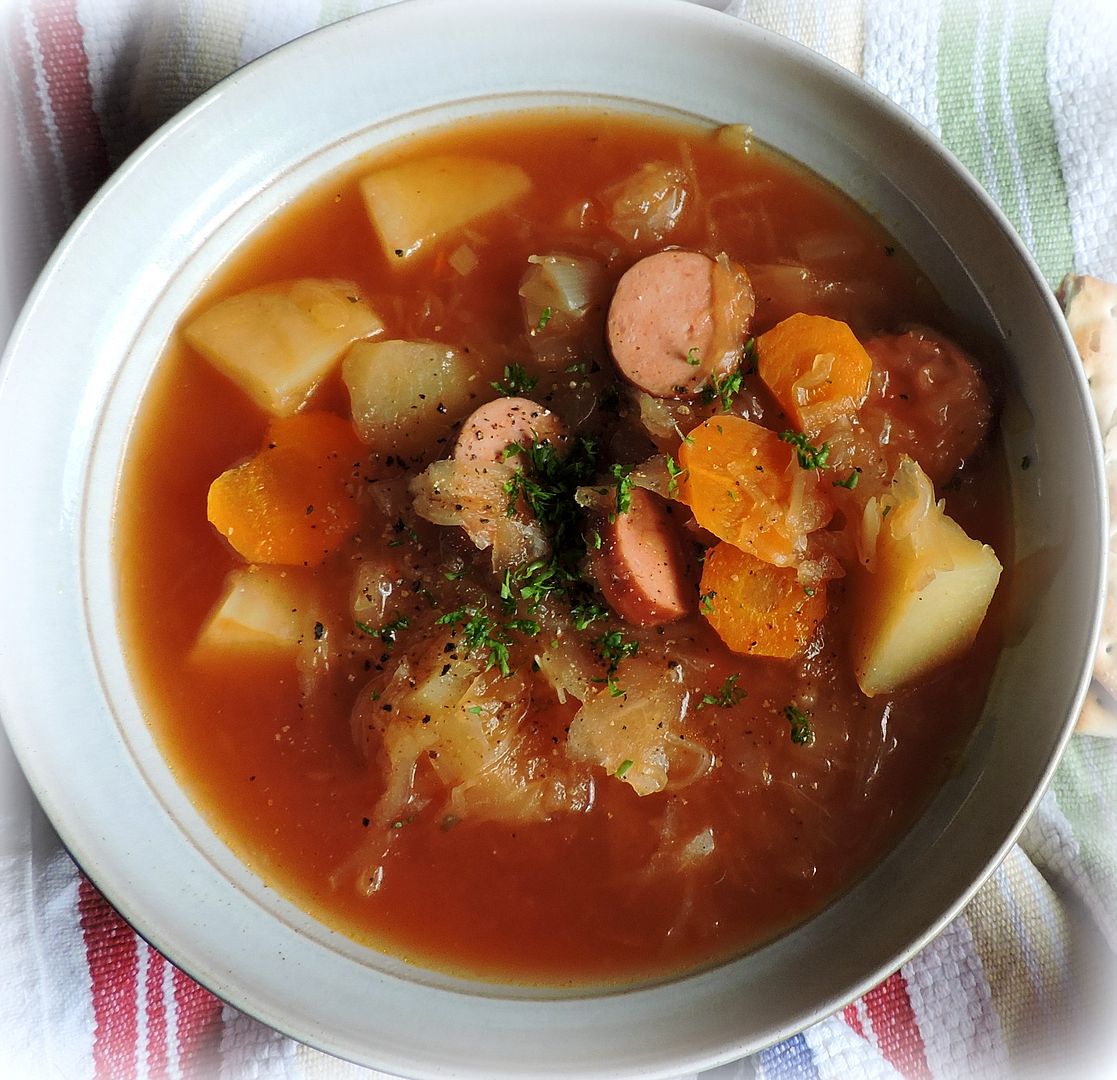 And its so simple to make. If you can bang everything into a pot, then you can make this, because . . . that's all it really involves!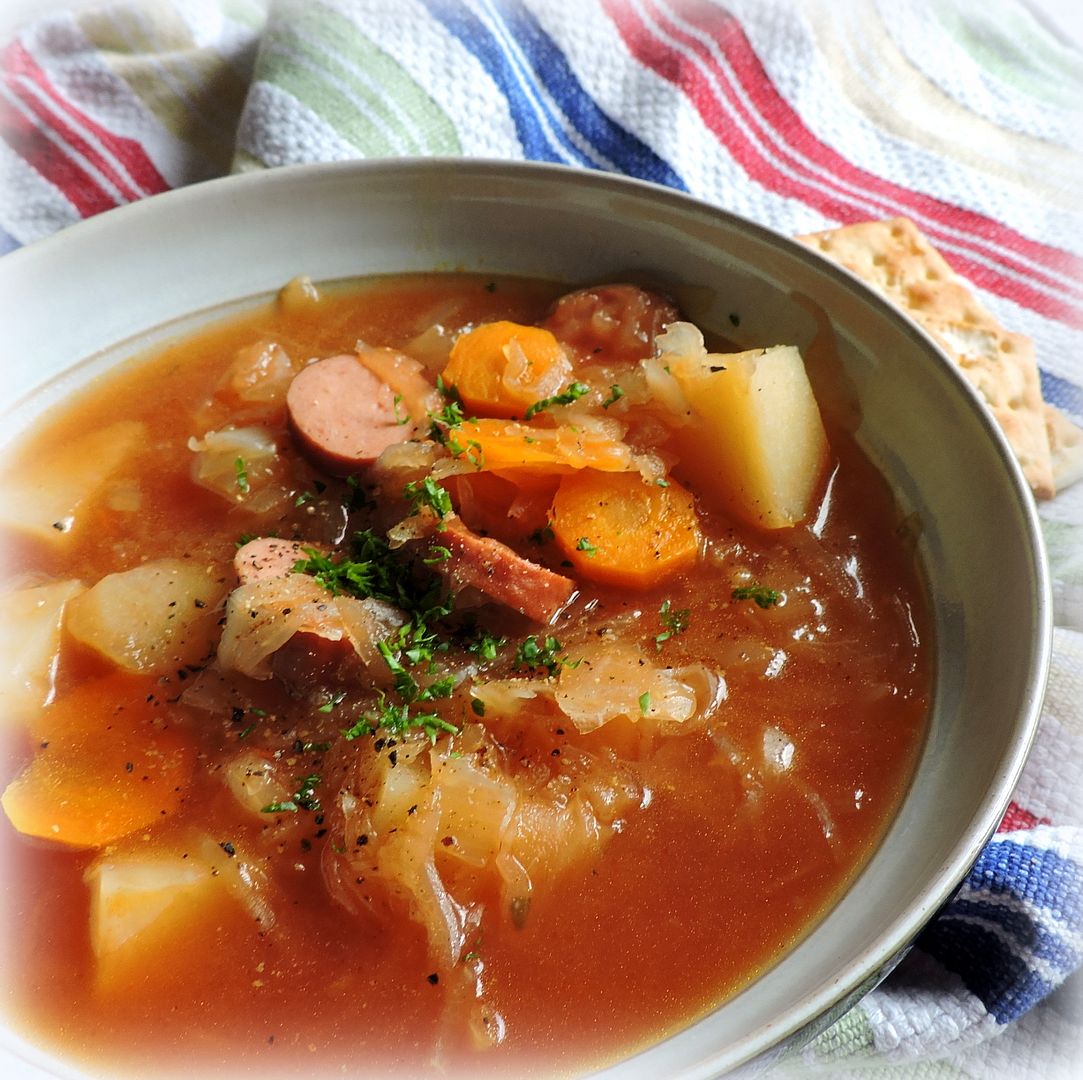 You just bang all of the ingredients into the slowcooker/crockpot, cover it, turn it on and then walk away and get on with your day!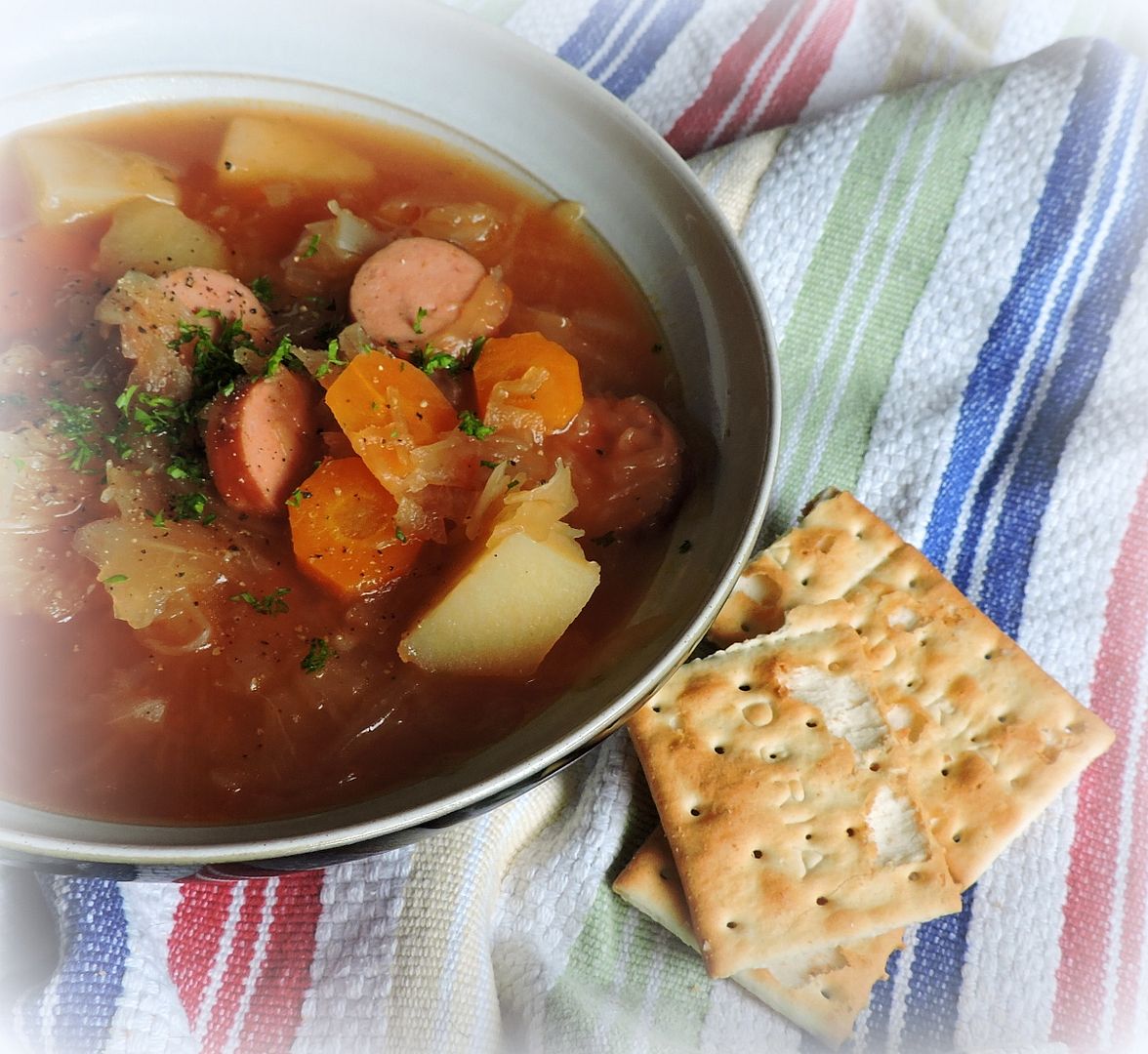 And it's absolutely flippin' delicious! Simple ingredients thrown together in the tastiest way! It really is fabulous and its quite healthy also. Especially if you use the lower fat smoked sausage, and I do!
A jar of sauerkraut, some chopped onion, smoked sausage, stock, potatoes, carrots and tomato puree. (Tomato paste to you North Americans) You can't get any easier than that, and the flavours . . . wowsa wowsa! Of course the tomato puree I choose to use is the
Cirio
Double Concentrate in the small tubs. A simple staple ingredient I keep on hand at all times . . . with a genuine and delicate taste that is both distinctive and unmistakably authentic.I love it!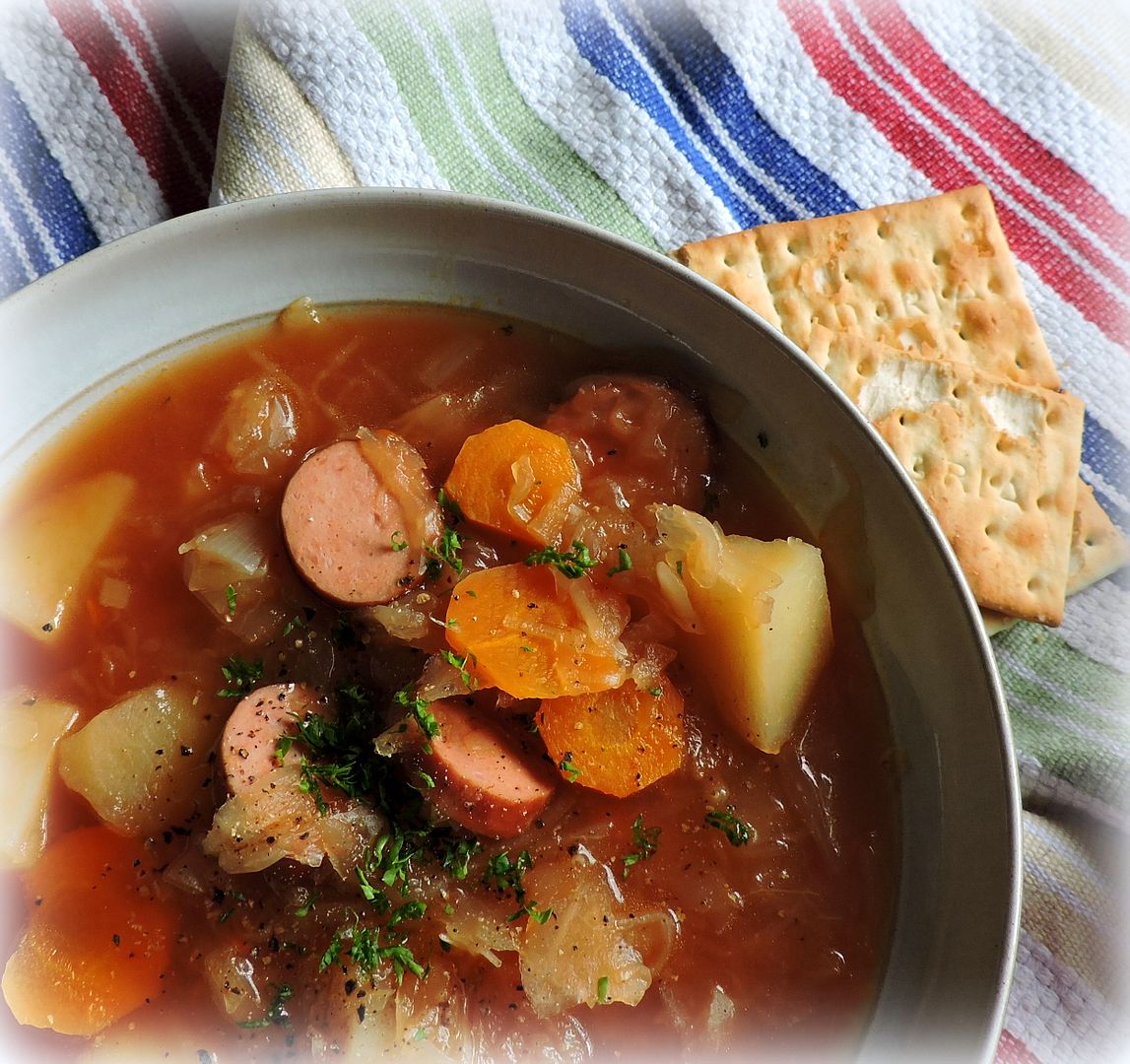 And I LOVE LOVE this soup. Great flavours, filling, simple and hearty. I like mine with crackers, but the Toddster . . . he's a bread man all the way.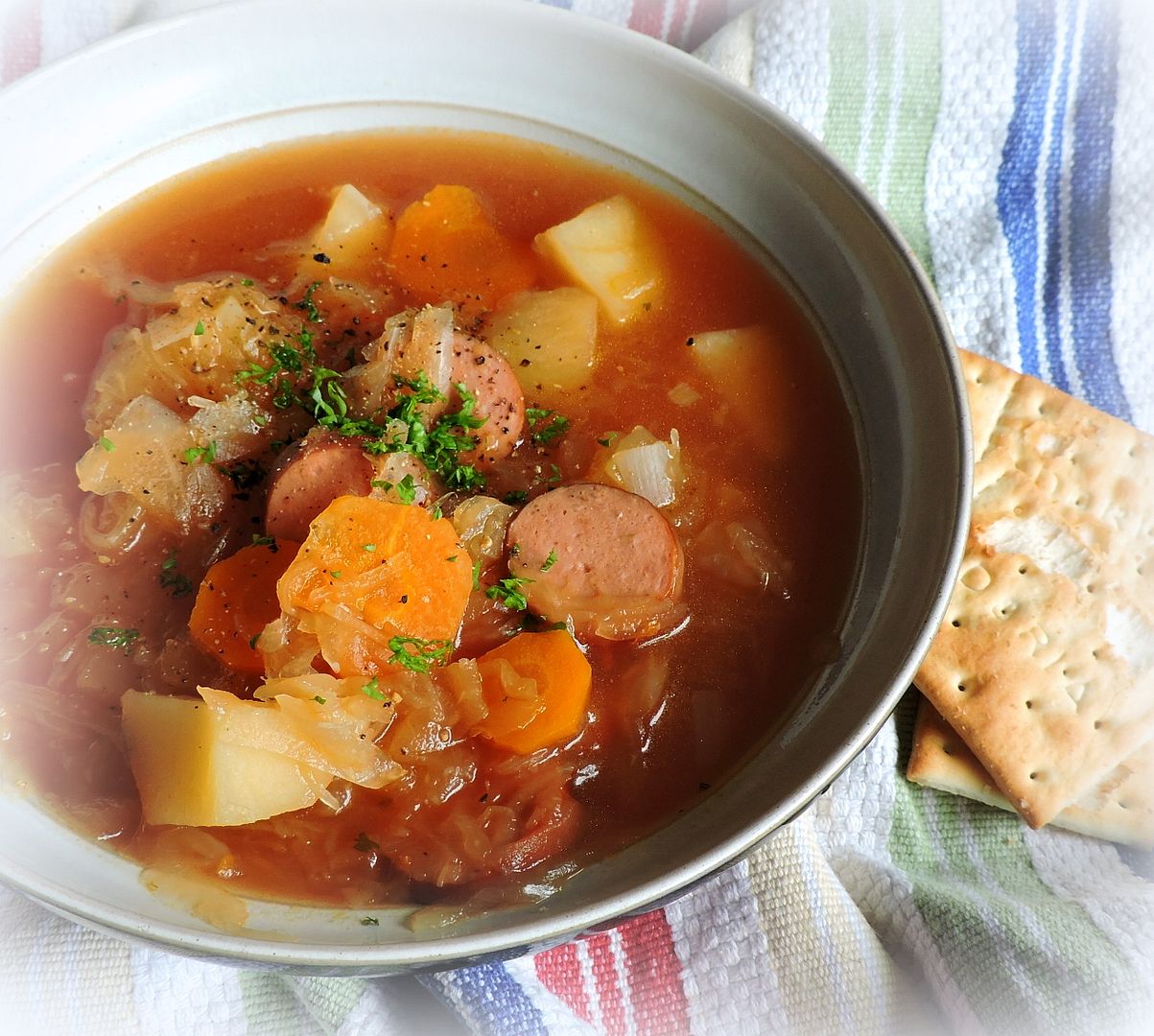 And the nice thing is . . . it tastes even better reheated the day after! SCRUMMO YUMMO! I can't wait to make it again. I always have these ingredients on hand, which means . . . I am always only ever a few hours away from enjoying it!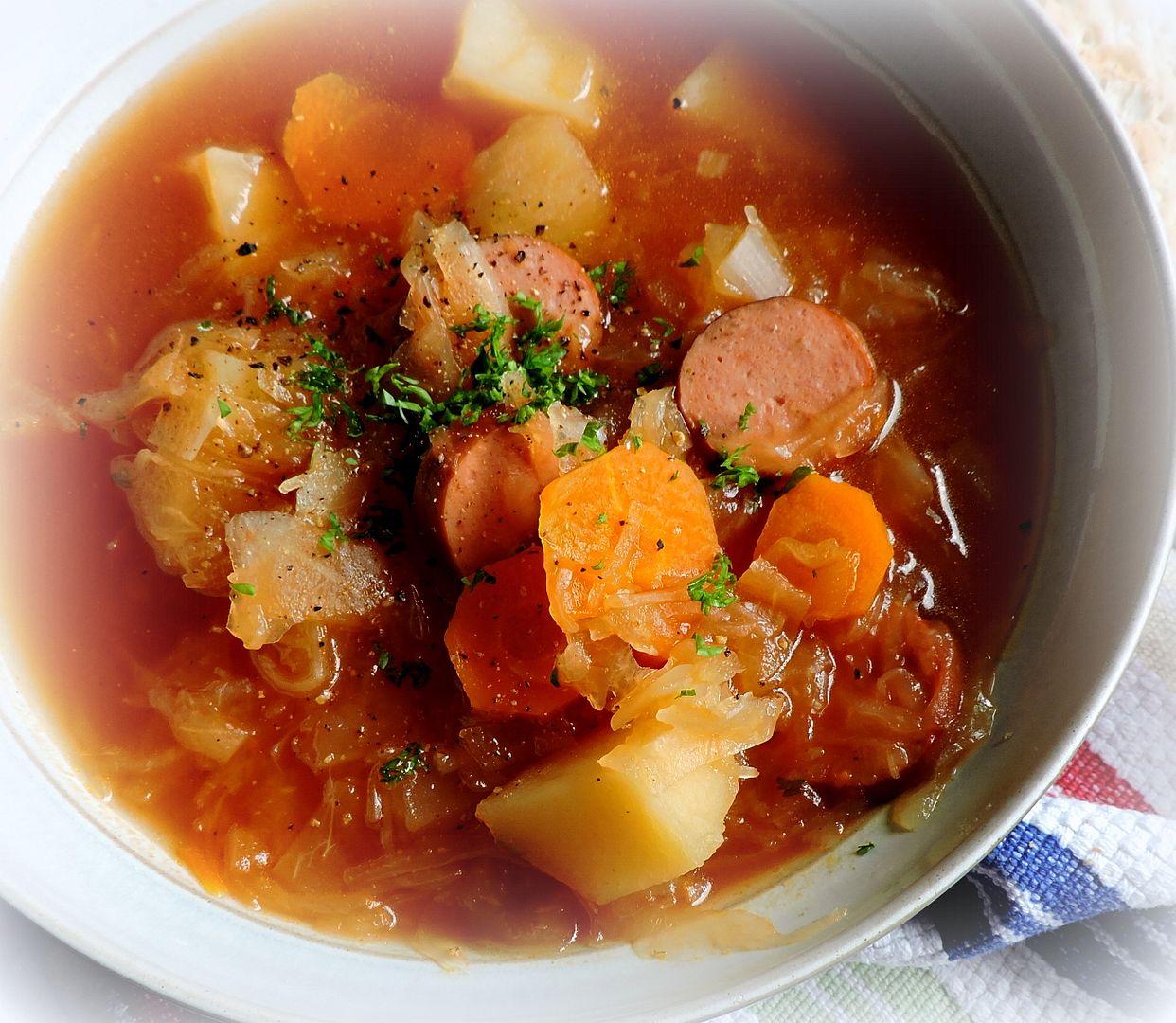 *Crockpot Sauerkraut Soup*
Serves 8
This is a delicious soup which is easy to make and leaves the kitchen cool and your hands to get on with other things. It makes a perfect supper when served with some crusty rolls.
1 pound smoked Polish supper, cut into1/2 inch pieces
5 medium potatoes, peeled and cubed
2 large onions peeled and chopped
2 large carrots, peeled and cut into 1/4 inch coins
generous litre of chicken stocks (5 cups)
680g jar of sauerkraut, drained, rinsed and drained again (2 pound can or bag, 32ounces)
170g tomato puree (6 ounces tomato paste)
Combine all of the ingredients in a large slow cooker, stirring to mix well together. Cover and cook on high for two hours and then low for 6 to 8 hours. Check to make sure the vegetables are tender. If not you may need to cook it a while longer. Spoon into heated bowls to serve.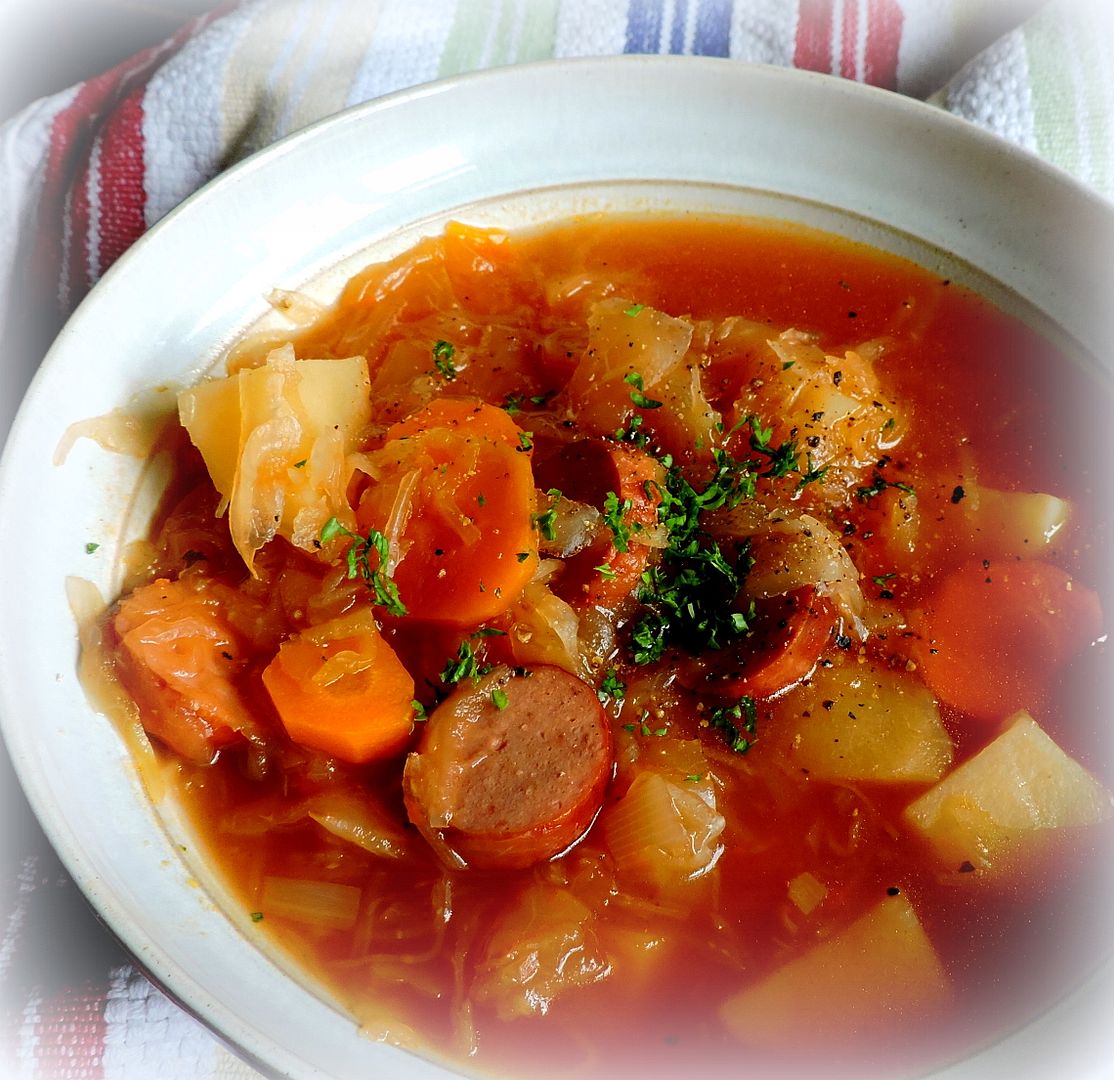 What you waiting for? Dig in! You know you want to!
Bon Appetit!