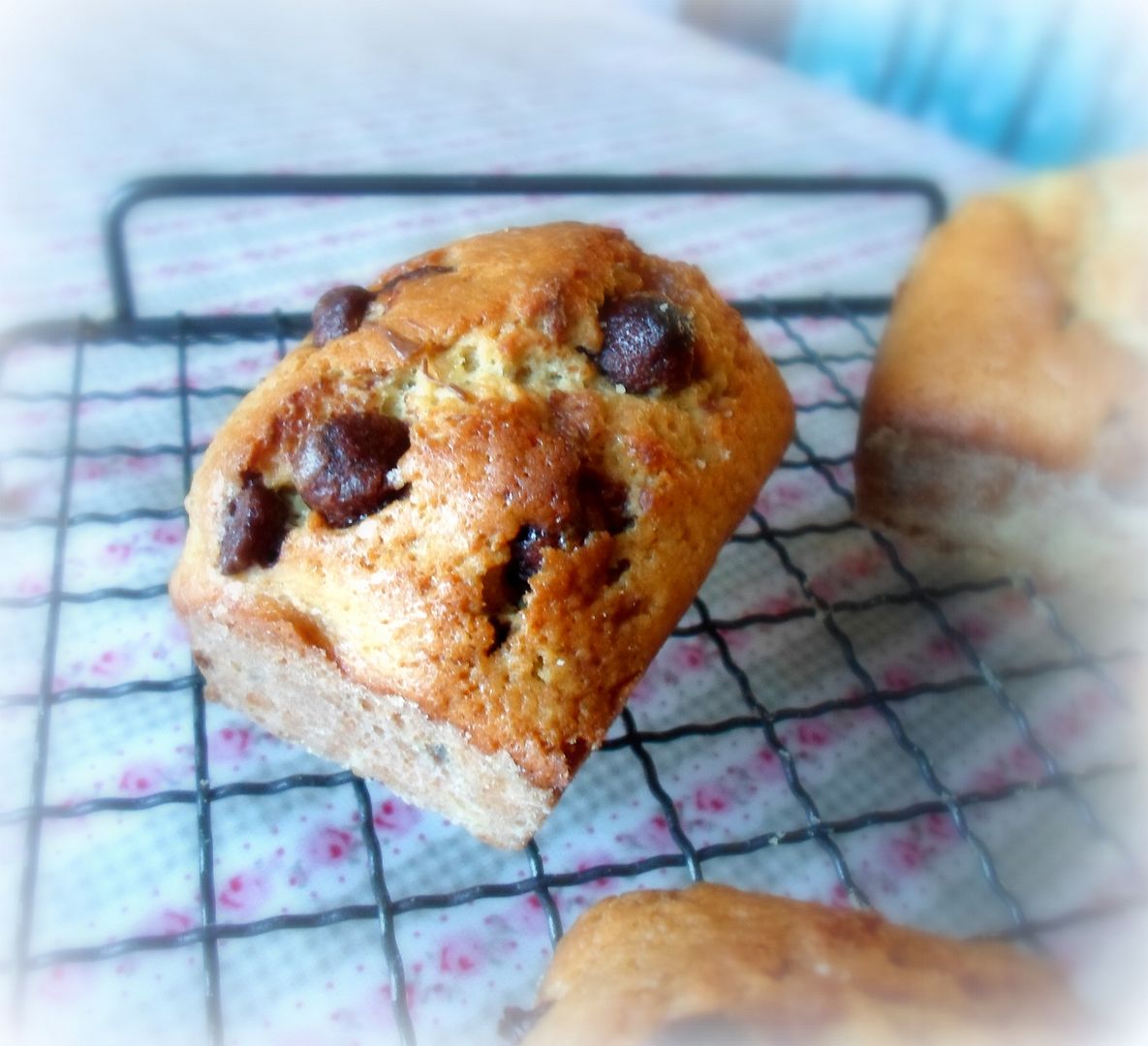 Usually at the weekend I like to do something a little special for Saturday morning breakfast . . . sometimes it's a nice big fry up, or pancakes . . . and sometimes it's a tasty muffin like these Jaffa Cake Muffins!
Stogged full of sweet milk chocolate chips and the flavours of orange and vanilla, these are so quick and easy to make, and oh so delicious.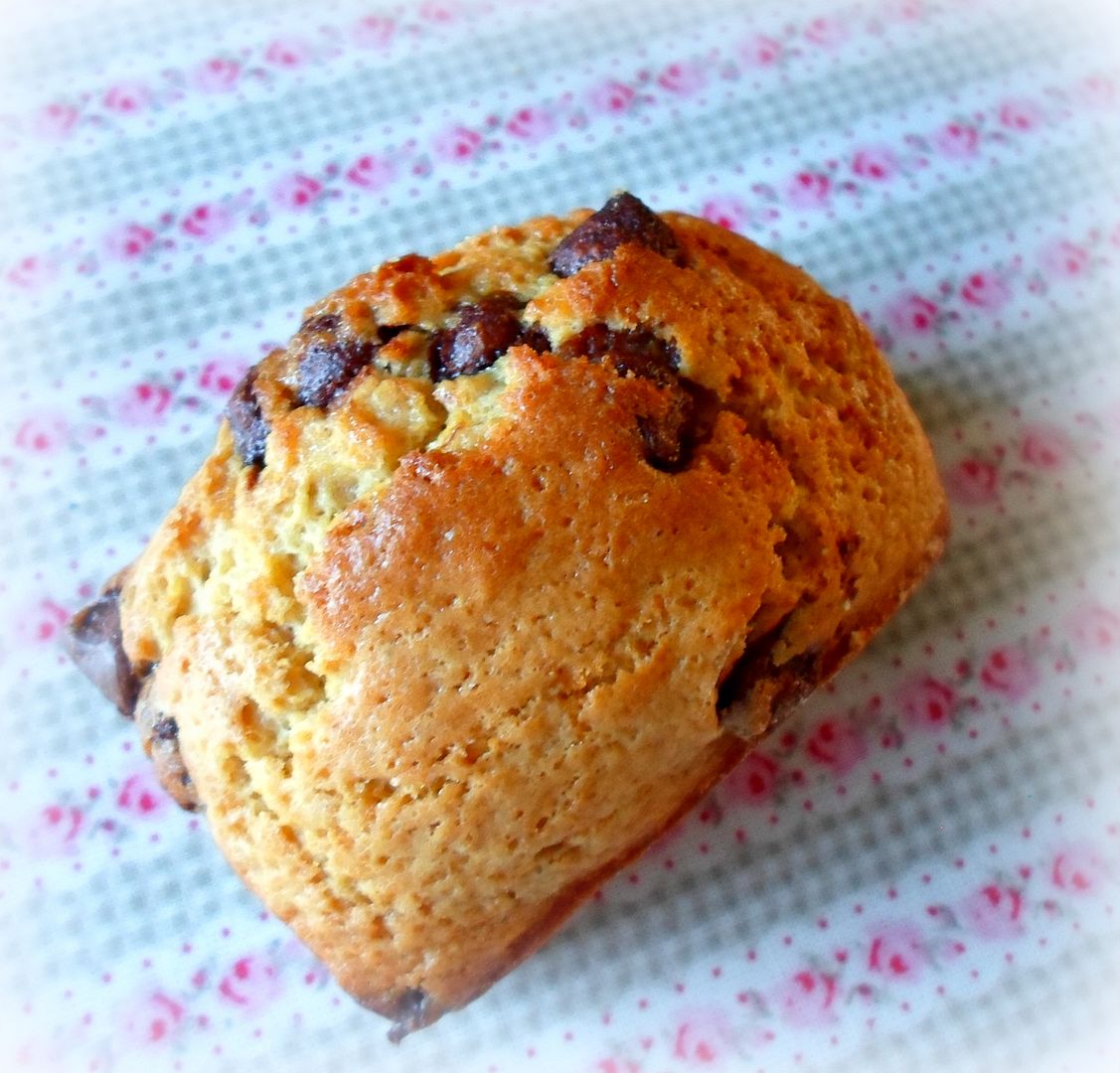 Moist and buttery and oh so chocolatey, they go down real nice with a warm chocolate, or a cold glass of milk . . . perfect for dunking in tea if that's your poison . . .
The orange flavour shines through with the addition of freshly zested orange peel, that you rub into the sugars with your fingertips. Just a little trick I learned from my friend Dorie. Try it with any citrus peels when you are baking. It works a charm . . . and your fingers smell lovely jubbely when you are done!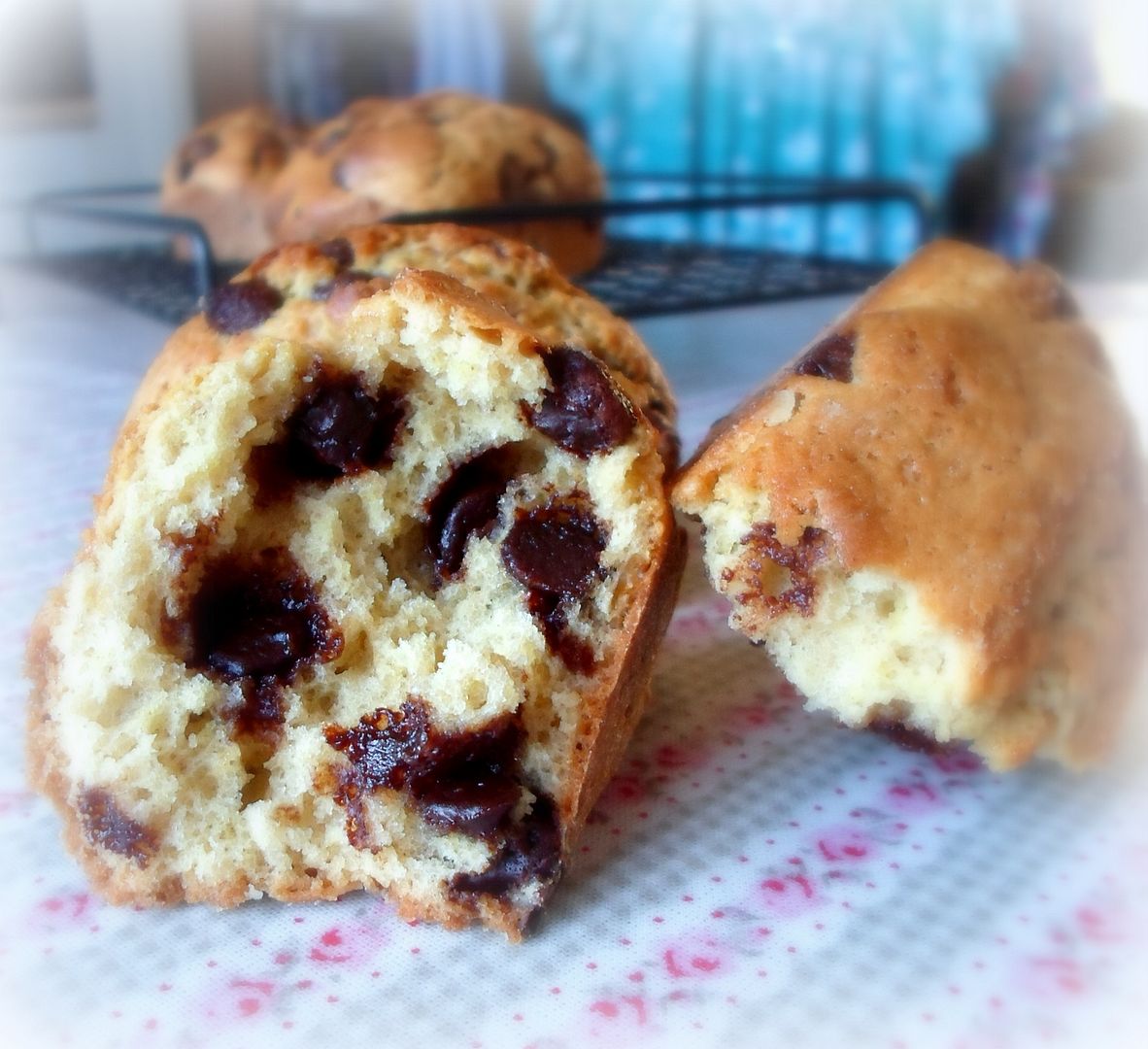 Just look at those chocolate chips! Well . . . what are you waiting for??? Get into the kitchen and get your bake on! Time's a wasting!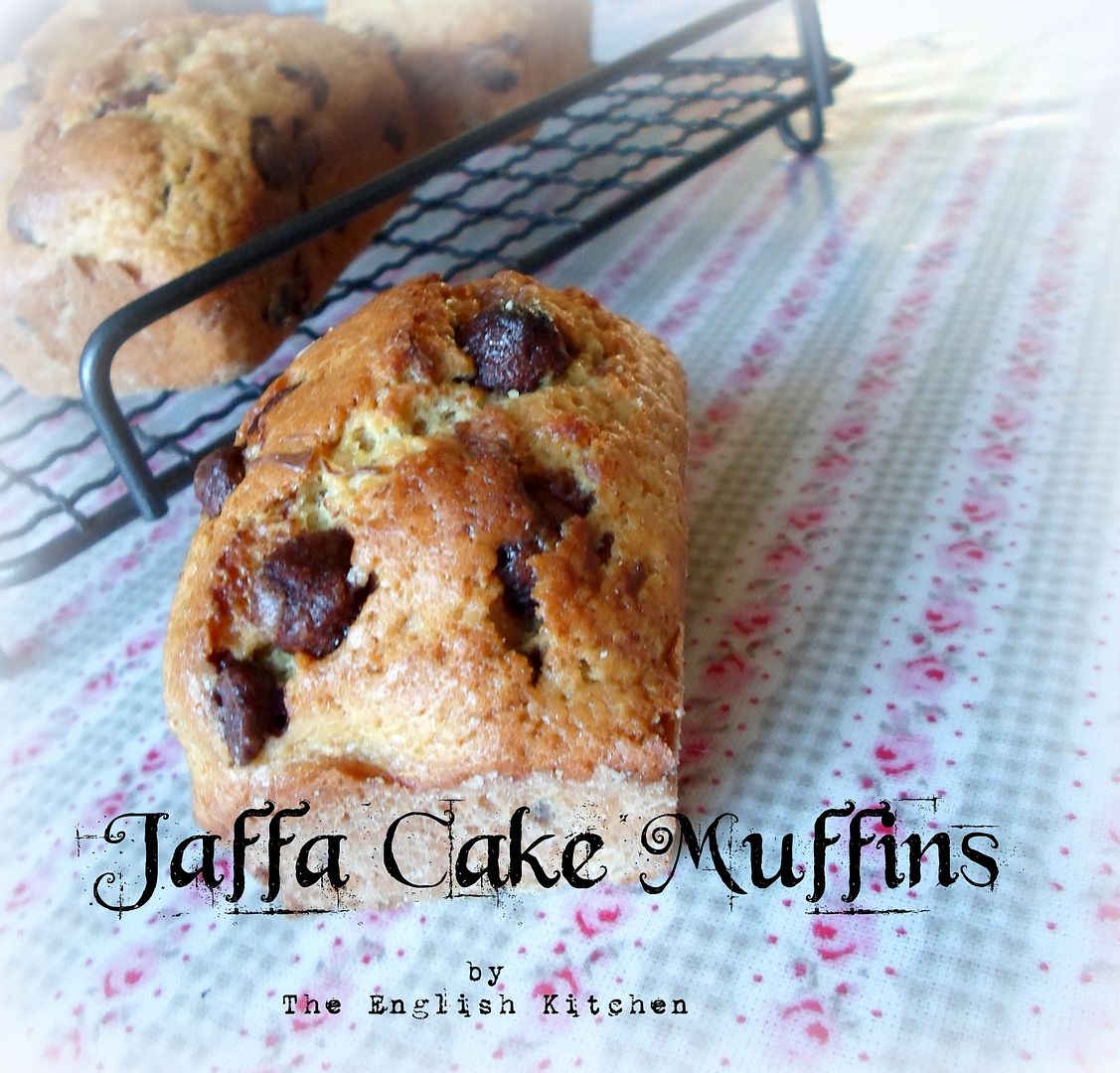 *Jaffa Cake Muffins*
Makes 12
280g of plain flour (2 cups)
100g caster sugar (1/2 cup)
85 g of soft light brown sugar (1/2 cup)
2 tsp baking powder
1/2 tsp salt
160ml of whole milk (2/3 cup)
2 large free range eggs, lightly beaten
115g of butter, melted (1/2 cup)
1/2 tsp vanilla
1/2 tsp orange extract
the finely grated zest of 1/2 an orange
340g of milk chocolate chips (12 ounces)
Preheat the oven to 200*C/400*F/ gas mark 6. Butter and flour 12 medium muffin cups. Set aside.
Whisk together the eggs, essences, milk and melted butter. Set aside.
Measure the sugar into a bowl. Add the orange zest and rub it in with your fingertips until it becomes very fragrant. Sift in the flour, baking powder and salt. Stir together. Stir in the chocolate chips. Make a well in the centre and add the liquid ingredients all at once. Stir only to combine. Divide equally amongst the muffin cups.
Bake for 15 to 20 minutes, until well risen and golden brown, and a toothpick inserted in the centre comes out clean. Allow to stand in the pans for about 5 minutes before tipping out onto a wire rack to finish cooling completely.
If desired you can melt some dark chocolate and drizzle it over top before serving.