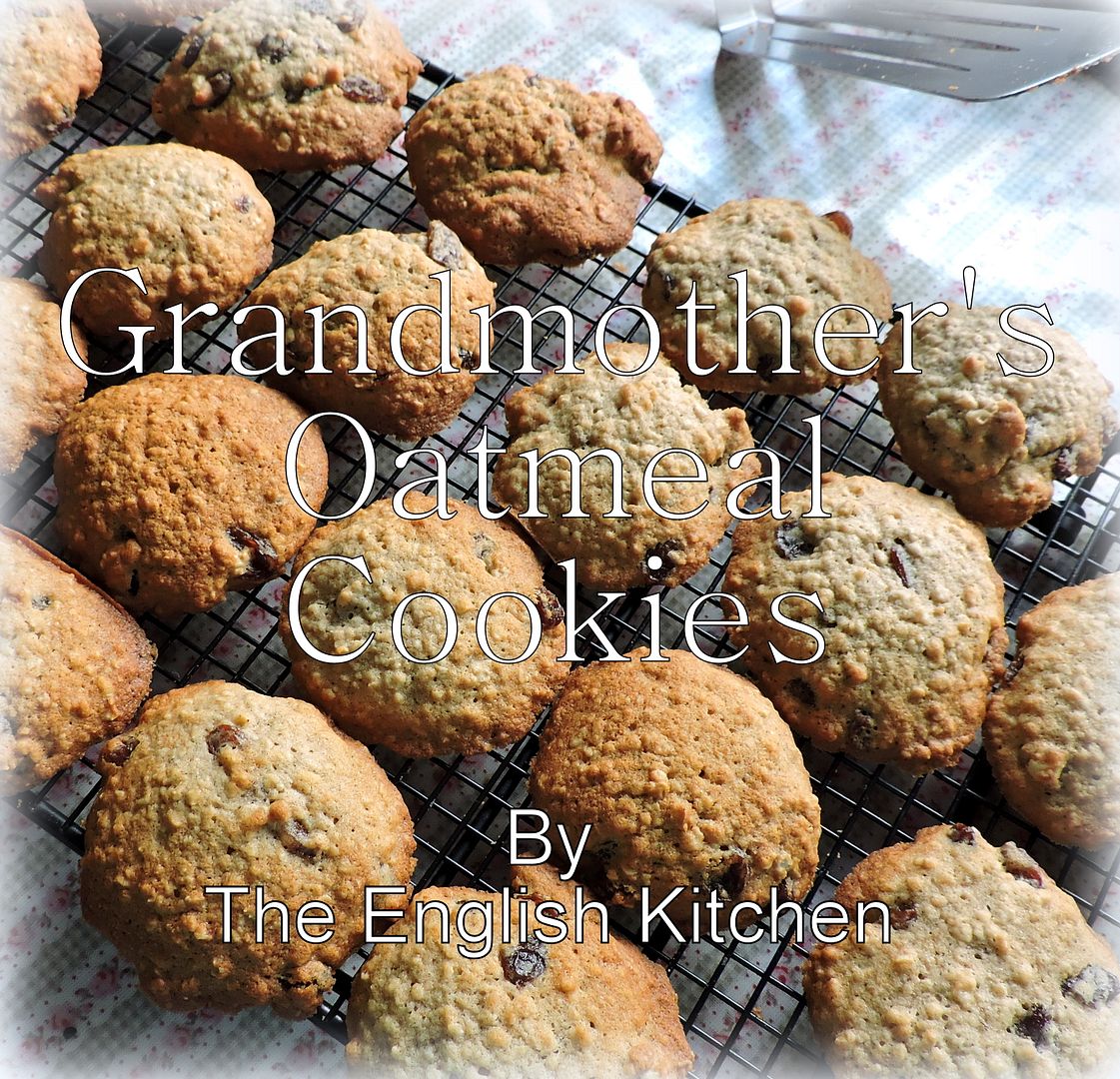 We have an elderly friend that I like to bake things for from time to time. We usually go to visit her a couple of times a week and I usually bring her something I have baked on one of those occasions. I get to enjoy the pleasure of baking something and she gets to enjoy the pleasure of eating what I have baked. As a diabetic I am not really supposed to be eating a lot of baked goods, so it works really well for me as I love to bake. Its a win/win situation really!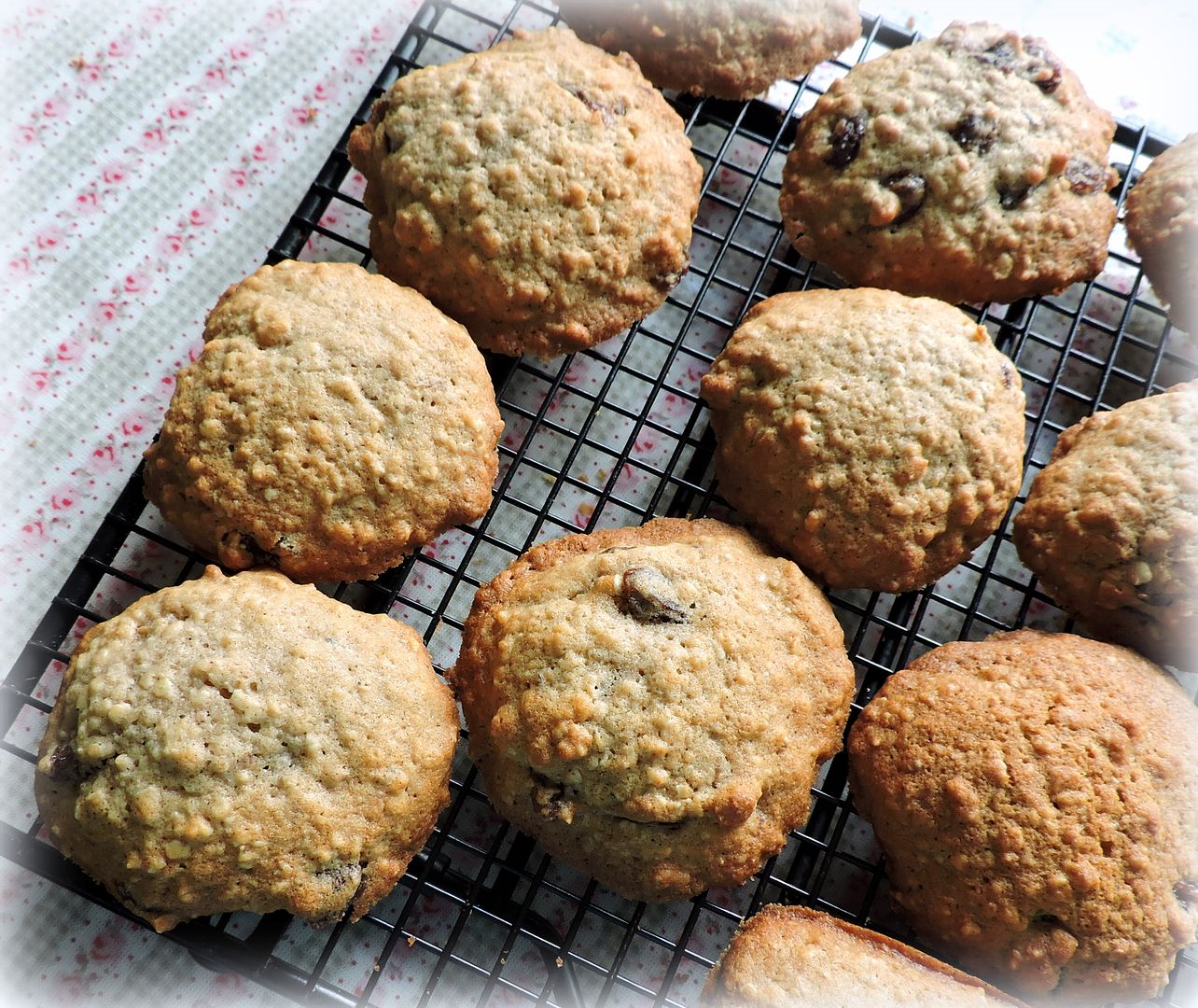 This is a really simple old fashioned oatmeal cookie recipe that comes from a book I have had for a very long time entitled Prairie Kitchen Sampler, by E. Mae Fritz . . .
Sixty Six Years of a midwestern farm kitchen. Published in 1988 it is a wealth of recipes and reminiscences from the life of Nebraska farmwife Alice Mickish Hendrickson, compiled by her daughter. Some of these recipes date right back to the early 1920's. I just love this book and I love reading the stories of her experiences as a farm wife. There are no photographs in it of the food, just quaint little sketches, but the recipes are sound and delicious.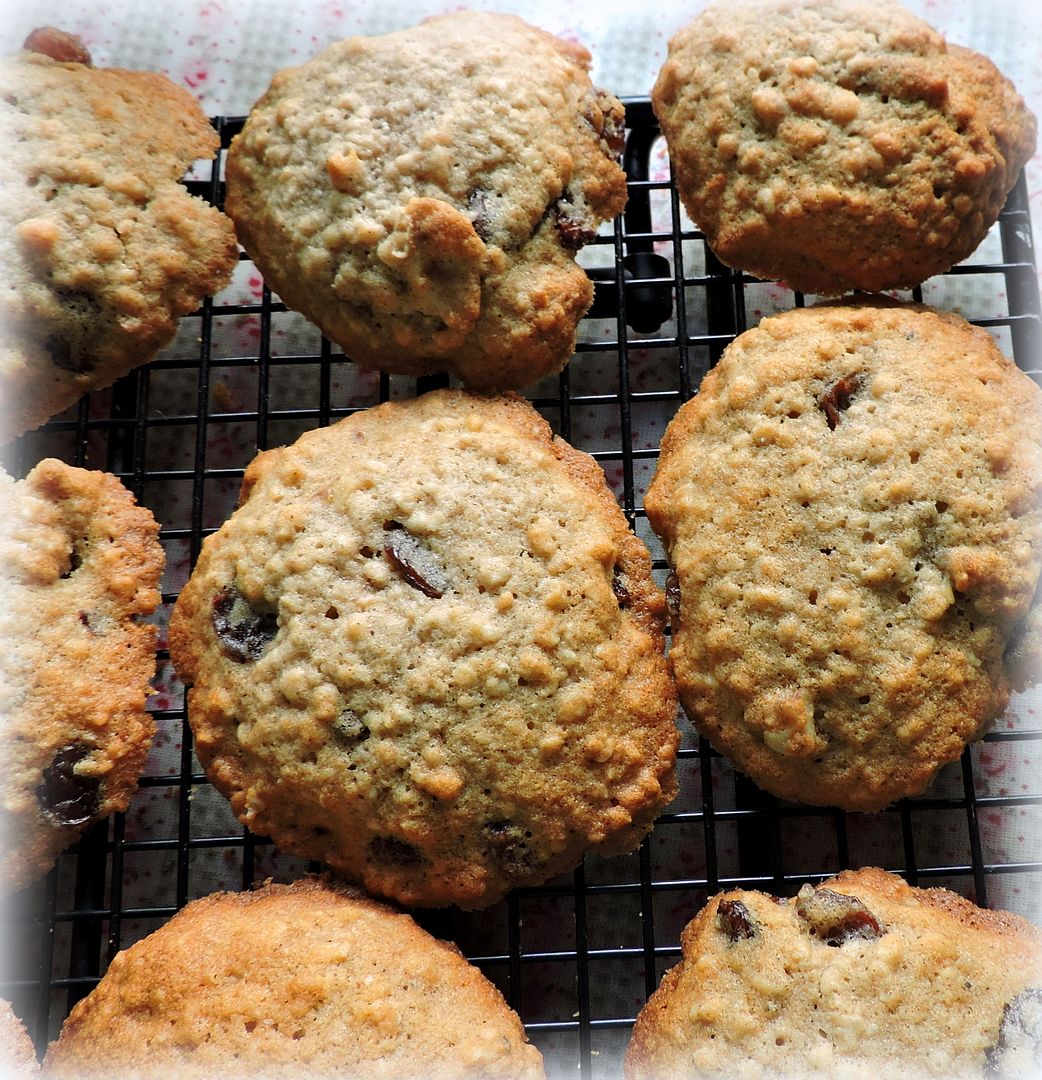 "The window in the pantry off of Carrie's kitchen opened onto a side porch. After a night out dancing, Walter made a practice of slipping through that little window and raiding the cookie jar before he headed on upstairs to bed. He counted it a lucky raid when these cookies made from his maternal grandmother's recipe were in the cookie jar."
(1922 - 1934)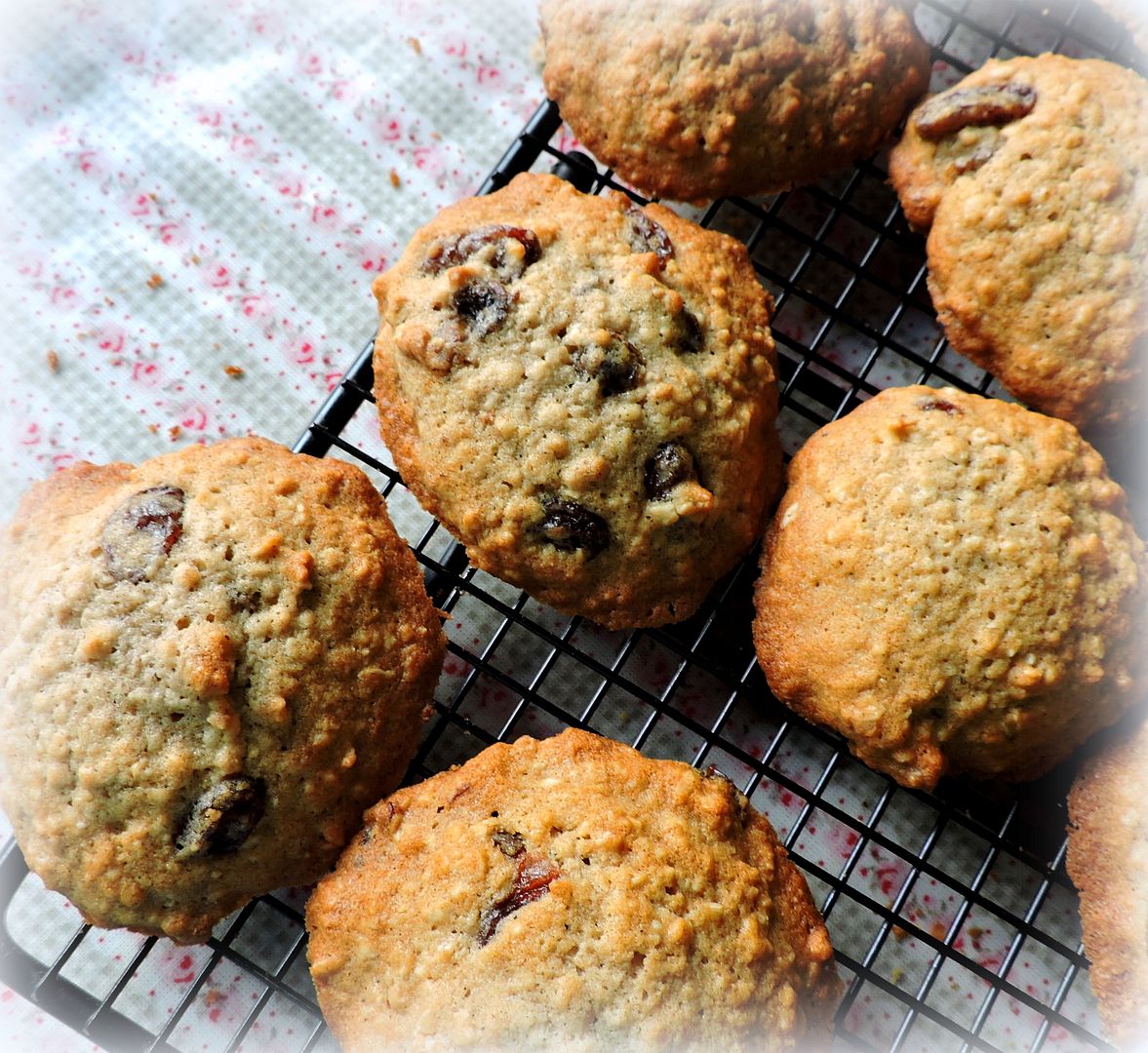 These are the kind of cookies that my own grandmother made. Nothing fancy here, but good
good
eating.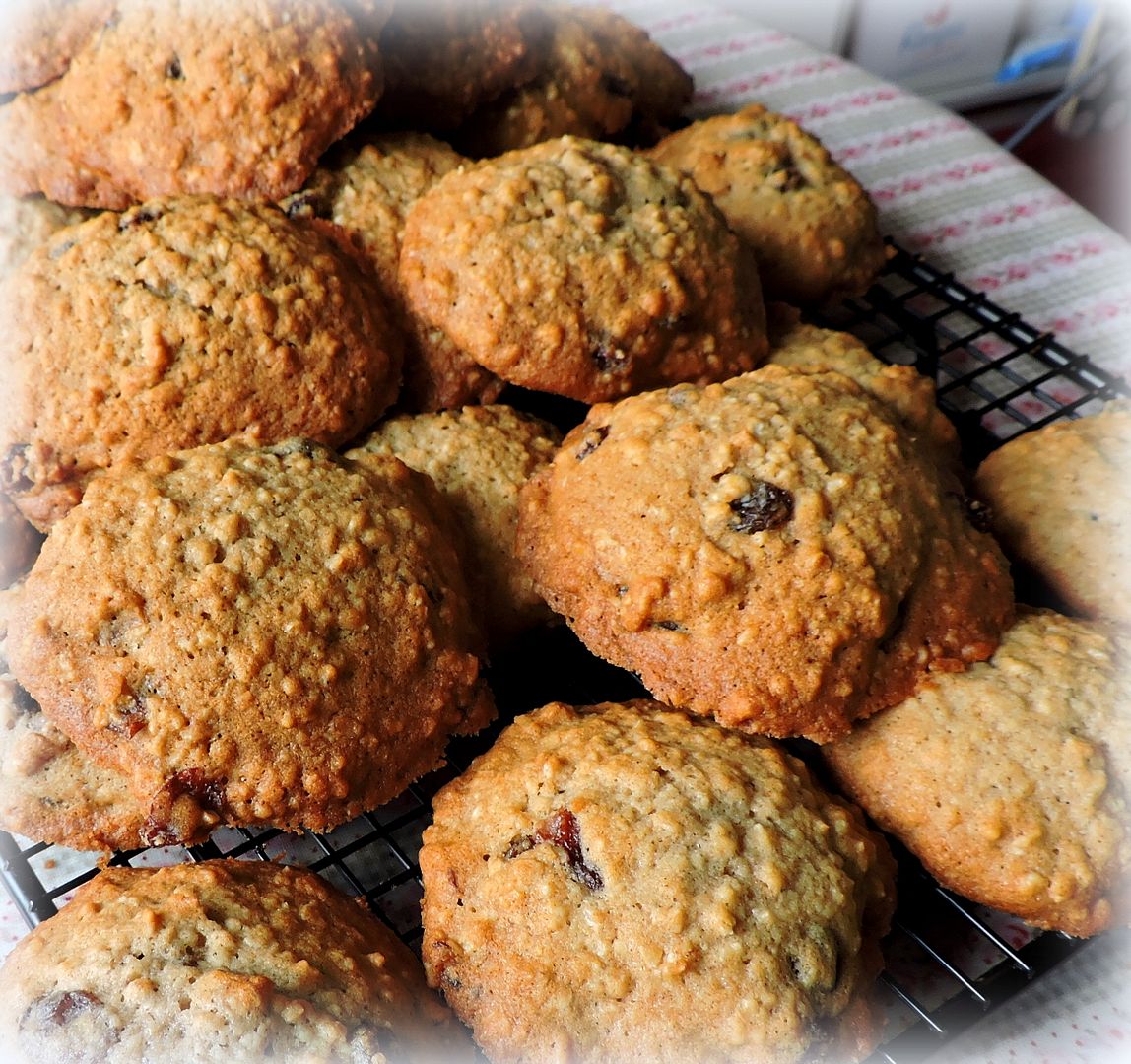 Soft and cake like . . . these tasty little pillows are stogged full of soft sticky raisins and the crunch of toasted walnuts. I always like to toast my nuts before I bake with them. It helps to highlight their nuttiness and adds great flavour to baked goods. Lightly enhanced with warm baking spices . . . cinnamon, nutmeg . . . allspice . . . these cookies please on every level. Break out the milk jug and drinking glasses! These are milk and cookie cookies! You are going to absolutely love these!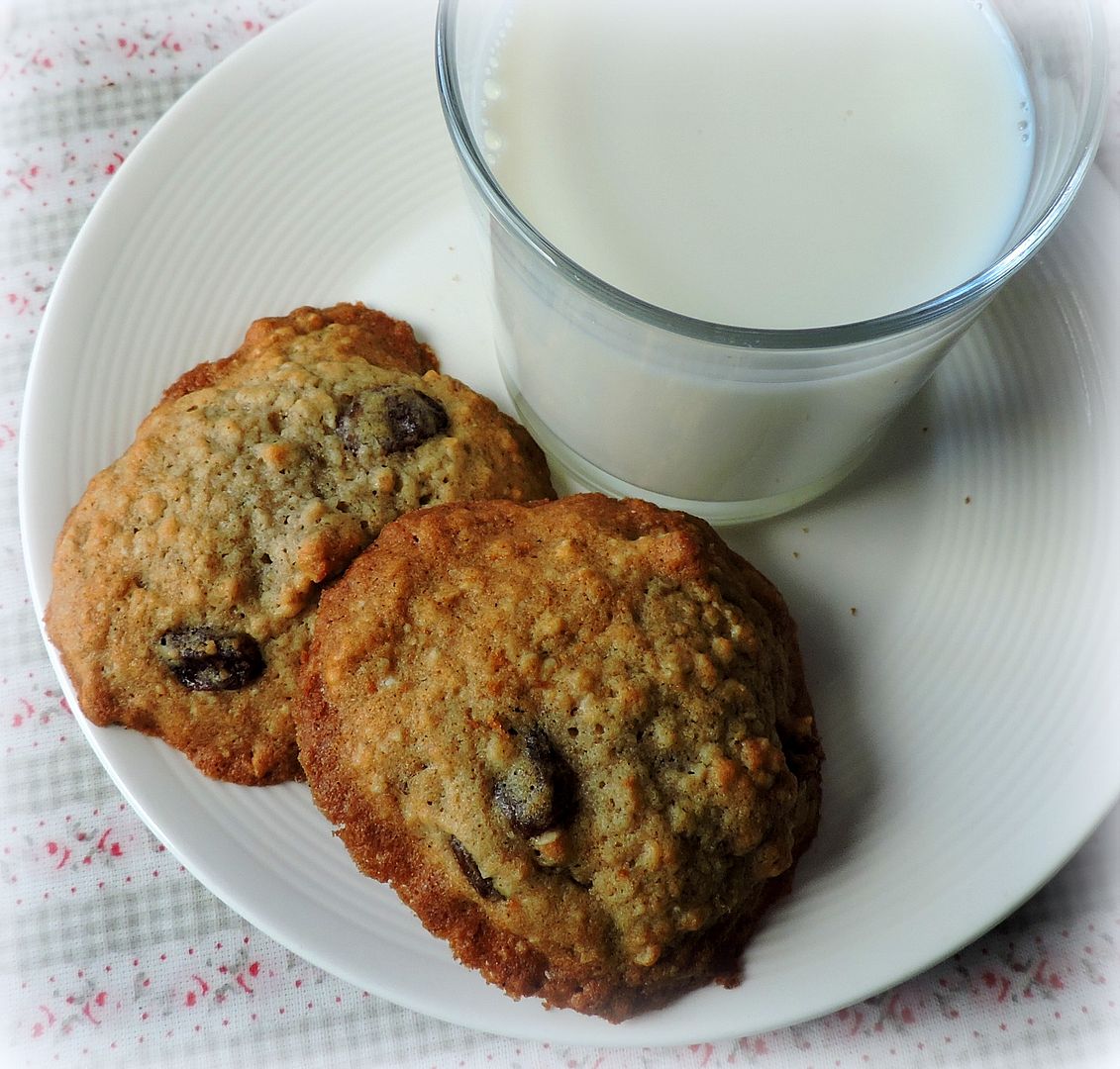 *Grandmother's Oatmeal Cookies*
Makes 3 dozen
These are a good old fashioned cookie you will want to fill up your cookie jar with. They also freeze well. I like to toast the walnuts first. It enhances the nuttiness of them! Soft and cake-like with buttery crisp edges.
150g of raisins (1 cup)
225ml water (1 cup)
225g of butter, softened (1 cup)
190g sugar (1 cup)
2 large free range eggs, beaten
1 tsp vanilla
1 tsp baking soda
5 TBS raisins water
280g of plain flour (2 cups all purpose)
1/2 tsp each, ground cinnamon, ground nutmeg, ground allspice, salt
160g quick cooking oats (2 cups)
60g chopped walnuts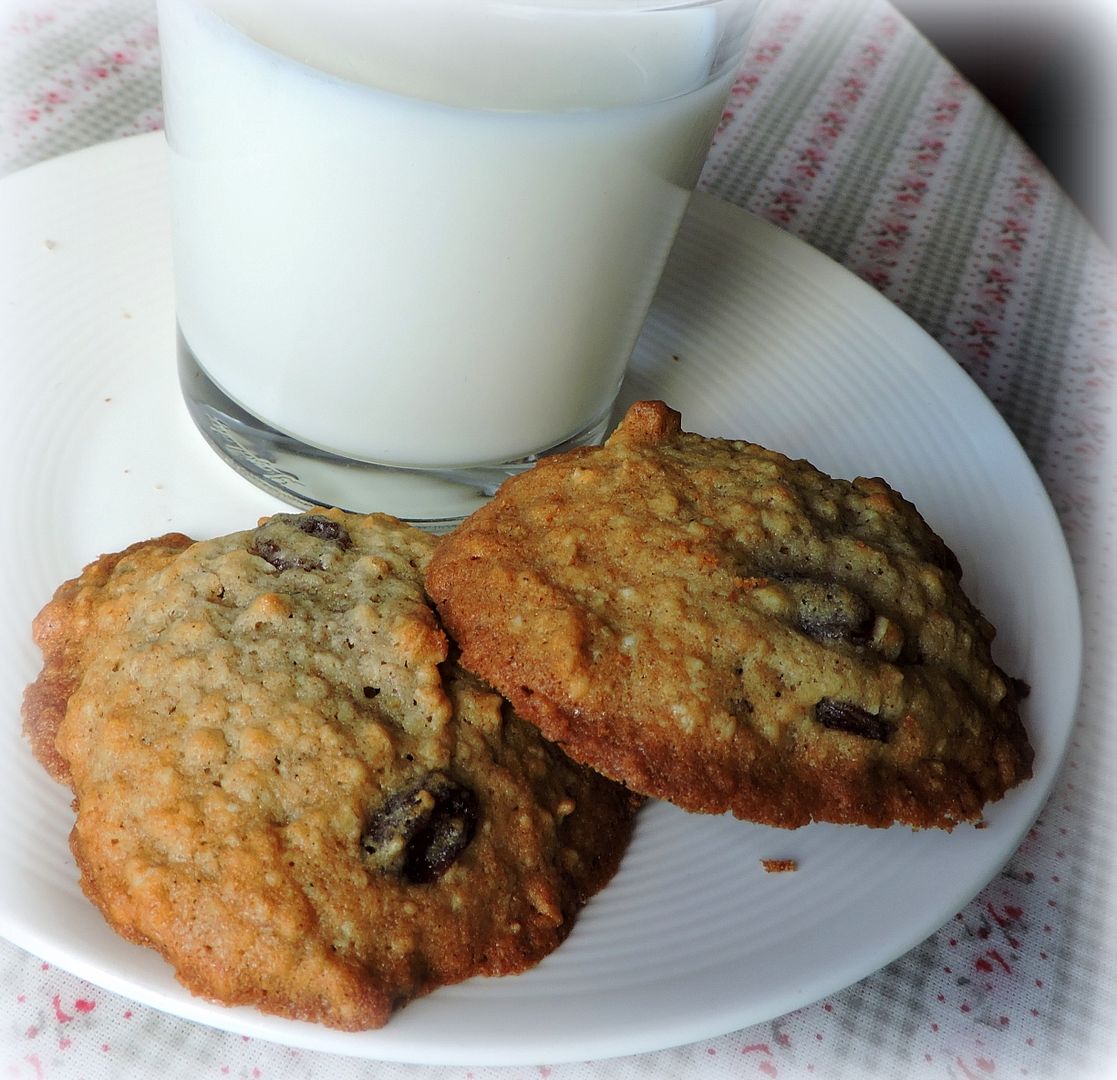 Preheat the oven to 190*C/375*F/ gas mark 5. Butter several large baking sheets. Set aside.
Put the raisins in a saucepan with the water. Bring to the boil, simmer for five minutes, then drain the raisins well, reserving the water.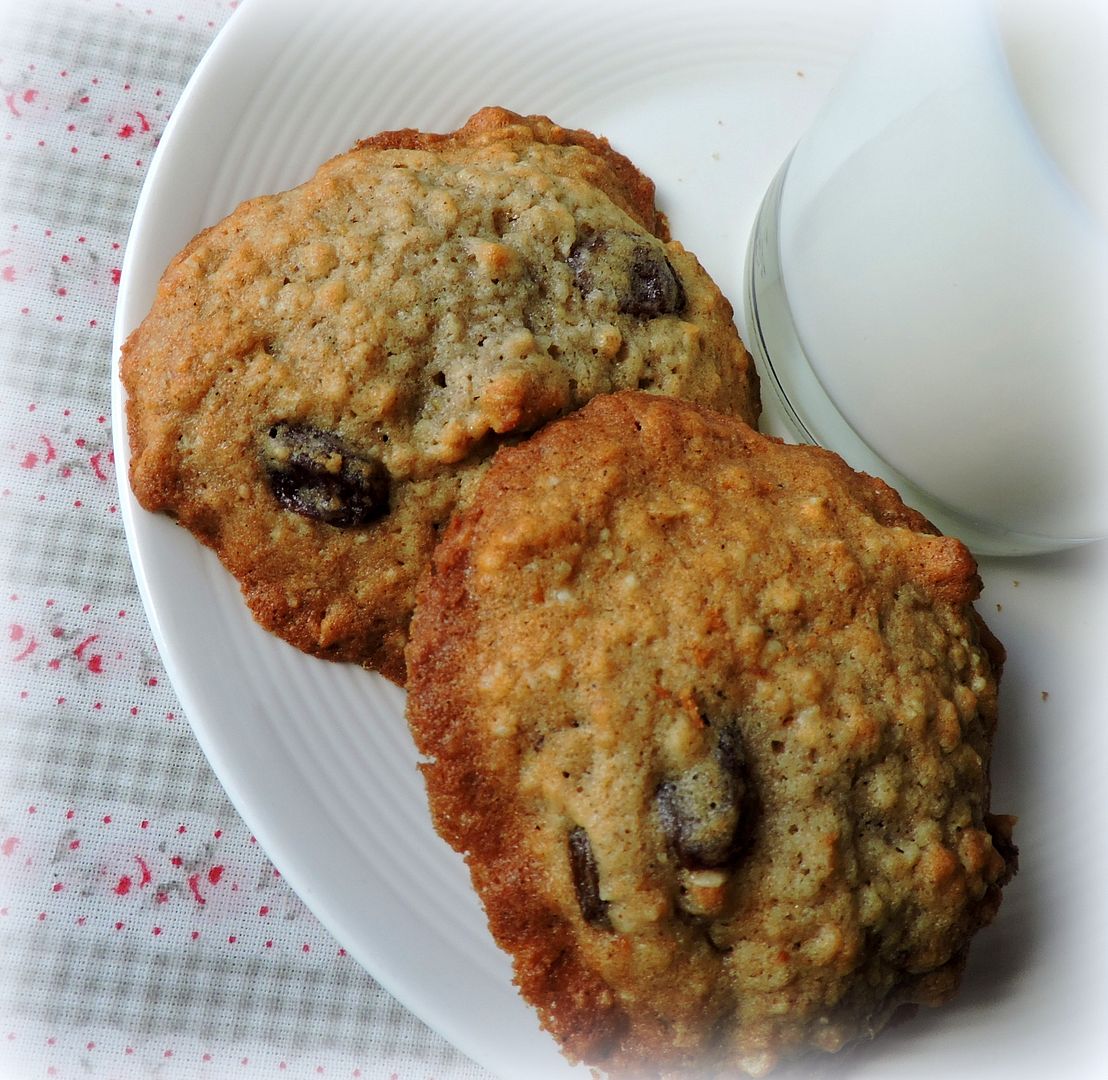 Cream together the butter and sugar together until light and fluffy. Beat in the eggs a bit at a time. Beat in 5 TBS of reserved raisin water, one at a time. Beat in the vanilla. Sift together the flour, soda and spices. Stir into the creamed mixture. Stir in the oats, walnuts and raisins to combine.
Drop by the tsp onto the prepaared baking sheets, leaving plenty of space between. About 2 inches. Bake for 10 minutes, until the cookies are lightly browned and test done. Scoop off onto wire racks to cool.
Store in an airtight container.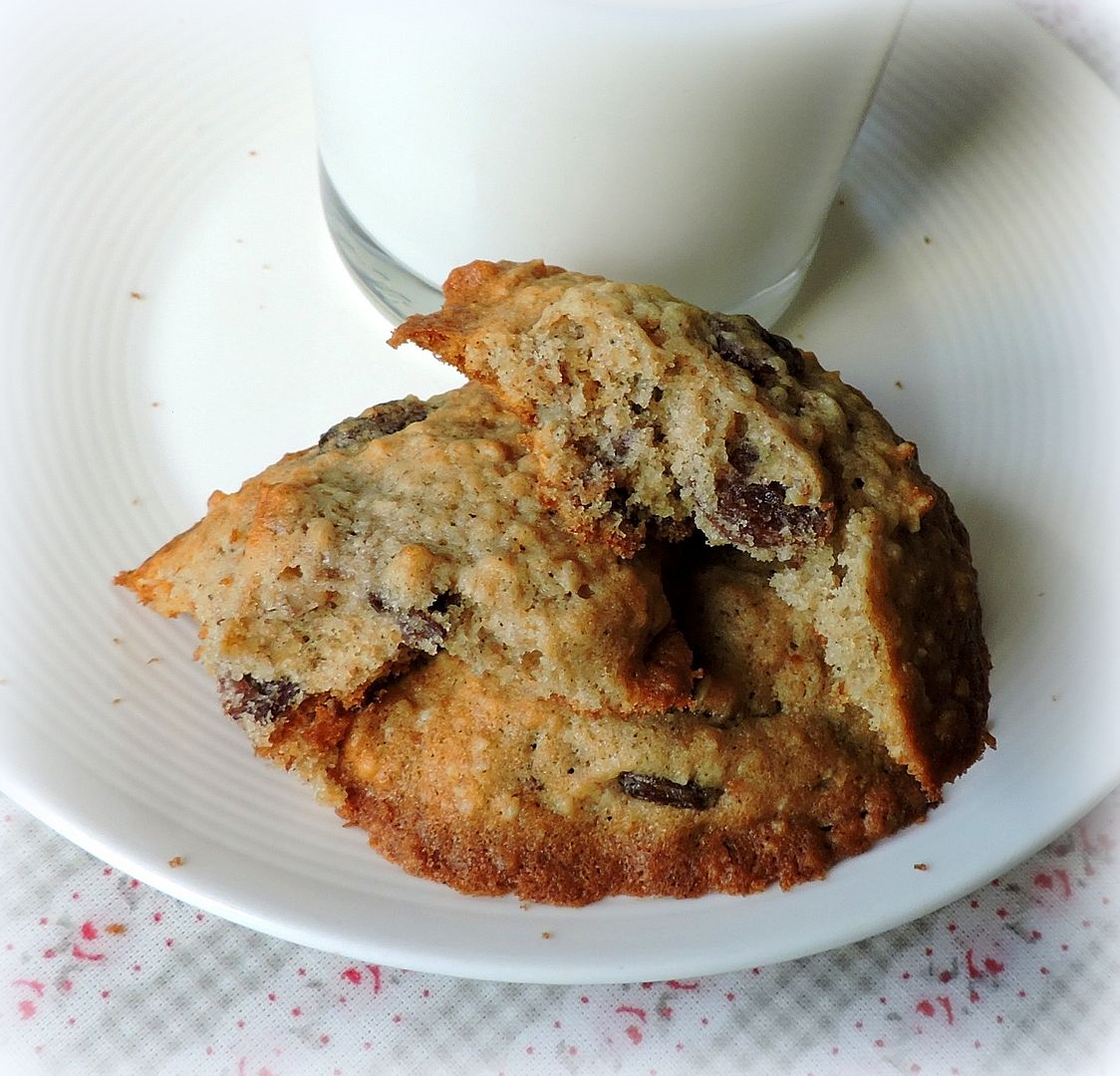 Cookies . . . biscuits . . . a rose by any other name.
Enjoy! Bon Appetit!