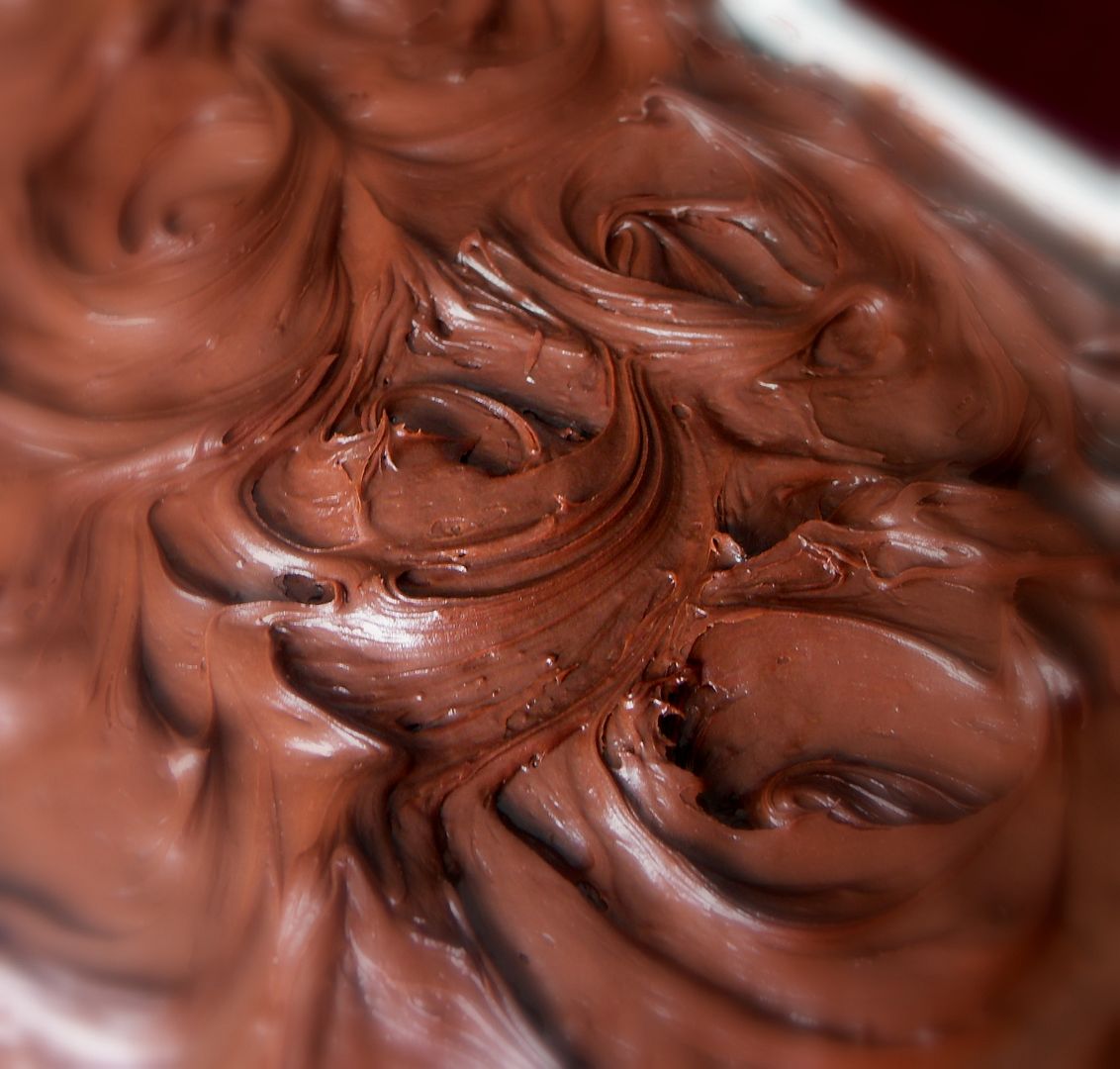 I don't know why, perhaps it's because I am staying away from sugar, or at least
trying
to at the moment . . . but I have had an awful craving lately for Bounty Bars . . . you know what I mean . . . those candy bars that have the scrummy coconut filling, and a milk chocolate coating. I'm
not
pregnant, (Heaven forbid!!), so there's no accounting for it really!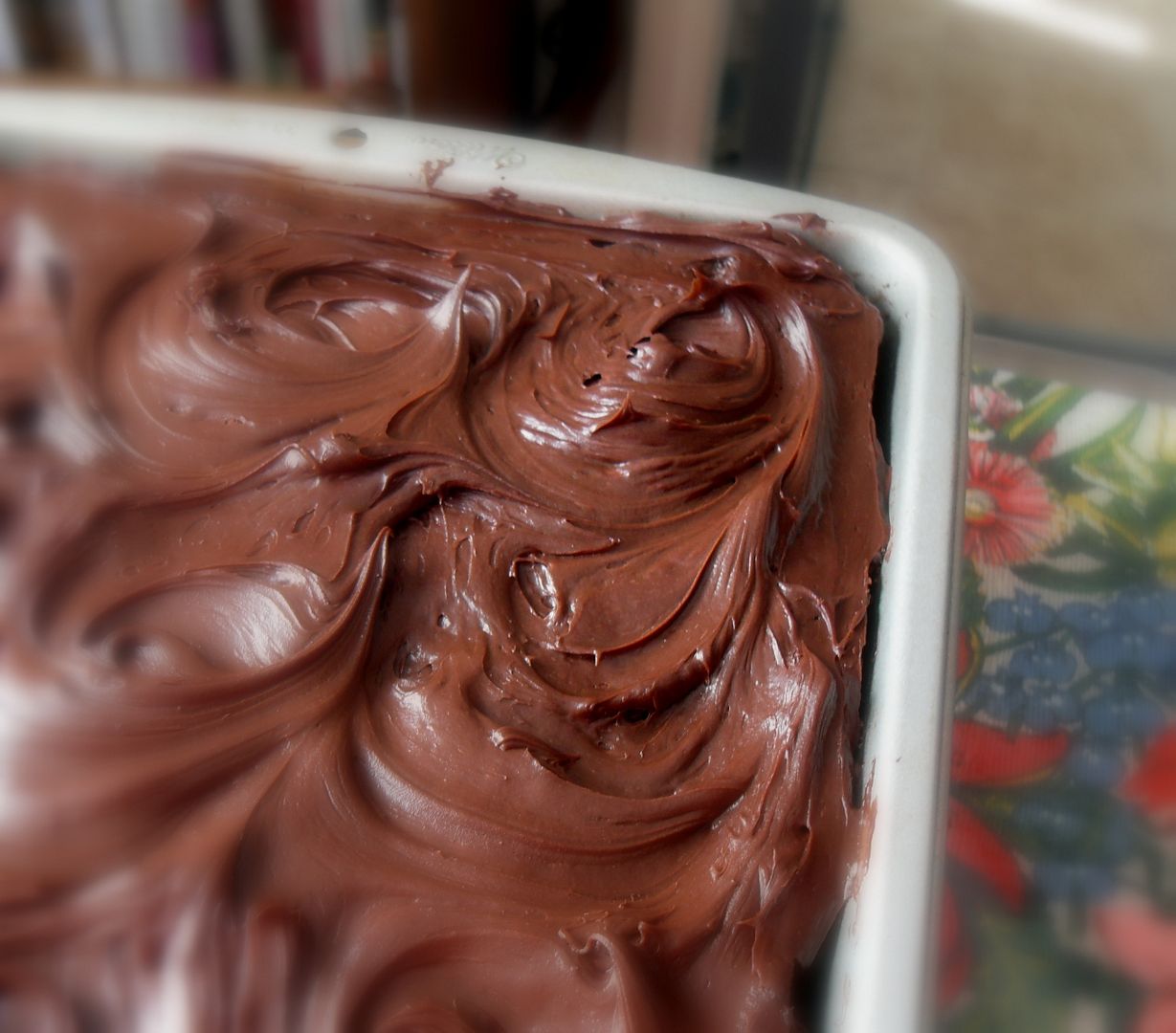 In any case, I had it in my mind today that I wanted to make a bounty bar kind of a cake. I thought a nice moist chocolate cake . . . with a scrummy bounty type of coconut macaroon type of filling, iced with a delicious buttery chocolate icing.
So that's what I set out to do . . . although it didn't end up exactly as I had envisioned . . . the end result was still rather scrummy and completely edible.
The cake was quite moist . . . and the macaroon coconut quite sticky and scrummy. I had wanted the filling to settle somewhere in the middle . . . but alas, it sunk completely to the bottom.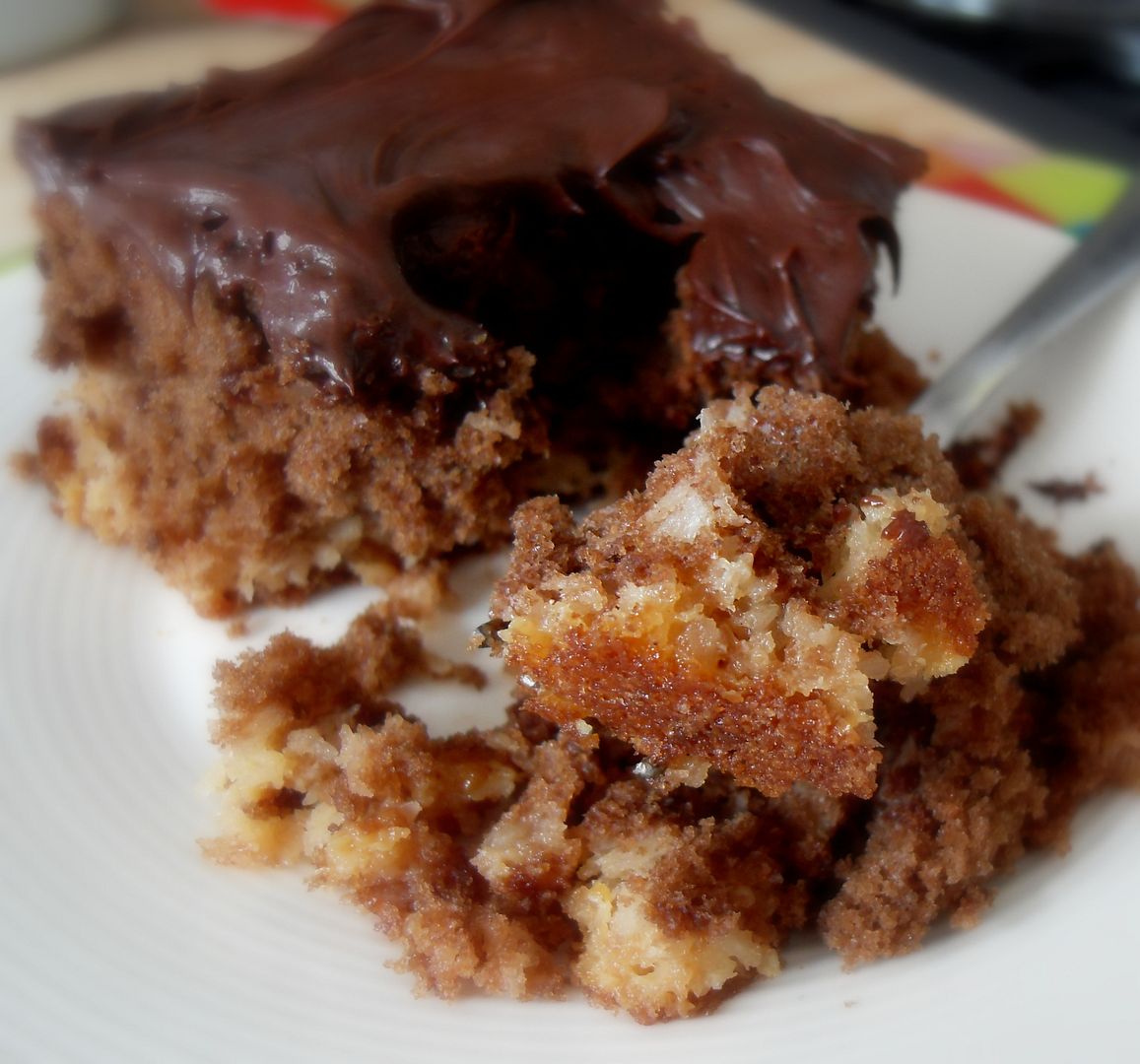 Epic failure . . . or a wonderful discovery???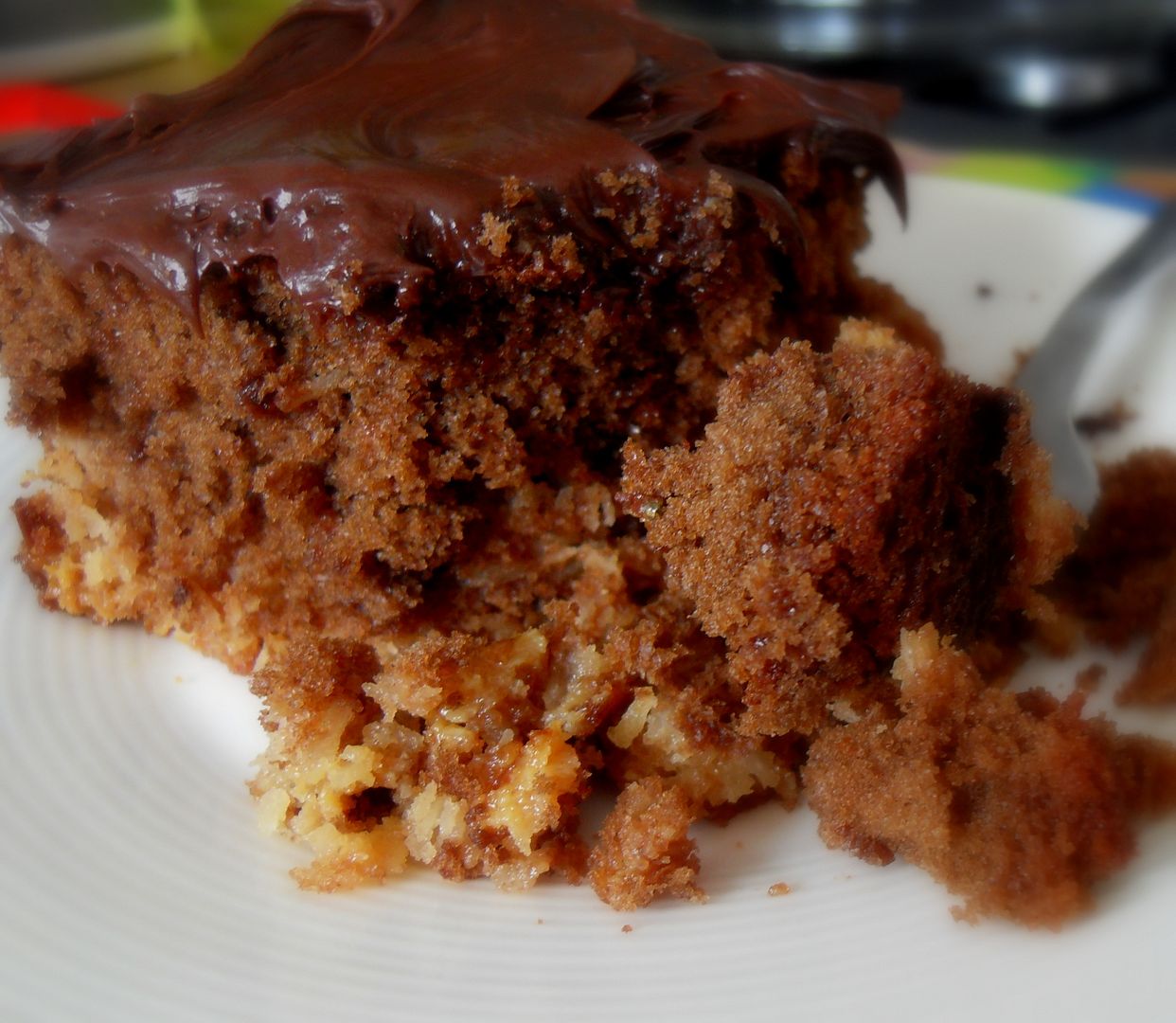 I dunno . . . but . . . in any case, here it is!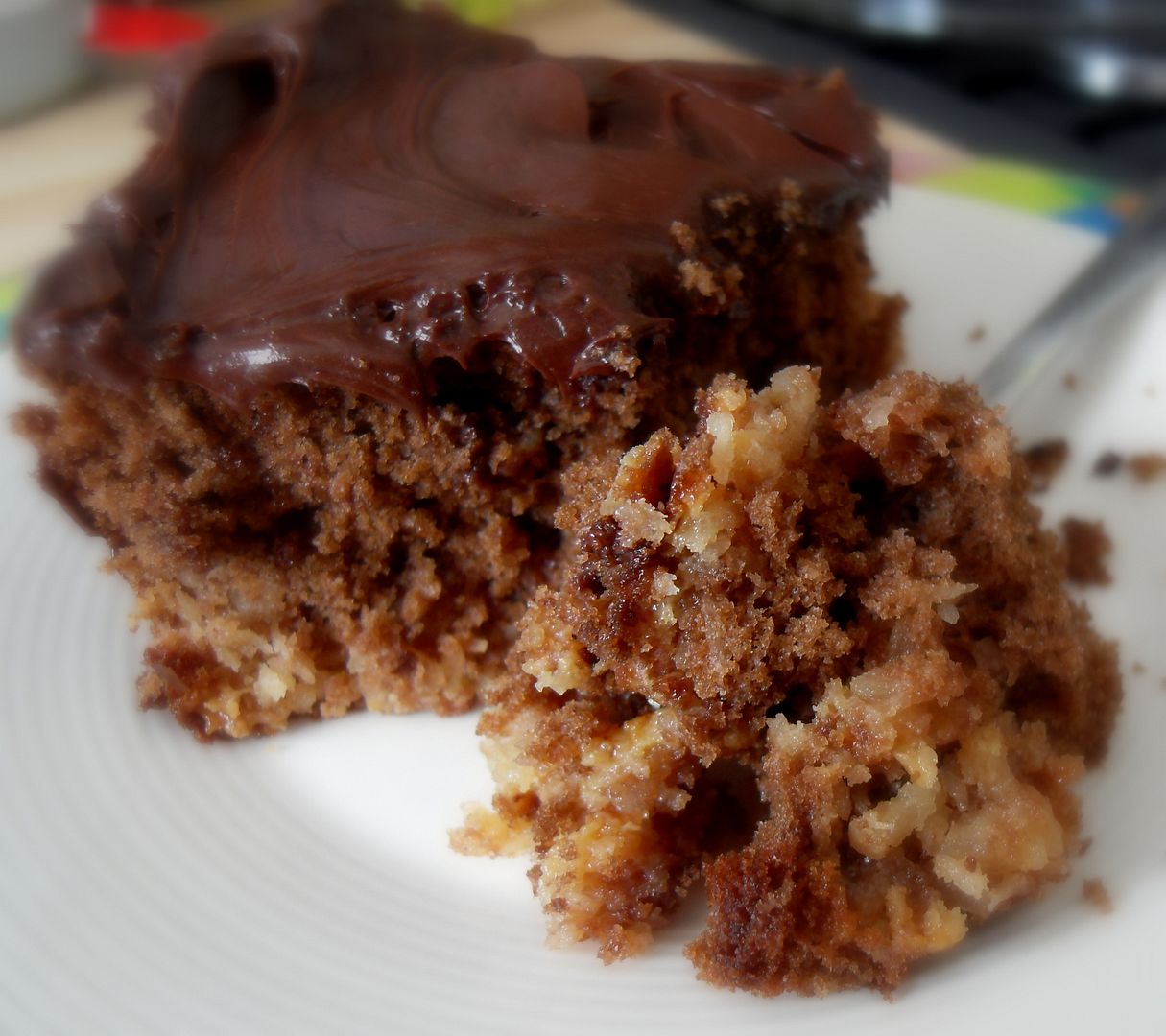 I am now on a quest. I think I need a batter with a denser texture. Perhaps then the filling will stay where I want it to be. Watch this space!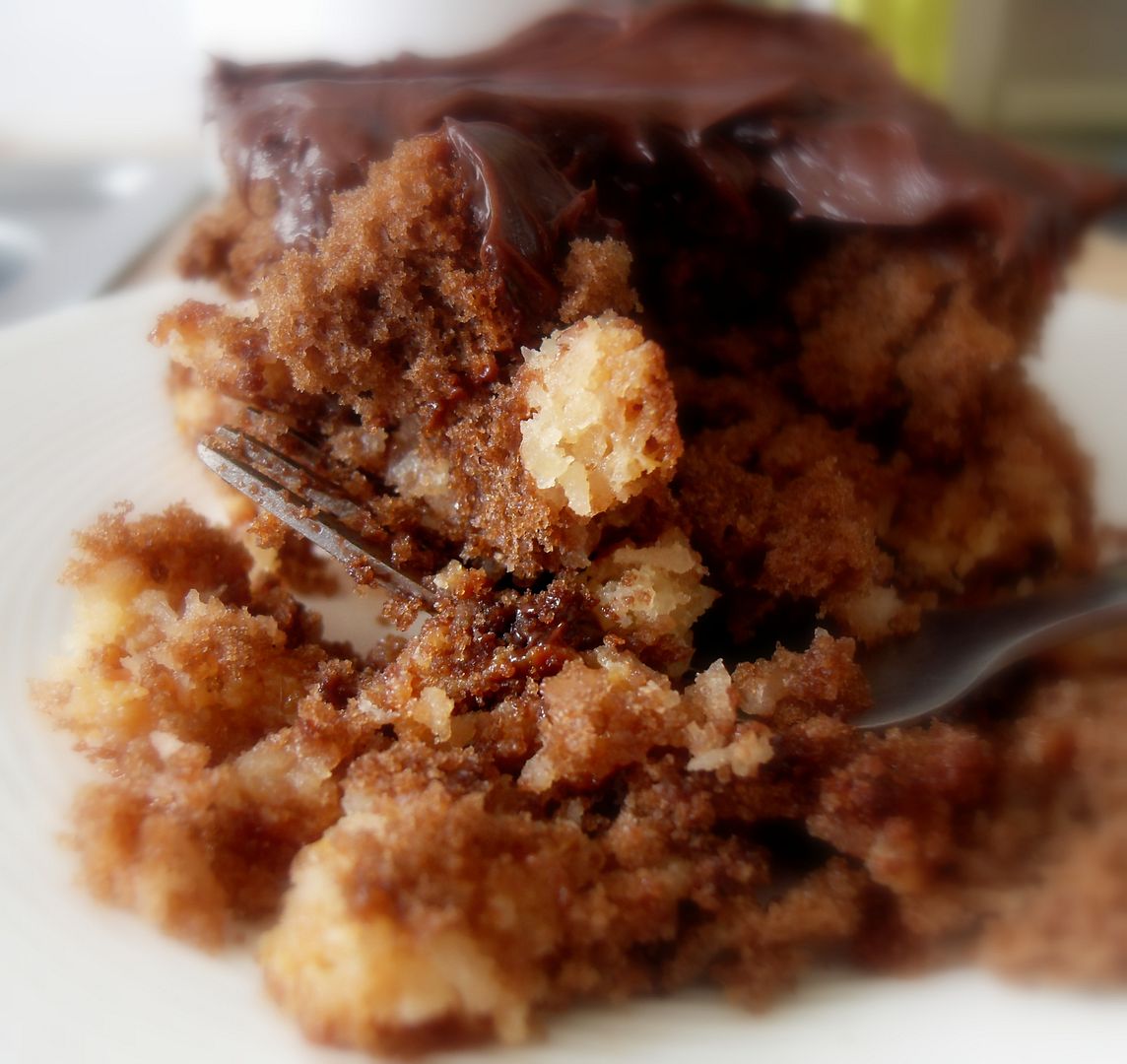 *Chocolate Bounty Cake*
Makes one 9 by 13 inch cake
Printable Recipe
A moist, quick mix chocolate cake, dolloped with a sweet bounty like coconut filling and topped with a chocolate buttercream icing. Delicious!
175g of plain flour (1 3/4 cups)
240g of granulated sugar (1 1/4 cups)
1 1/2 tsp baking powder
1/2 tsp bicarbonate of soda
1/2 tsp salt
4 ounces butter, softened (1/2 cup)
250ml of buttermilk (1 cup)
1 tsp vanilla
3 medium free range eggs
3 ounces good quality unsweetened chocolate, melted
For the filling:
1 397- tin of sweetened condensed milk (14 ounce,NOT evaporated milk)
7 ounces of flaked coconut (2 2/3 cups)
1 tsp vanilla
Chocolate Buttercream:
2 ounces dark chocolate melted
150g of butter, softened (2/3 cup)
520g of icing sugar, sifted (4 cups)
1 tsp vanilla
2 to 4 TBS milk
Preheat the oven to 180*C/350*F/ gas mark 4. Butter and flour a 9 by 13 inch cake tin, shaking out an excess flour. Set aside.
Measure all the cake ingredients into a large bowl. Beat with an electric whisk until all the ingredients are moistened, and then beat for about 3 minutes at medium speed. Spoon batter into prepared pan.
Mix together the sweetened condensed milk, flaked coconut and vanilla. Spoon over the top of the cake batter, in teaspoonfuls, being carefull not to touch the sides of the pan.
Bake for 35 to 40 minutes until the top springs back when lightly touched in the centre. Cool completely before proceeding.
Beat together all of the ingredients for the buttercream until light and fluffy. Spread over the top of the cake. Cut into squares to serve.