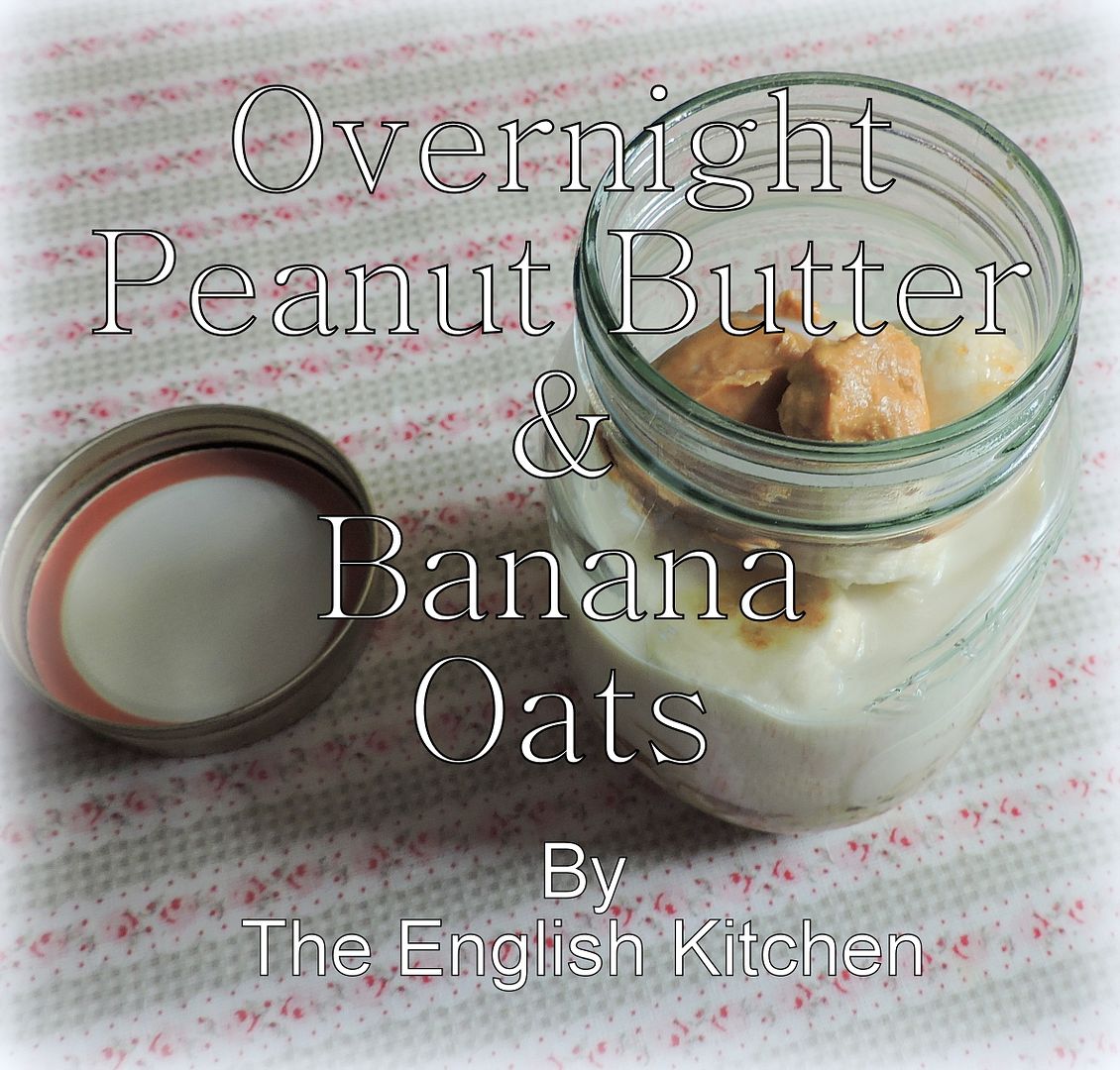 I am late coming to the overnight oats party. I discovered the delights of them just the other day and I am in love! This recipe is a riff on one I found on
Crunchy Creamy Sweet
. I made it exactly as described the first night and I have been playing with it ever since.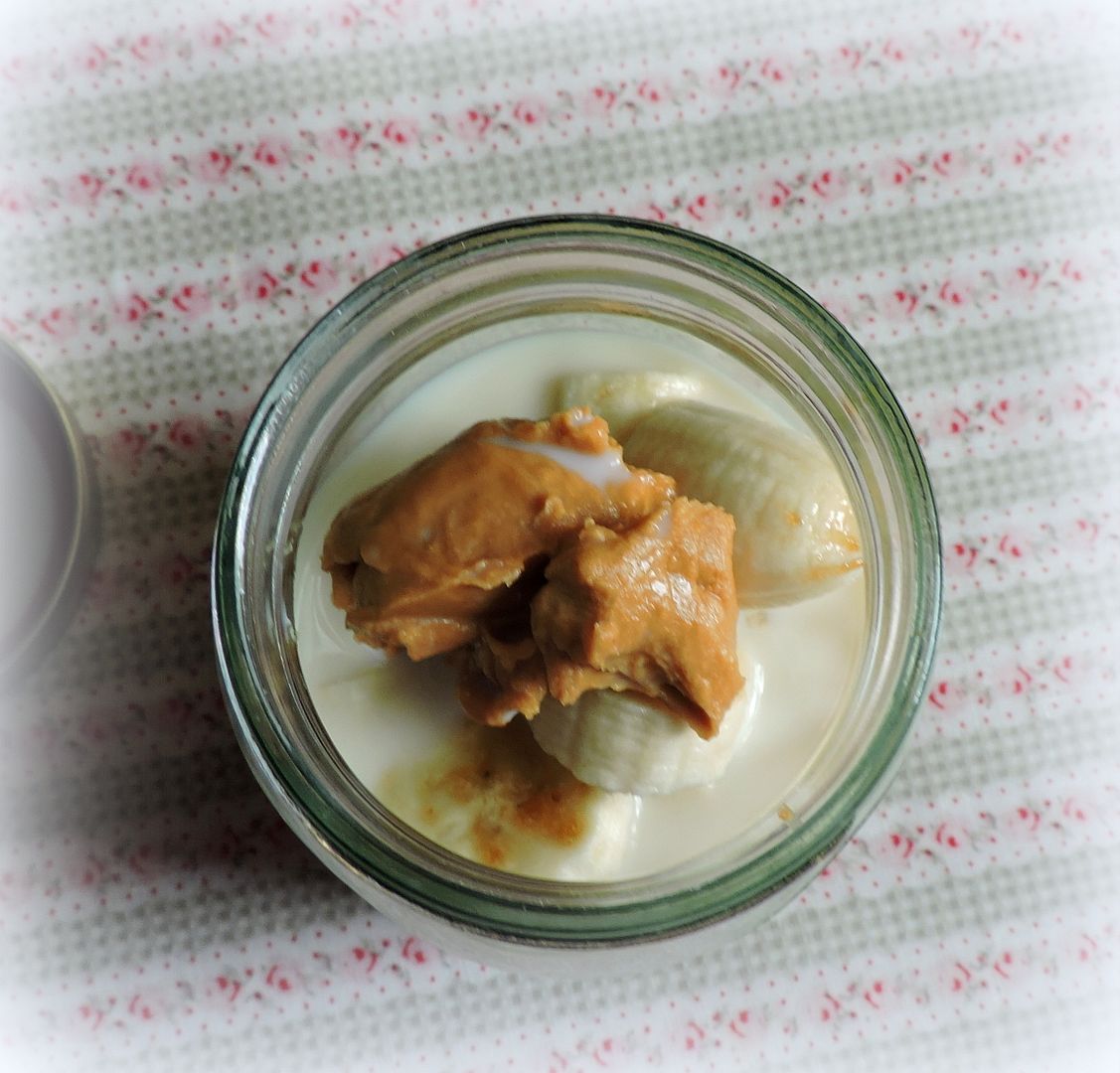 I tried it another day with dried banana chips and three nut butter. Don't try it. Blecch. The dried bananas did not work at all, although the three nut butter was okay (and sugar free).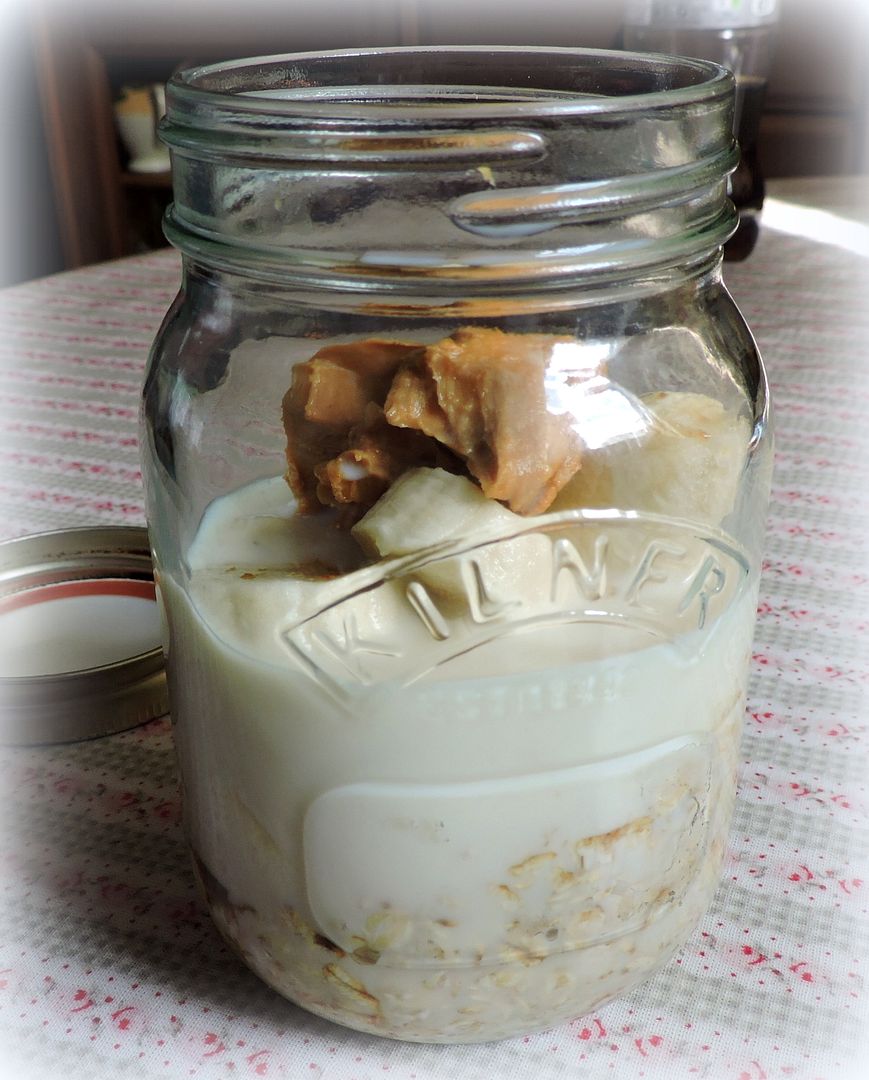 I have used agava syrup, date syrup, maple syrup, stevia, etc. Best to leave it just as is, except I do cut the brown sugar amount in half. (Diabetic)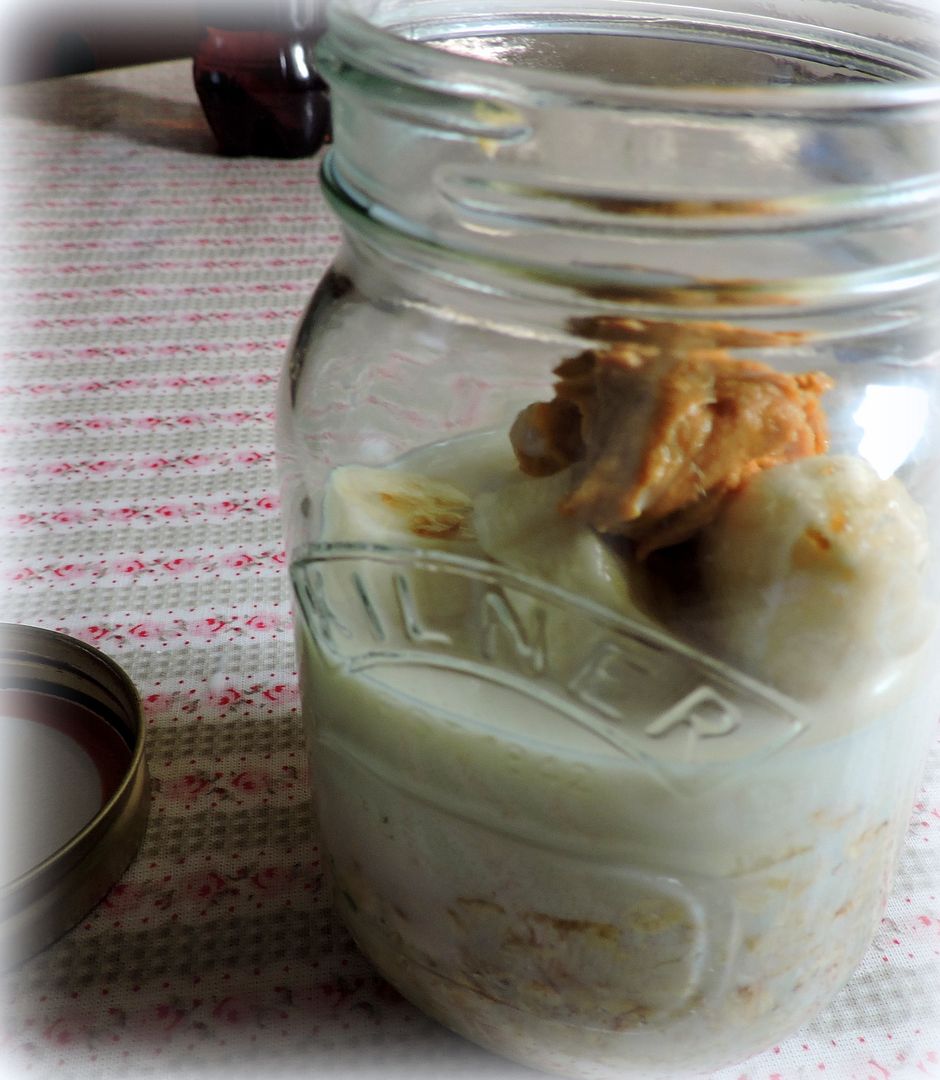 I have left the sugar out altogether and added some raisins, which was very good. You could also add a few chocolate chips. I like the dark. This is a delicious way to get your morning oats!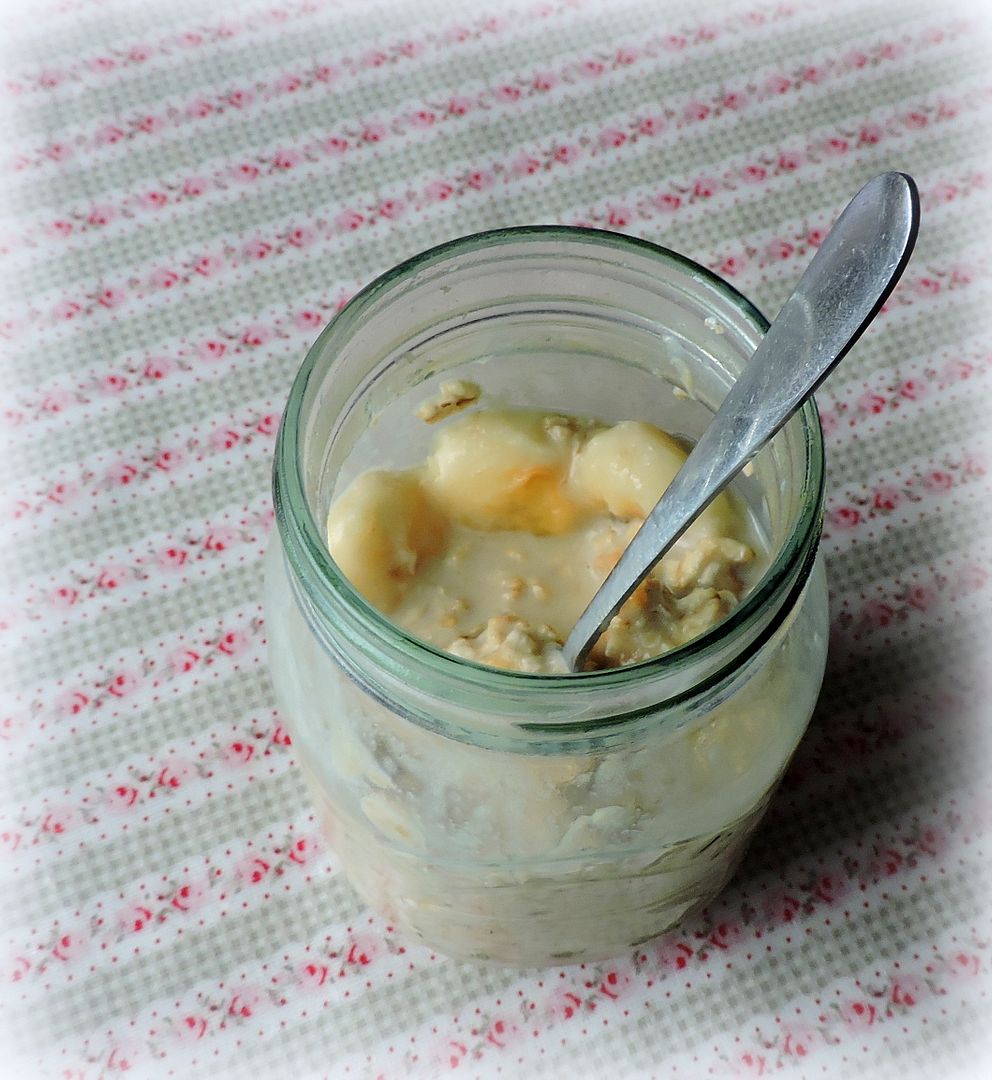 *Peanut Butter and Banana Overnight Oats*
Makes 1 serving
This is delicious and quite healthy. Its also very easy to do. One of my favourite breakfasts. If you are not doing refined sugars, just add coconut sugar, or agave syrup, maple sugar, etc. Whatever floats your boat!
60g old fashioned rolled oats (3/4 cup)
6 fluid ounces milk (3/4 cup, any kind you enjoy)
1 small banana, peeled and sliced
2 tsp brown sugar (or your favourite sweetener)
1 TBS peanut butter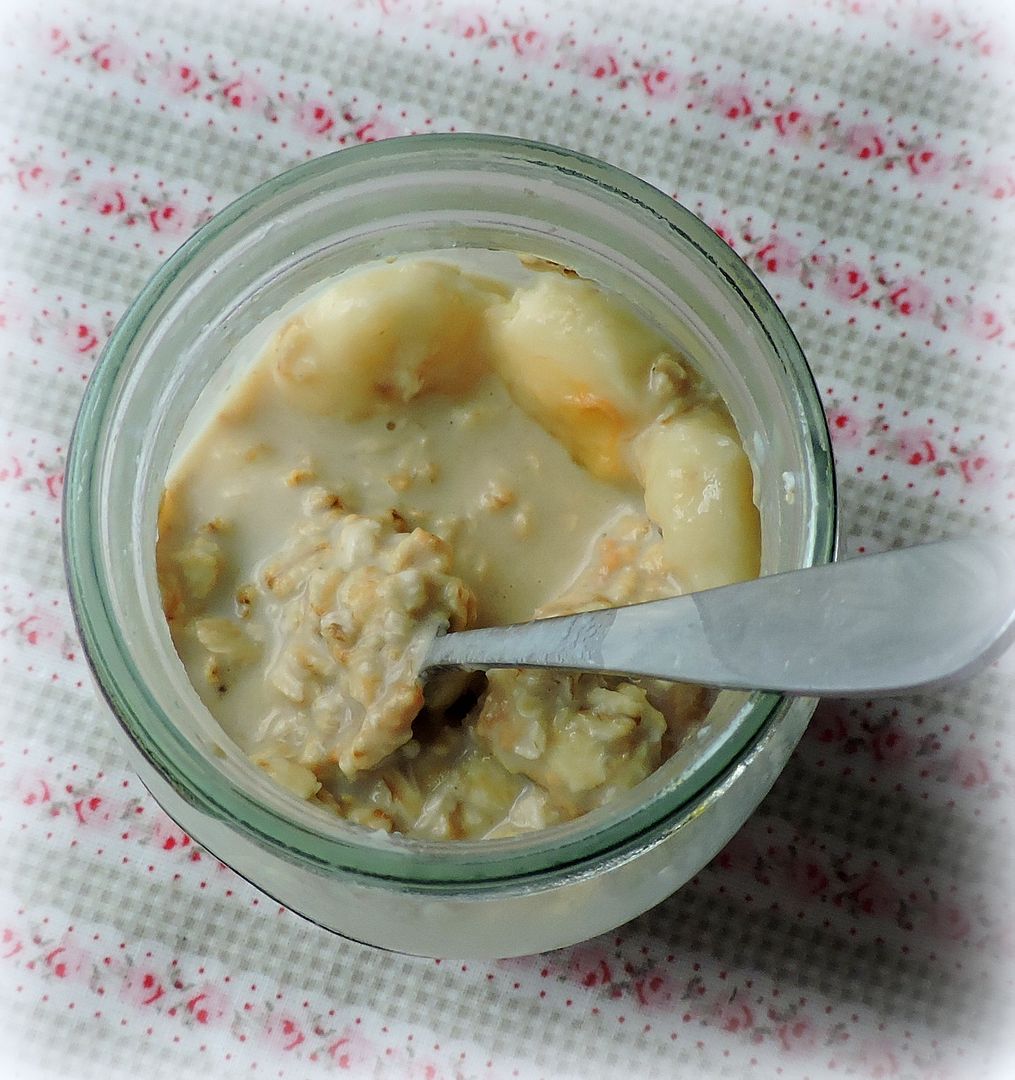 Layer all ingredients in a mason jar beginning with the oats and ending with the milk. Put the lid on and shake well to combine ingredients. Store in the refrigerator overnight and enjoy in the morning.
Bon Appetit!