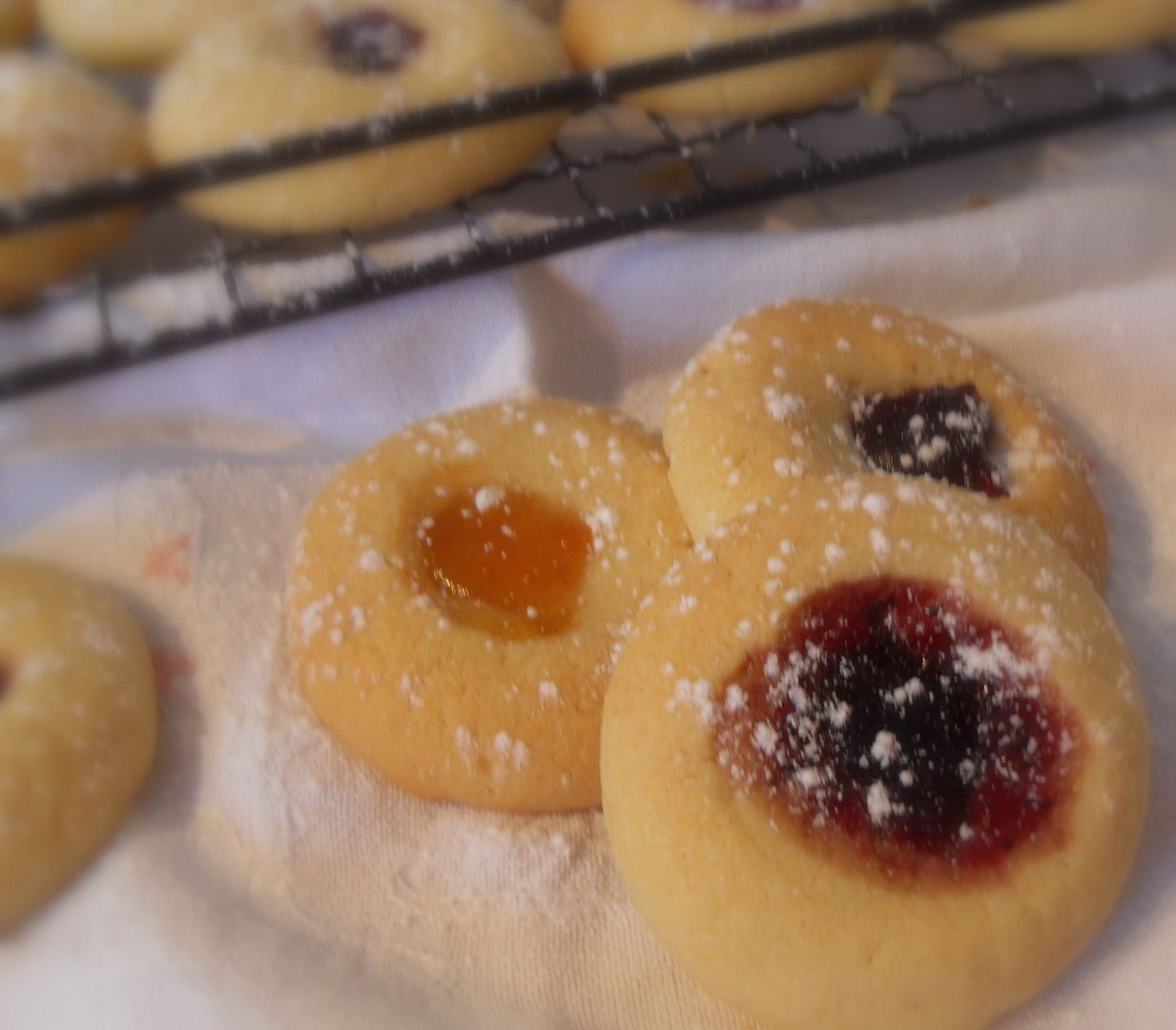 I have a special friend who is celebrating a birthday today and I wanted to bake her something special to help mark the day and celebrate it in a special way.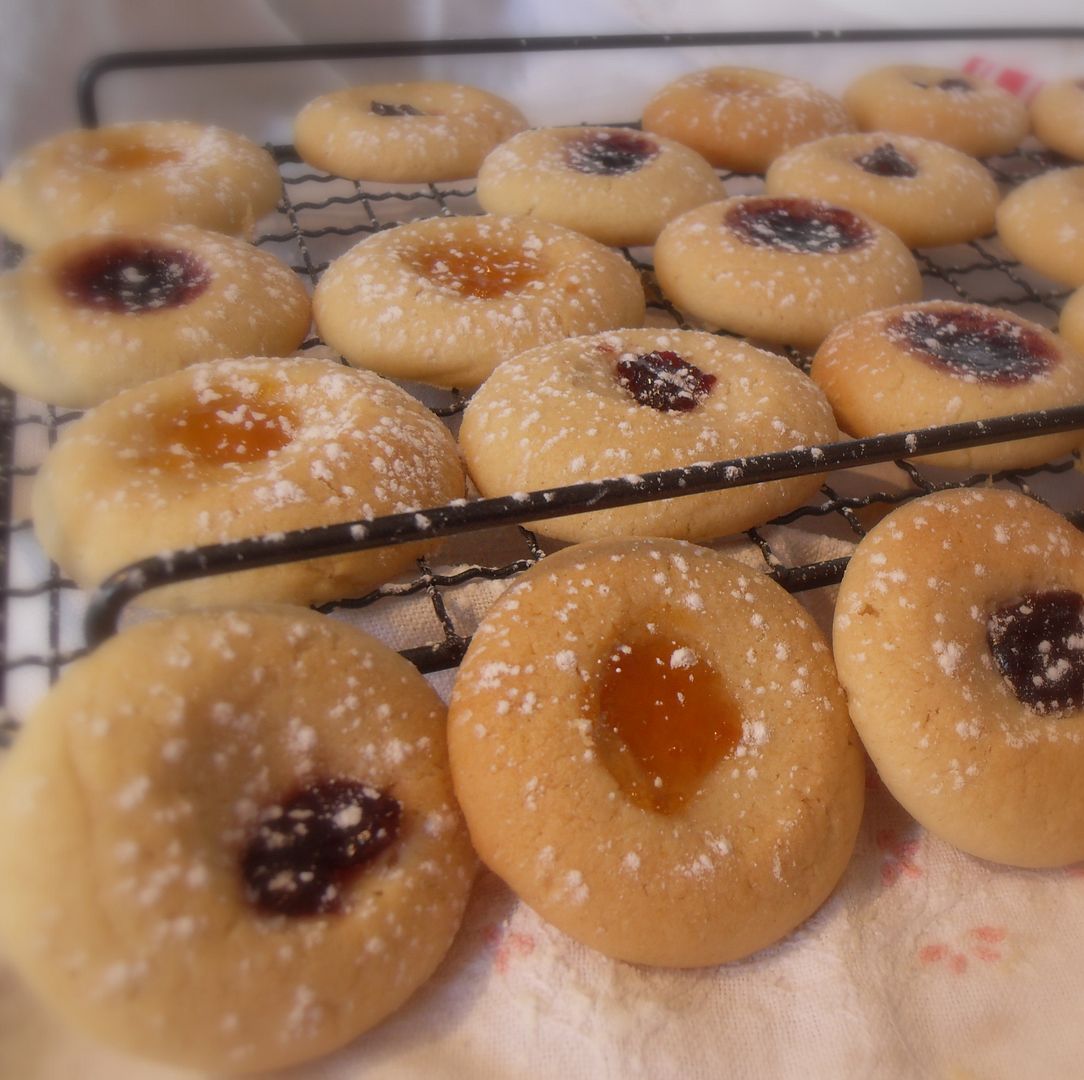 Some people might get upset if you buy them a gift . . . it makes them feel obligated or something, but they never seem to mind if you gift them with a box of cookies!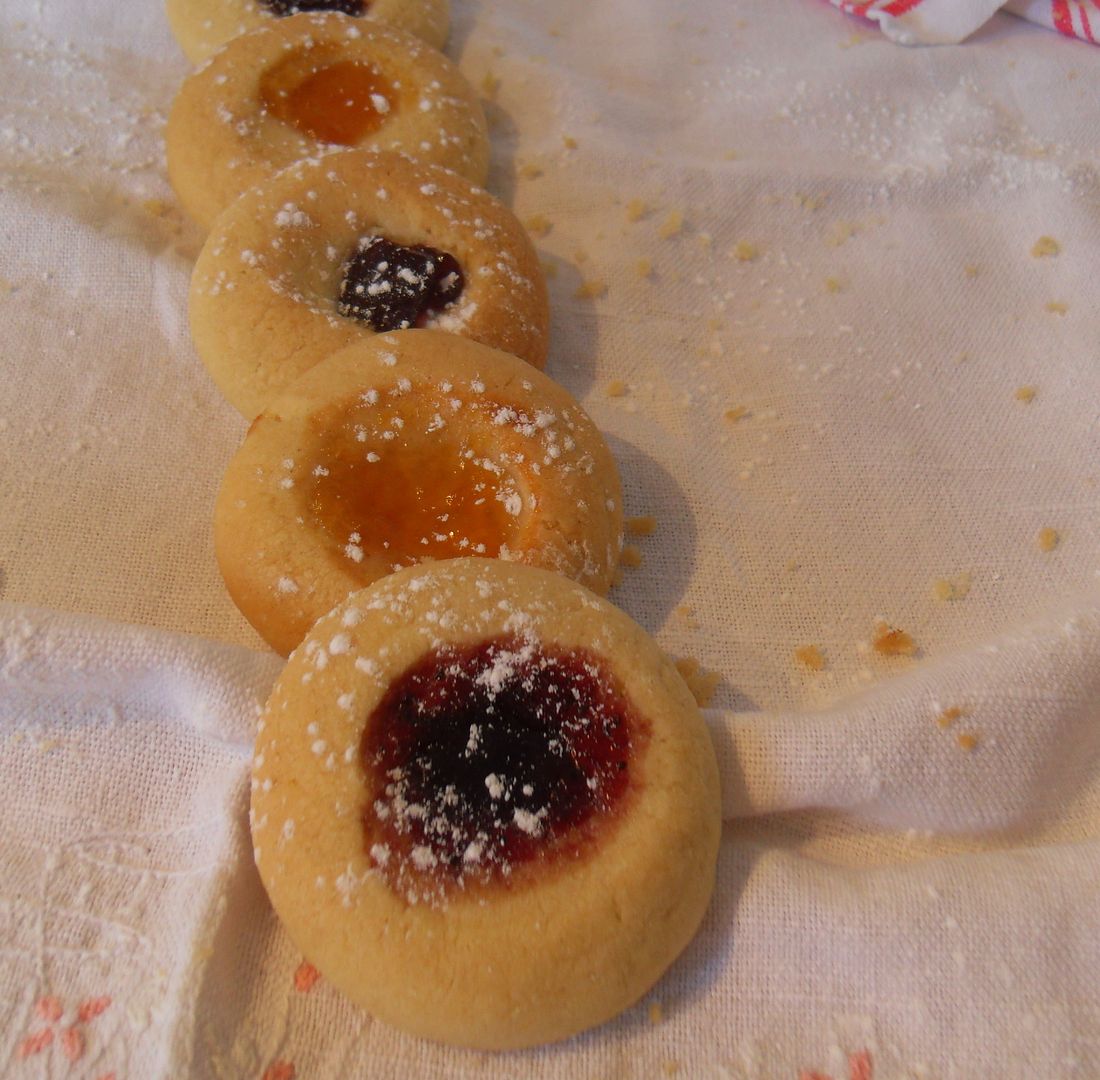 I really love gifting people with hope baked goodies to them celebrate their special days.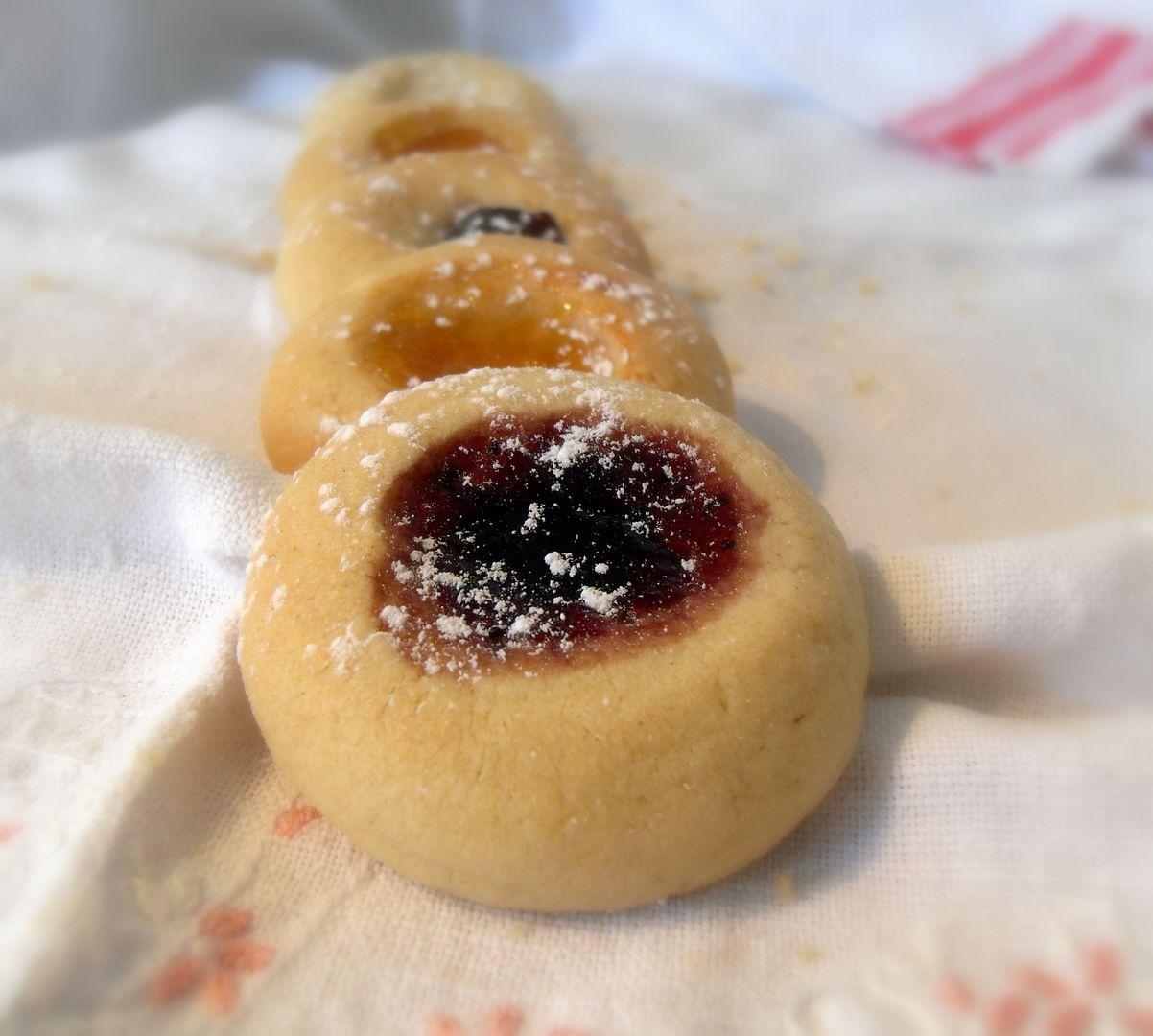 I did want to make her something extra special for today though and so I baked her a Victoria Sponge cake . . . just a small one . . . she is rather elderly and a large one would not get eaten.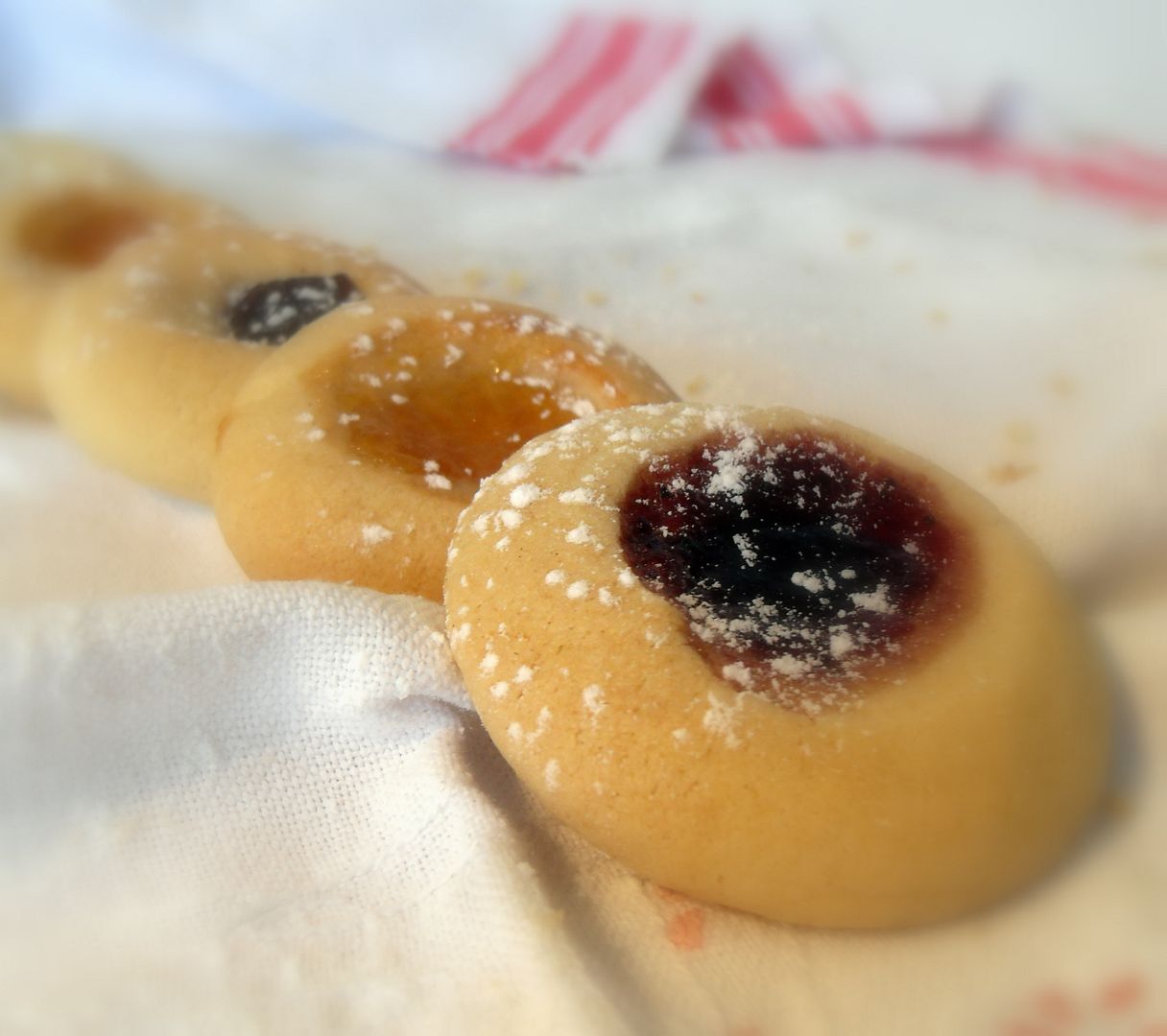 But a small cake and then . . .
these
lovely cookies. They are sure to do down a real treat. I just love Jammy Thumbprints, and I think she will love them too.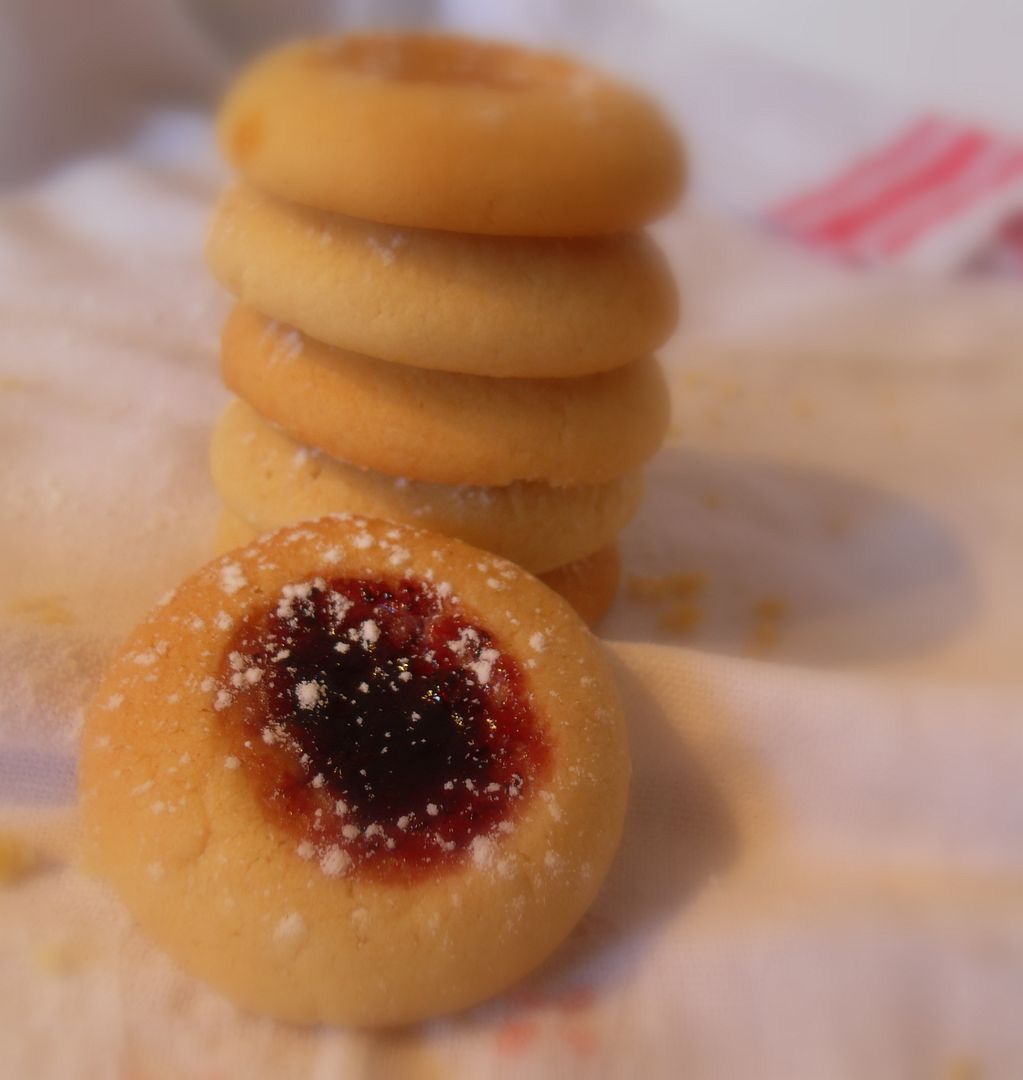 I just know she will have all sorts of people popping in off and on all day to bring her their Happy Birthday wishes and these cookies should come in really handy!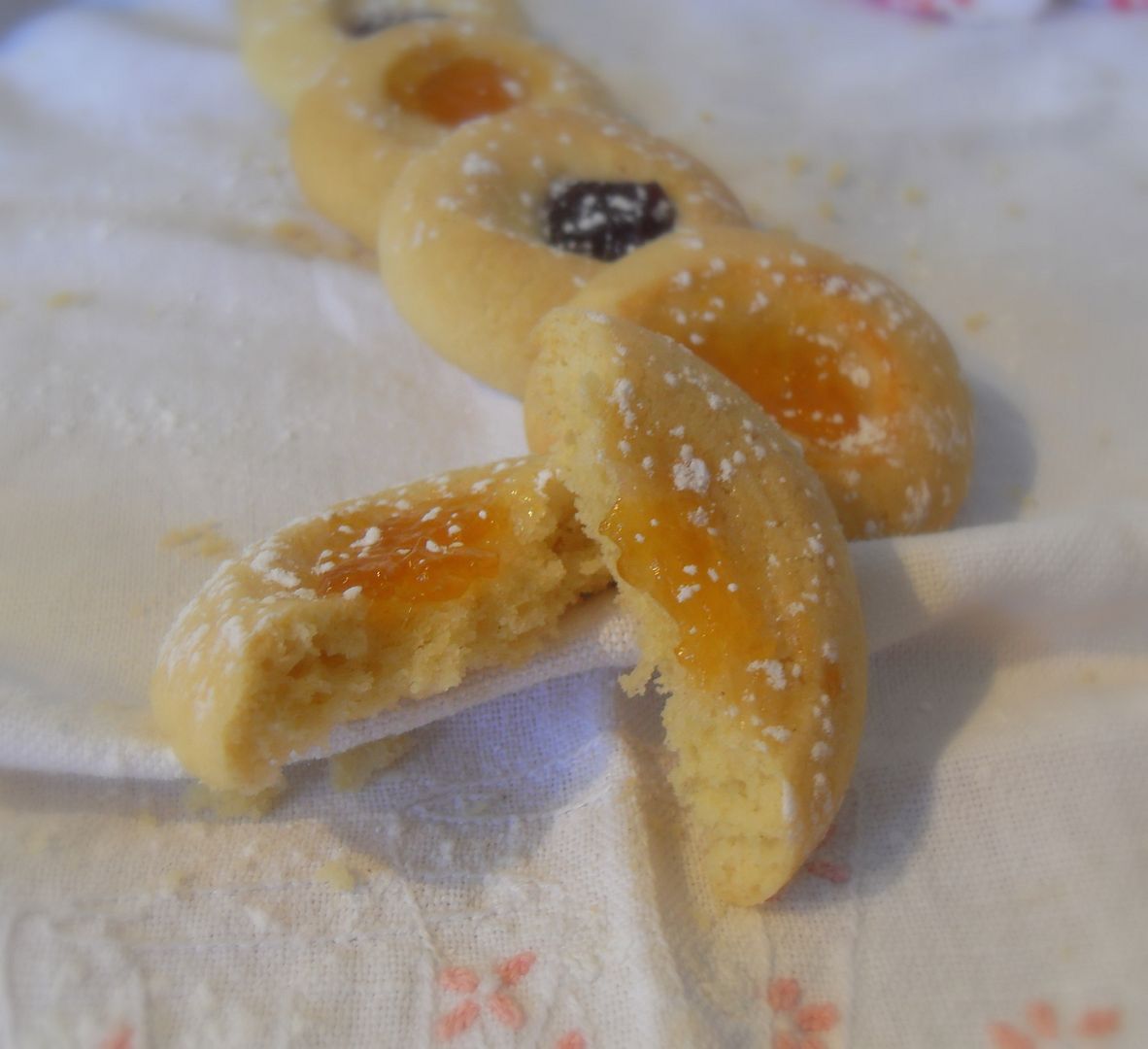 Crisp and buttery and filled with tasty, sweet jam. It goes so well with the almost shortbread texture of these lovely biscuits. You can use any flavour of jam you want, or a combination. All are delicious!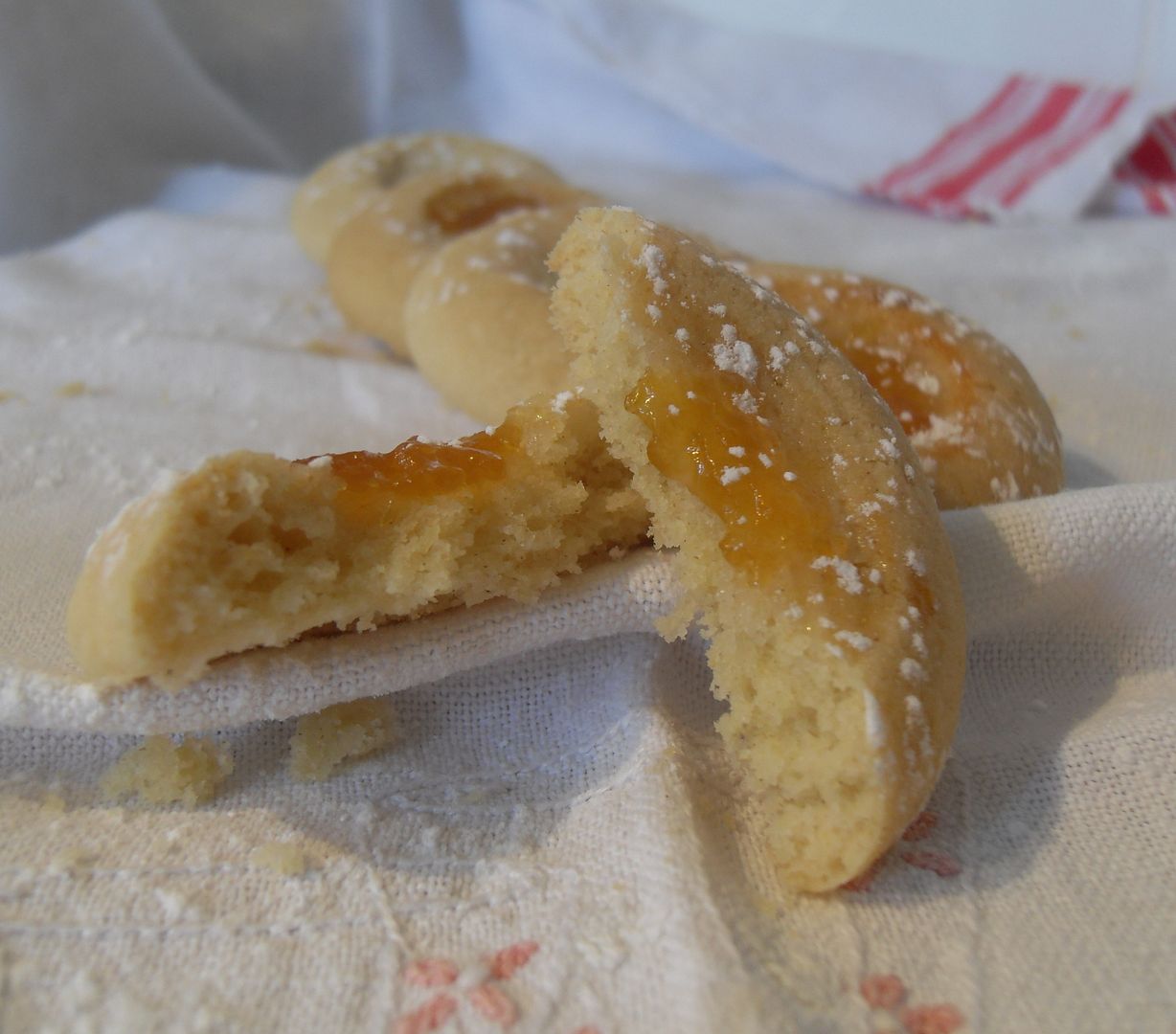 *Jammy Thumbprints*
Makes about 45
Printable Recipe
A buttery cream cheese cookie dough filled with your favourite jam and then baked until crisp and golden. The perfect teatime treat!
250g (9 ounces) unsalted butter
140g (1 cup) Icing sugar, sifted
1 egg yolk, lightly beaten
90g (3 1/4 ounces) cream cheese, cut into chunks
1 1/2 tsp vanilla extract
1 tsp finely grated fresh lemon zest
350g of plain flour, sifted (2 3/4 cup flour)
1/4 tsp baking powder
1/2 tsp baking soda
pinch salt
2 TBS each of three of your favourite flavours of jam
Preheat the oven to 180*C/350*F/ gas mark 4. Butter three baking trays. Set aside.
Using an electric whisk cream together the butter, sugar and egg yolk until pale and fluffy. Beat in the cream cheese, vanilla and lemon zest. Whisk together the flour, baking powder, soda, and salt. Stir the flour mixture into the creamed mixture using a wooden spoon, until a soft dough forms. Let sit for about 10 minutes so that the dough can firm up.
Shape TBS of the dough into 1 inch balls. Place evenly spaced about 2 inches apart on the prepared baking sheets. Using your thumb make an indentation in the middle of each. Fill each indent with 1/4 tsp of jam. Bake in the heated oven for 10 to 12 minutes until light golden. Allow to cool on the baking sheets for several minutes before lifting off to finish cooling on a wire rack.
Note - if desired you can dust with some icing sugar before serving. These cookies will store well up to 3 days in a tightly covered container, but are best if eaten on the day.