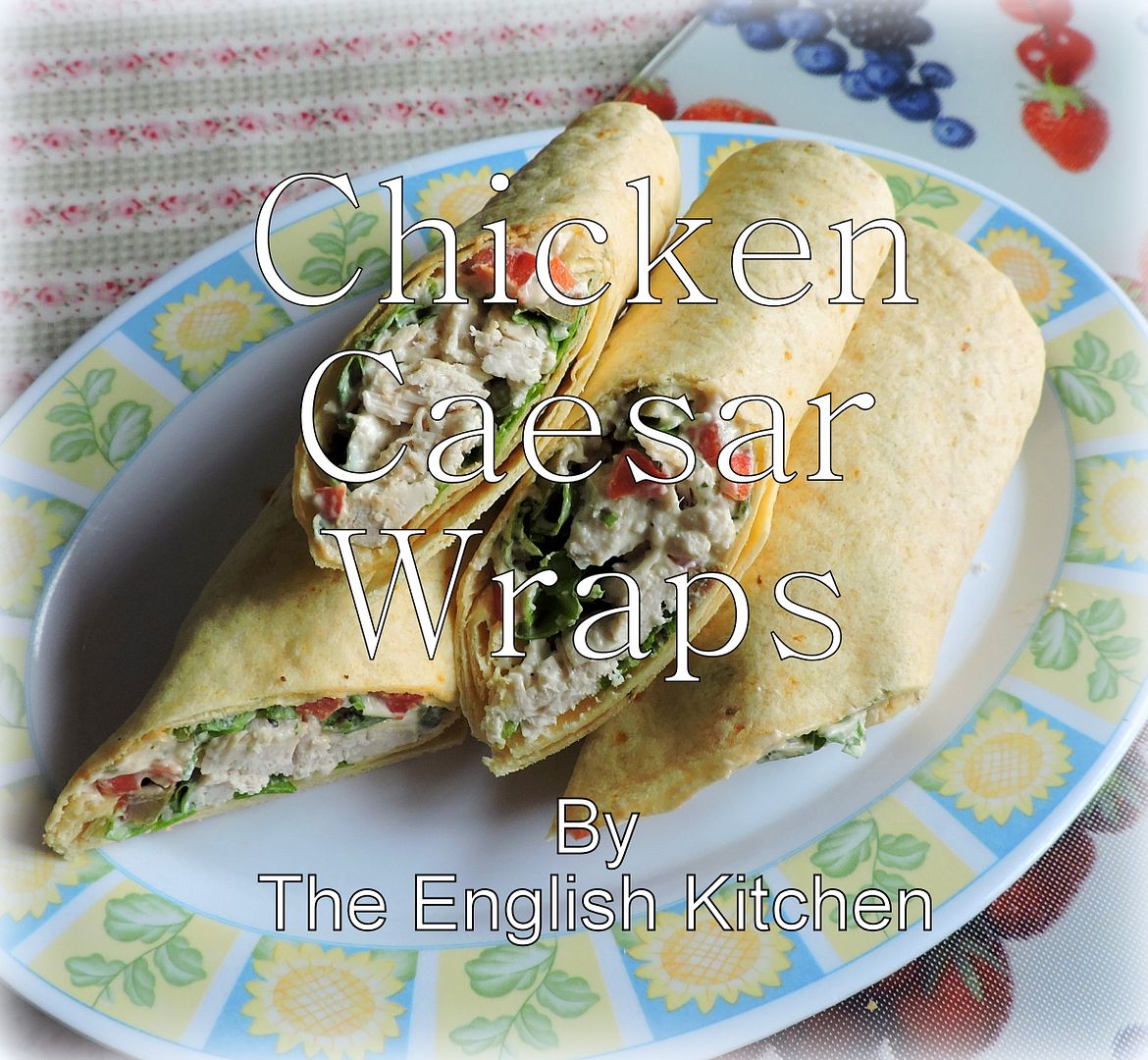 These Chicken Caesar Wraps make a really lovely and quick light supper or lunch for those days that its just to hot to cook, or when you are lacking in time and inspiration. Wit a bit of salad on the side, you have a delicious meal that is really very simple to make.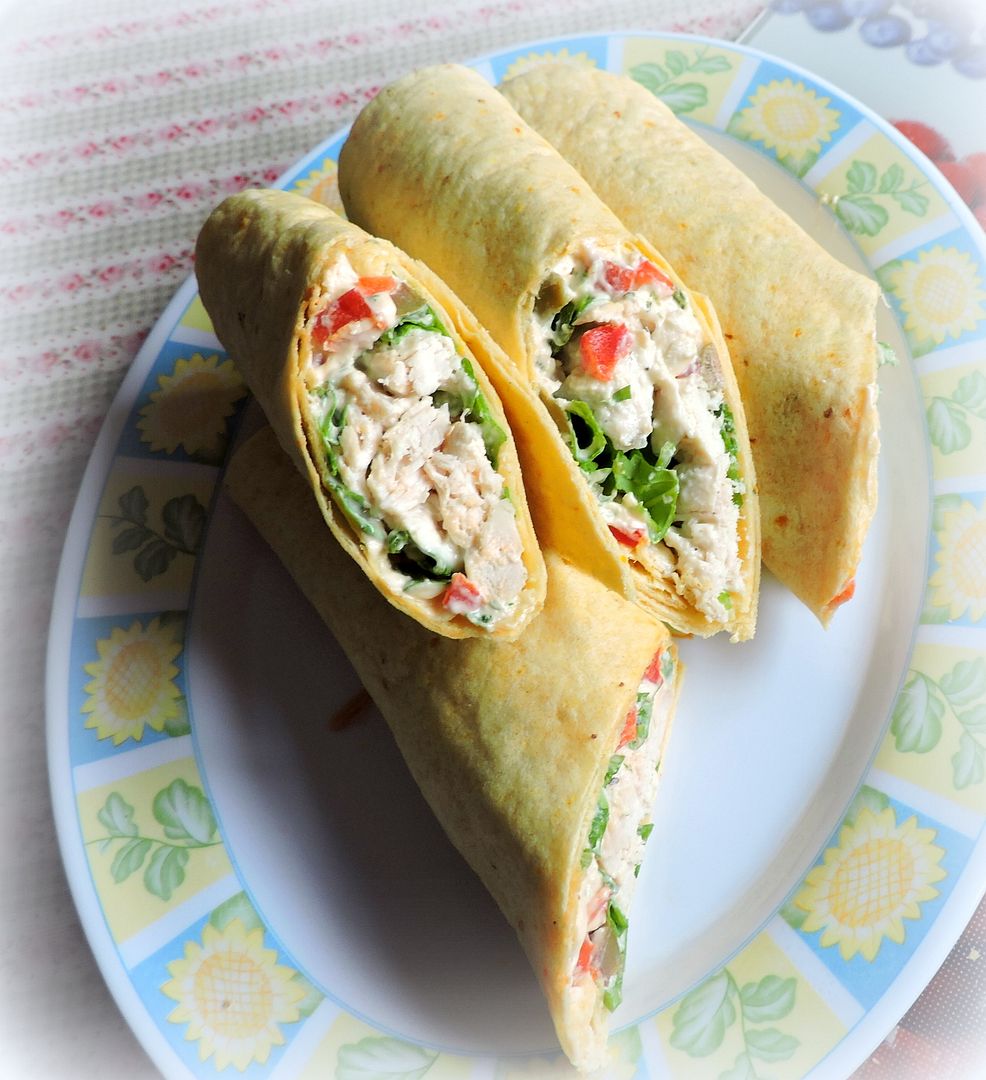 They're also perfect to take on picnics or as a brown bag lunch for either work or school.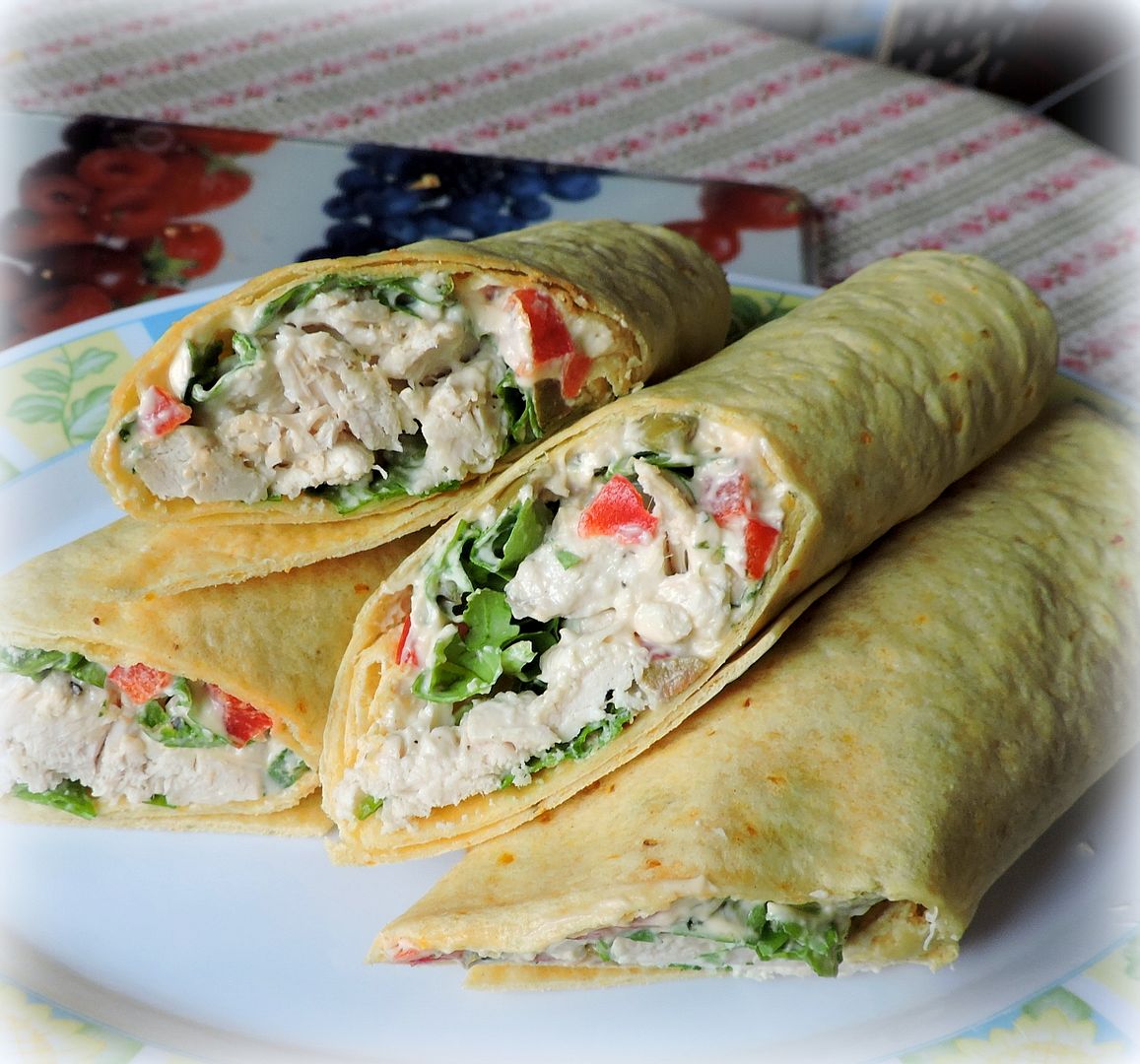 They make a big change from the normal sandwich and are very healthy, especially if you choose to use low fat ingredients, and I did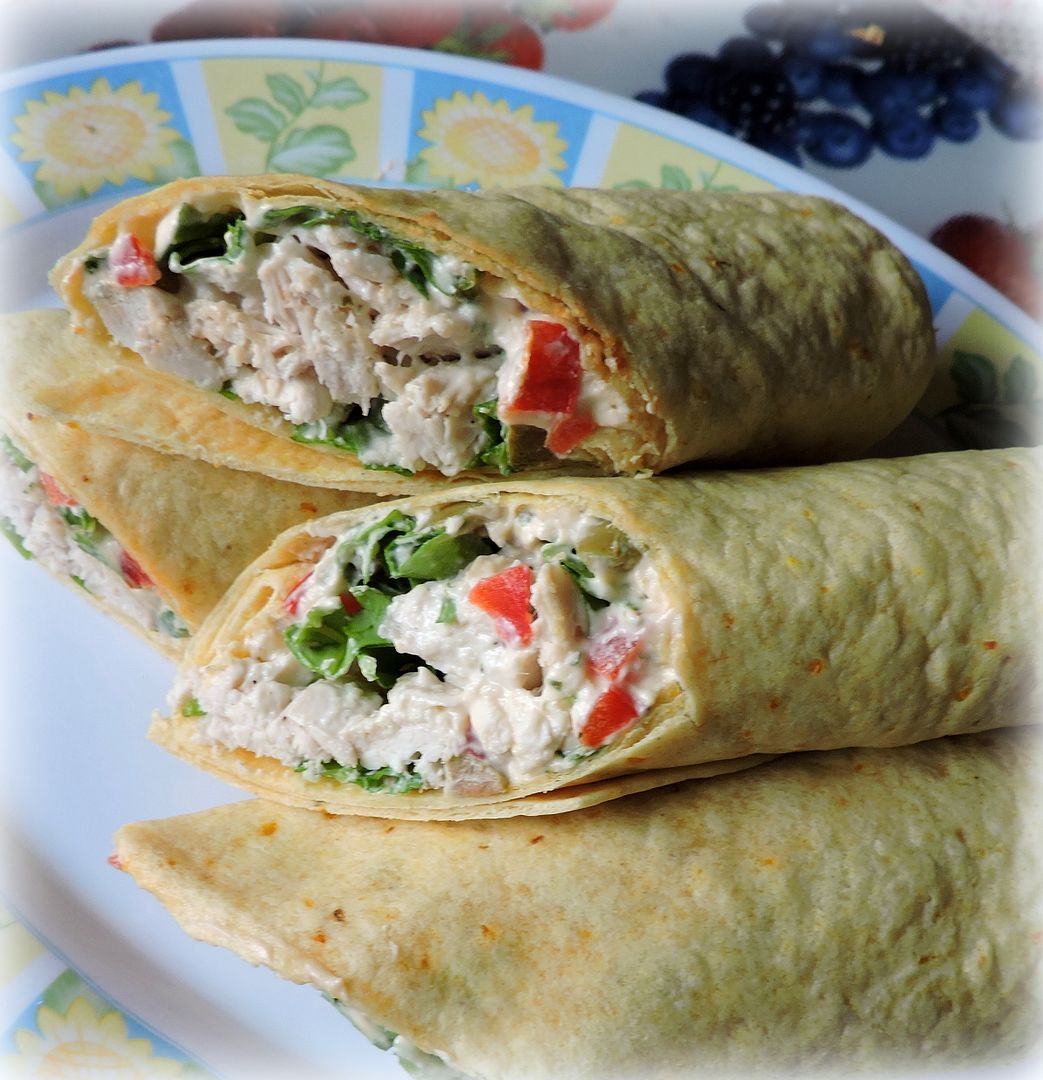 Tortillas are spread with a simple cream cheese, flavoured with a delicous caesar dressing, and then topped with a chicken salad, made with a mix of the remaining caesar dressing, shredded chicken and peppers. Topped with lettuce and some low fat cheese, and then tightly rolled up, these really moreish delights are ready to grab and go!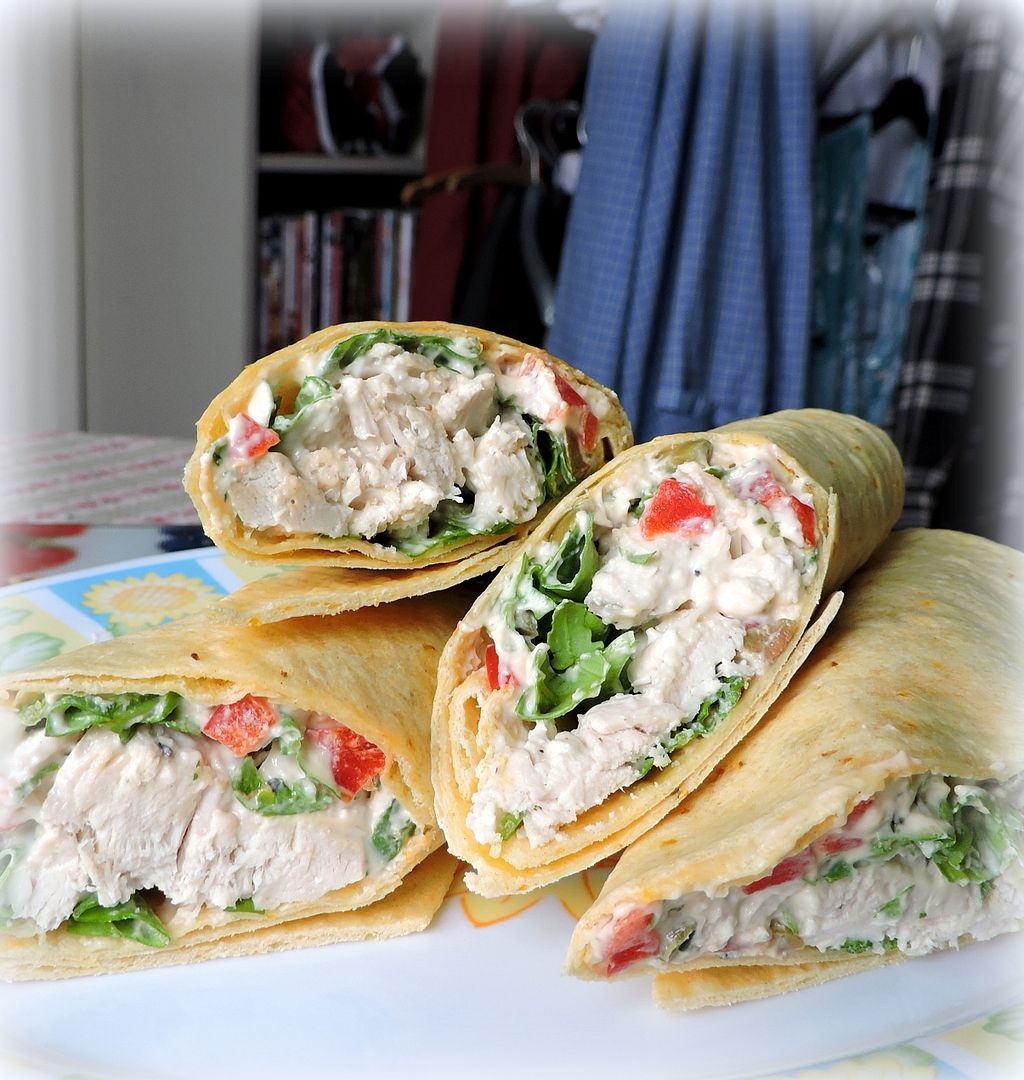 *Chicken Caesar Wraps*
Makes 5
Simple, light and delicious. You can make and take to work or on a picnic, or just enjoy at home. Add a nice salad on the side for a lovely light supper! You can use light or low fat ingredients and make it quite healthy also.
110g of Caesar Salad Dressing (1/2 cup)
90g of finely grated Parmesan Cheese (1/2 cup)
1 1/2 tsp lemon juice
1 clove of garlic, peeled and minced
ground black pepper to taste
250g of low fat cream cheese (8 ounces)
1 head of romaine (Cos) lettuce, washed and chopped
1/2 large red pepper, diced
a handful of olives sliced
5 whole wheat tortillas
3 chicken breasts, cooked and shredded
grated cheese of your choice (I like medium low low cheddar)
dash of garlic salt
Combine the dressing, Parmesan, lemon juice, garlic and black pepper. In a separate bowl, beat the cream cheese until smooth and then stir in half of the dressing mix. Set aside. Stir the red pepper, olives and chicken into the other half of the dressing. Add a touch of garlic salt, if desired.
Spread a portion of cream cheese onto each tortilla. Top with a portion of the chicken salad and then the chopped romaine and greated cheese of your choice. Roll up tightly. Cut in half on the diagonal and enjoy!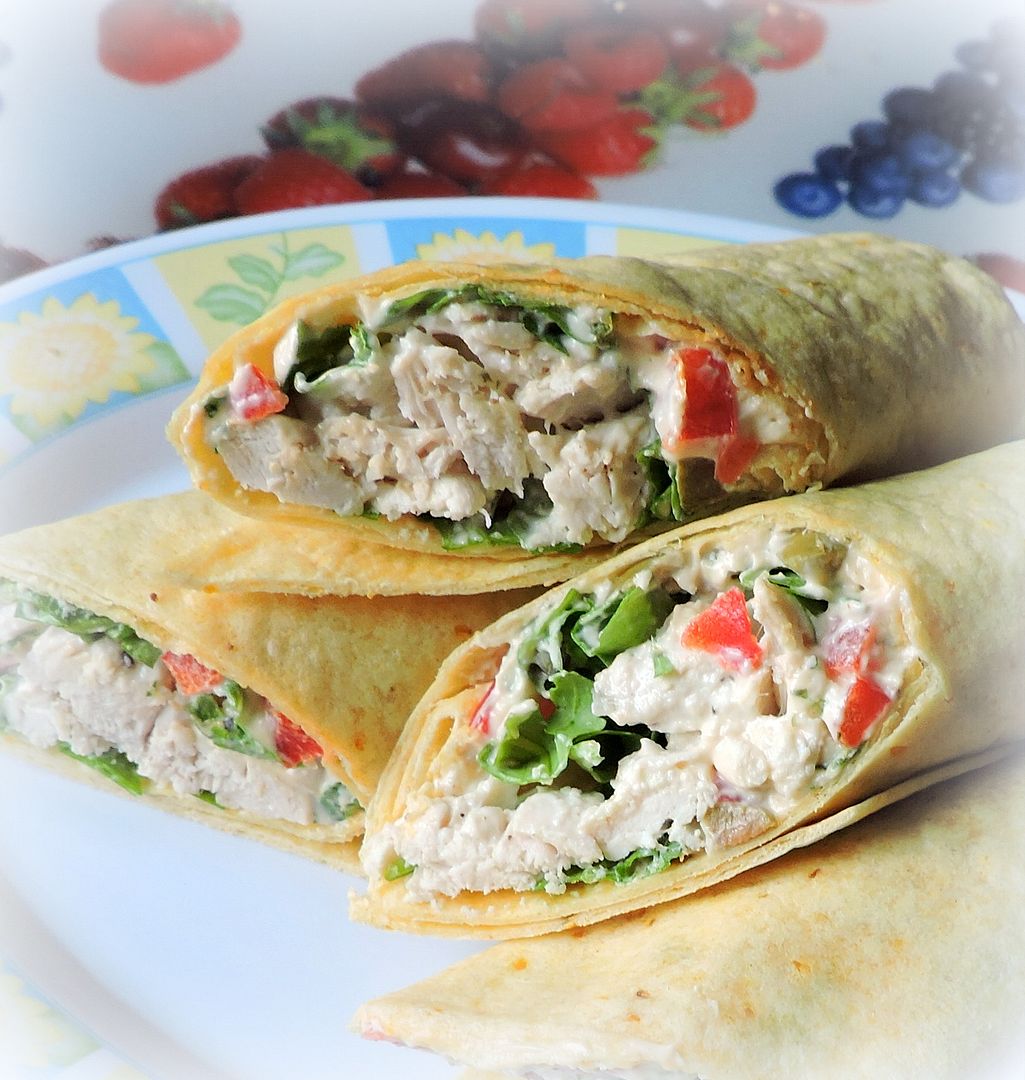 Simple, quick, healthy and delicious. You really can't go wrong! Its also a great way to make use of leftover chicken if you have some which needs using up!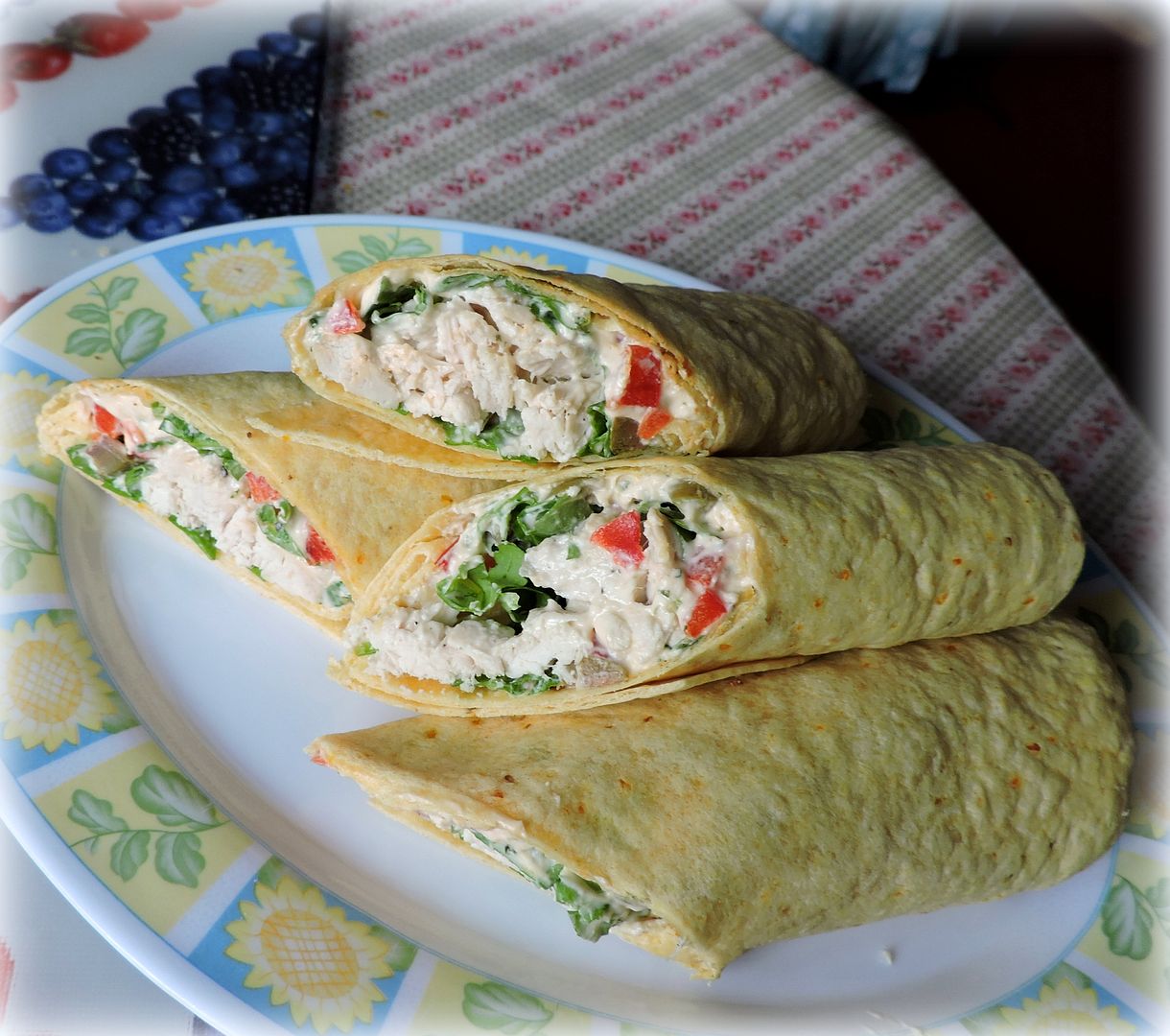 Enjoy! Bon Appetit!