Quintessentially British, these recipes will help Wimbleton tennis fans across the UK to celebrate the grand slam in style, with some indulgent sweet treats. Who needs strawberries and cream when you have cake and pavlova?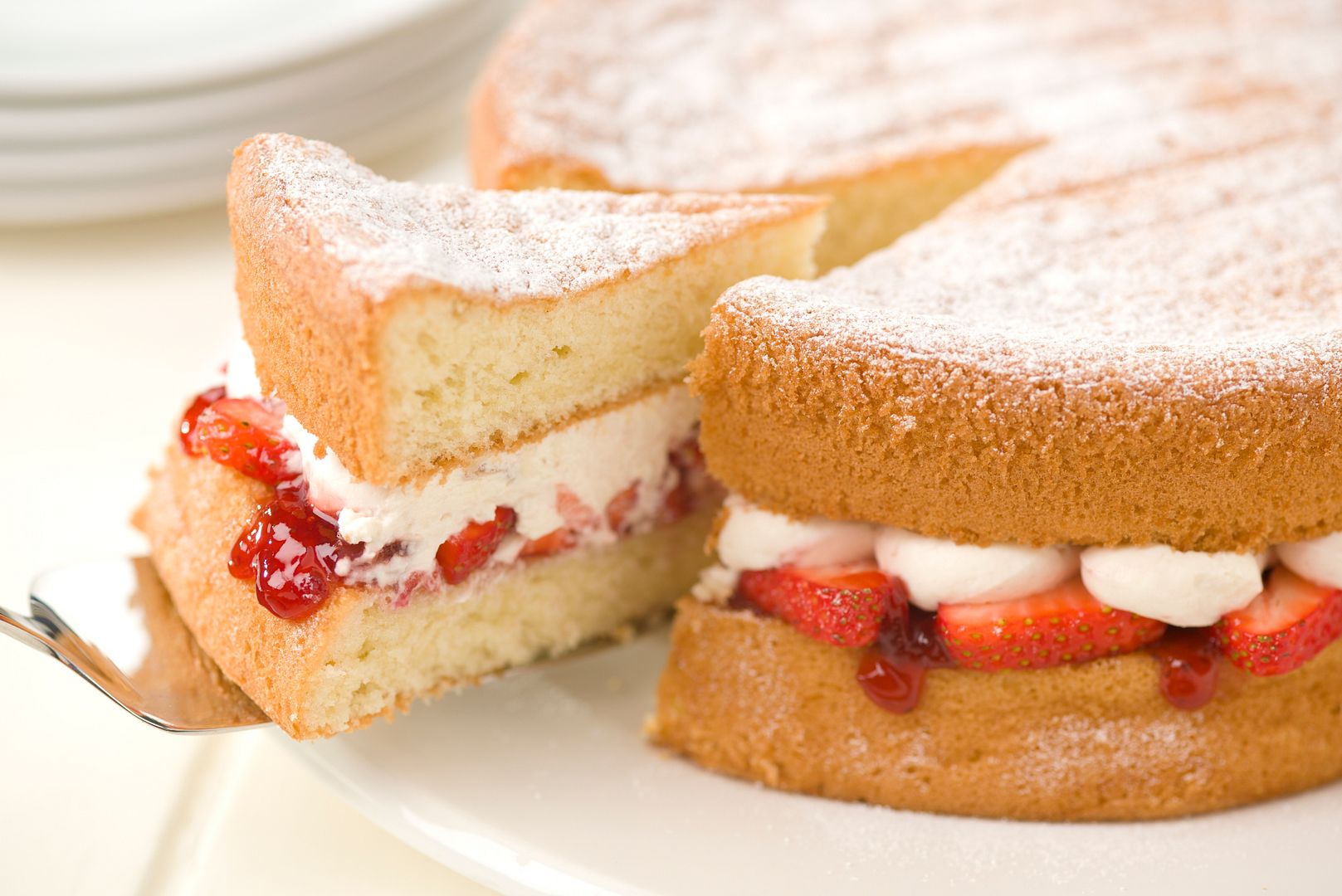 *Rachel's Victoria Sponge*
Serves 8
A delicious sponge filled with a yogurt cream filling, jam and fresh berries. From the people at Rachel's.
5 large free rane eggs
150g of caster sugar (3/4 cup)
few drops vanilla
150g flour, sifted (1 cup plus 1 1/2 TBS)
100ml vegetable oil (3 ounces)
200ml whipping cream (6 ounces)
100g Rachel's low fat Rhubarb yogurt (6 1/2 TBS)
4 TBS strawberry conserve
150g fresh strawberries, sliced (1 cup)
icing sugar to decorate
Preheat the oven to 180*C/350*F/ gas 4. Butter and line 2 8-inch round cake tins.
Whisk the eggs, sugar and vanilla together with an electric whisk. The mixture should double in volume and leave a trail. Using a large metal spoon, add half the flour and gently fold in. Follow this with half the oil and then add the remaining oil and flour. Pour the batter into each tin evenly. Bake for 35 minutes, untul golden and springy to the touch.
Allow the sponges to cool slightly in the tins and then tip out onto a wire rack to cool completely.
Once the sponges have cooled, whip the cream until soft peaks form and gently fold in the yogurt, trying to achieve a ripple effect. Sandwich the cakes together by spreading first the strawberry conserve, then adding the sliced strawberries and finally the cream and yogurt mixture.
Dust with icing sugar and serve, or chill until required.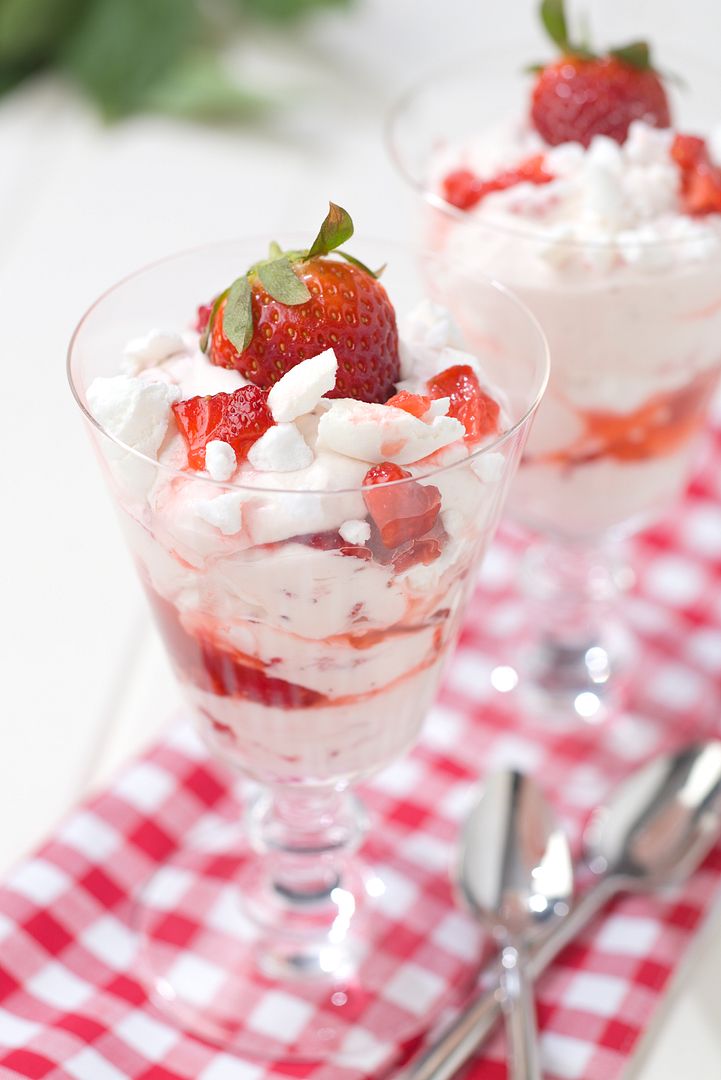 *Strawberry Eton Mess*
Serves 4 - 6
A quick and easy delicious dessert from the people at Rachel's.
200g strawberries, hulled and quartered (1 1/3 cups)
80g of icing or caster sugar (7 TBS)
4 shop bought meringues, crushed
300ml double cream, whipped (1 1/2 cups)
200g Rachel's Low fat Raspberry Bio Live Yogurt (3/4 cup)
In a large bowl, take the strawberries in a bowl and sprinkle over the sugar, with the back of a fork squash some of the berries to release their juices.
Add the crushed meringues, cream and yogurt and gently fold together with a spatula.
Soon into serving dishes or glasses and serve immediately.
Tip - Make this extra special by adding a drizzle of your favourite liqueur.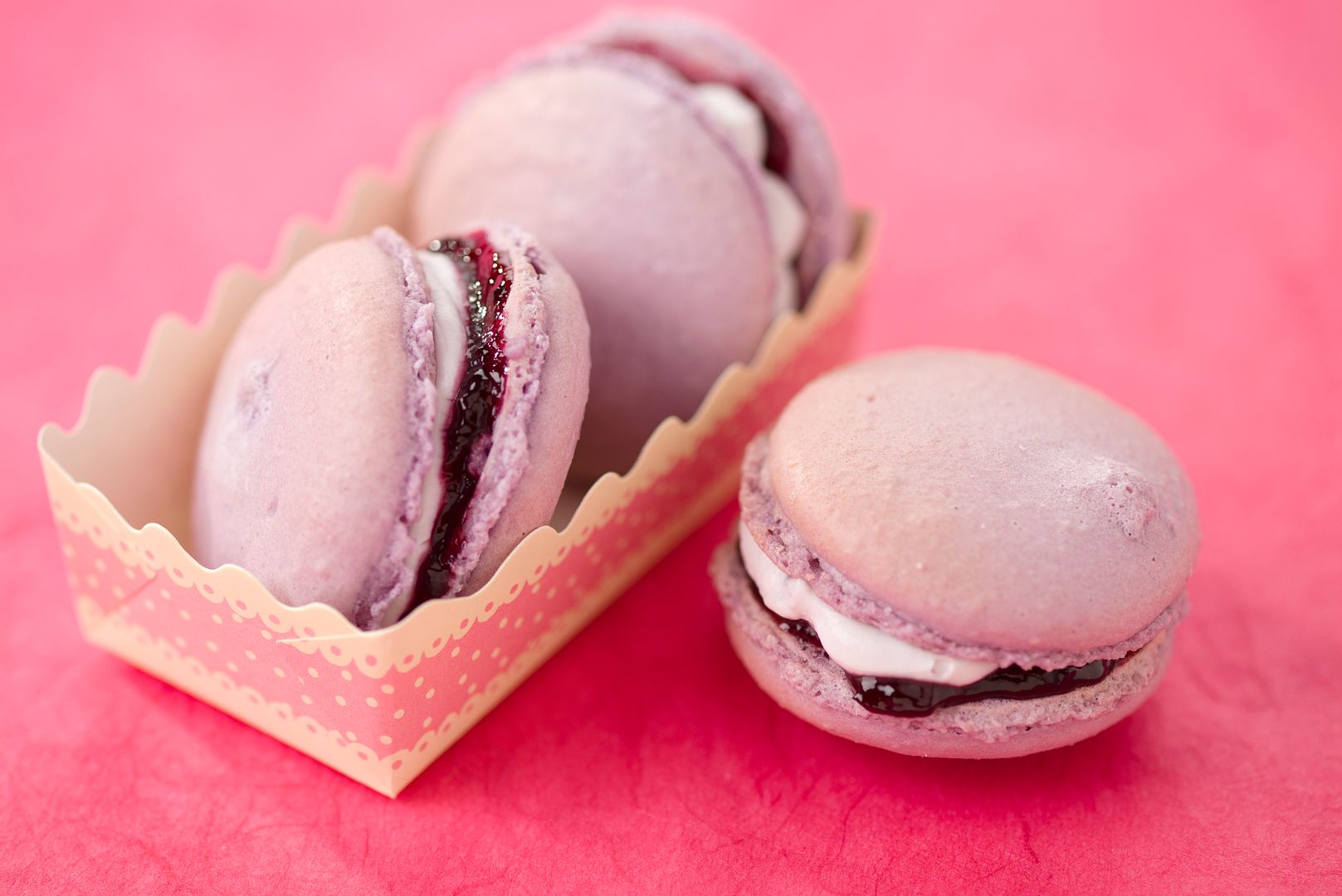 *Blueberry Macaroons*
Makes 16
The macaroons will keep well iin an air-tight container unfilled until you are ready to eat them.
110g icing sugar (13 1/2 TBS)
60g ground almonds (3/4 cup)
60g egg whites (usually 2 large eggs)
40g of caster sugar (3 1/2 TBS)
few drops lilac food colouring
100g Rachel's 0% fat Greek Style Blueberry Yogurt (6 1/2 TBS)
100g mascarpone (6 1/2 TBS)
blueberry jam
Preheat the oven to 170*C/325*F/ gas mark 3. Prepare 2 baking sheets and line with baking paper.
Sift the ground almonds and icing sugar together and then blitz together in a food processor on full power until a fine powder has formed.
Whisk the egg whites, sugar and food colouring until you have a firm and shiny meringue. Using a large metal spoon, gently fold in thirds th eicing sugar and almond mixture. Do not overmix, wen the spoon is pulled through the mixture it should flow back together.
Using a piping bag with 12 inch round nozzle, carefully pipe circles onto the baking tray ensuring adequate spaces between each macaroon. If a peak forms, use a wet finger to smooth down. Tap the tray down to release any air bubbles. leae to dry for 15 minutes.
Bake for approximately 10 minutes until the macaroons have frilly feet and easily peel away from the baking sheeet. Allow to cool completely on a wire rack.
Meanwhile prepare the filling. Mix together the yogurt and mascarpone and whisk until smooth and well combined. sandwich the macaroons with a small blog of blueberry jam and a teaspoon of the yogurt and mascarpone mixture. Gently press together. Repeat until you have 8 pairs of macaroons.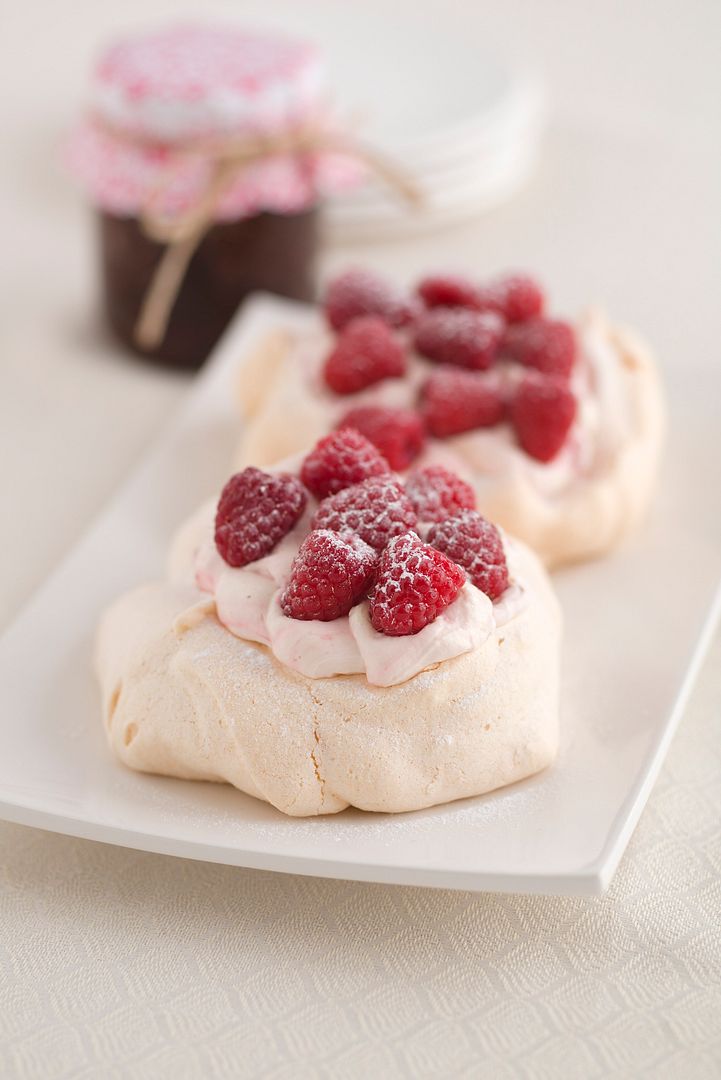 *Rachel's Raspberry Pavlova*
Serves 6
You can choose to make this as either one large pavlova or as six individual pavlova's.
3 large free range eggs, separated
175g of caster sugar (14 1/2 TBS fine granulated sugar)
Topping:
275ml whipping cream ( 1 1/4 cups)
200g Rachel's Low Fat Raspberry yogurt (3/4 cup)
fresh raspberries
icing sugar to dust
Preheat the ovne to 140*C.300*F/gas mark 2. Le a large baking tray with baking parchment or greaseproof paper. Set aside.
Using a clean bowl, whisk the egg whites until stiff peaks form. You should be able to turn the bowl upside down without the whites sliding out. Gradually add the sugar, whilst continuing to whisk. Spoon the meringue in 6 individual blobs onto the prepared baking tray, or spoon into one large blob.
Place the tray into the oven and bake for approximately 40 minutes to 1 hour. If you can, leave the meringues in the oven overnight to completely dry out.
Whip the cream with the yogurt and place on top of the meringues. Decorate with fresh raspberries and add a light dusting of icing sugar. Serve immediately.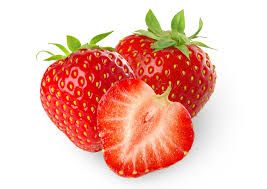 Happy Holiday weekend to all of my Canadian and American Friends! Be safe! Bon Appetit!